Believe it or not, in over one million miles aloft, your author has never flown Emirates. That is until recently, when the drought finally came to an end. A trip to Dubai for a client saw me on a circuitous route, flying Air Canada from Seattle to London via Vancouver. And then finally on Emirates from London to Dubai aboard their highly-vaunted Airbus A380.
The trip started in the bowels of London Heathrow Terminal 2. Since the ticket was part of an Air Canada itinerary, I did not need to leave security and enter the UK for check-in on Emirates. I simply followed the connection prompts and transferred to Terminal 3. The process was easy to follow, but time-consuming even without any delays. It took me almost 40 minutes to make the walk and clear security.
The uninspiring gate area opened an hour before departure. A single, unmasked agent dutifully checked passports and the COVID-19 test results required for entry into Dubai, and printed tickets. All gate staff but one remained unmasked during the boarding process.
Boarding was slow and somewhat chaotic, with groups being boarded by alpha but in a weirdly non-linear order. F came before A, then D and B before E or C, as though someone was pulling Scrabble tiles out of a hat. Not that it mattered all that much; there was plenty of overhead bin space to go around. It just seemed unusual.
Today's jet was one of Emirates' recently refurbished A380s. The big change is the addition of a premium economy cabin (+$300US for this flight), and a handful of mostly aesthetic changes elsewhere including in economy class, which features new seat covers. A bright new soothing color palette gave the already spacious aircraft an even airer feel.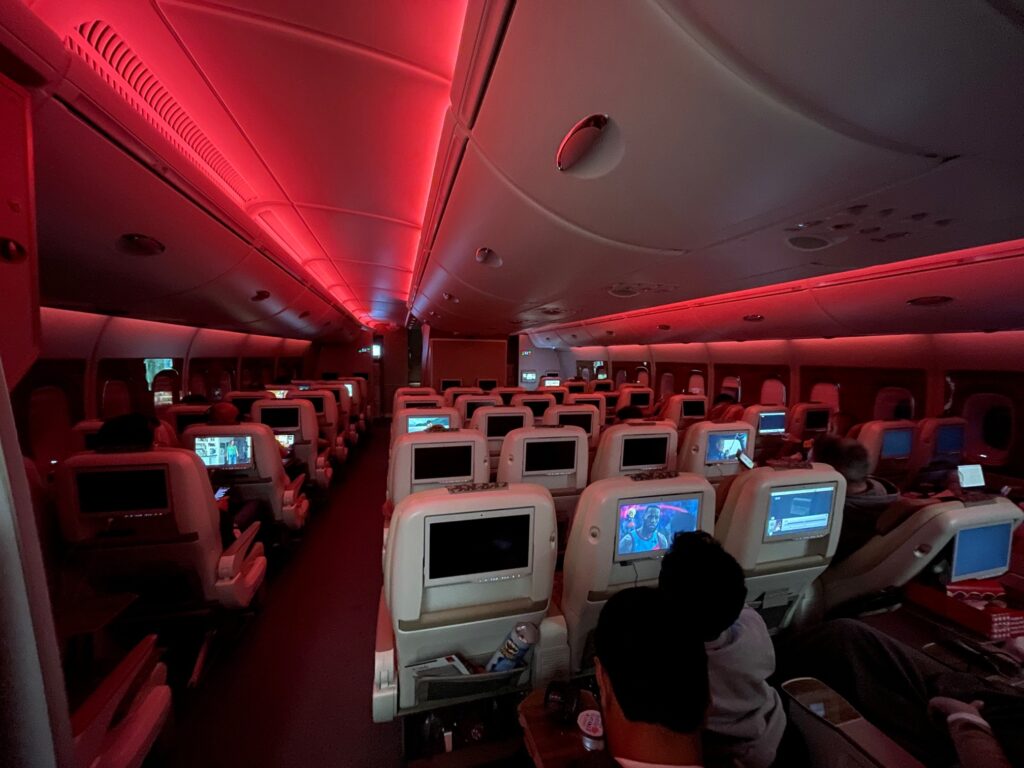 Onboard I settled into seat 54A, right behind the main entry door on the lower deck. A pillow, plastic-wrapped blanket, and plastic-wrapped pair of cheap headphones were waiting on the seat.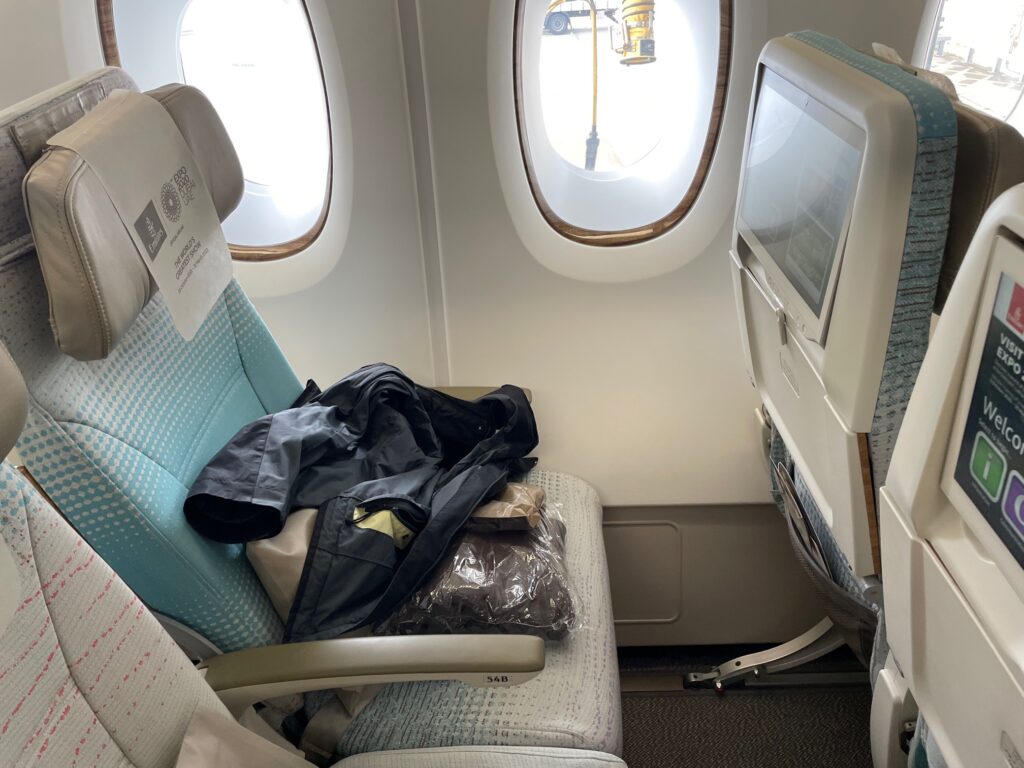 The first thing I noticed was how much wider is the A380 seat than the incredibly narrow 787 seat I experienced on the Air Canada Dreamliner. Emirates' seat width is 18 inches, roughly an inch bigger. But the bowing curvature of the sidewall adds a few inches to window seat space, making it feel much larger.
That same gap can make sleeping hard, at least for folks who like to rely on that sidewall as a headrest, but the winged headrest helps. The seats recline six inches, mostly via the slide forward move to better preserve the 32-inch pitch.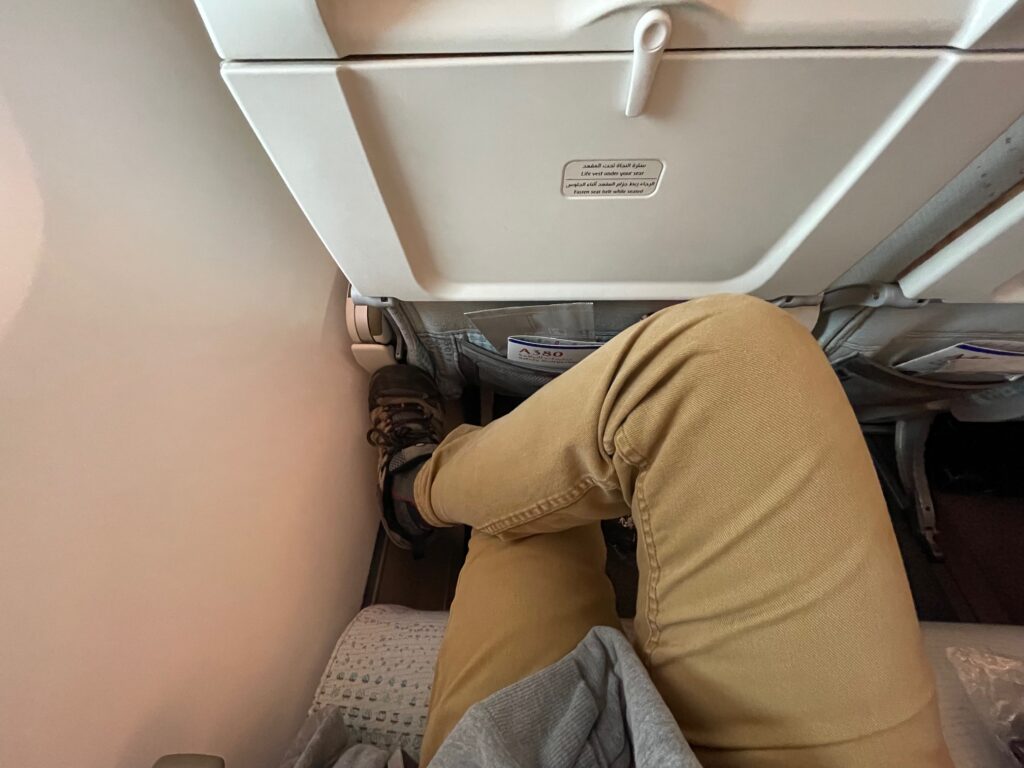 Other early standouts included gaspers overhead, and the gargantuan seatback IFE screen (over 13 inches – bigger than some business class screens). One big disappointment was the presence of only one international power outlet in a row of three seats.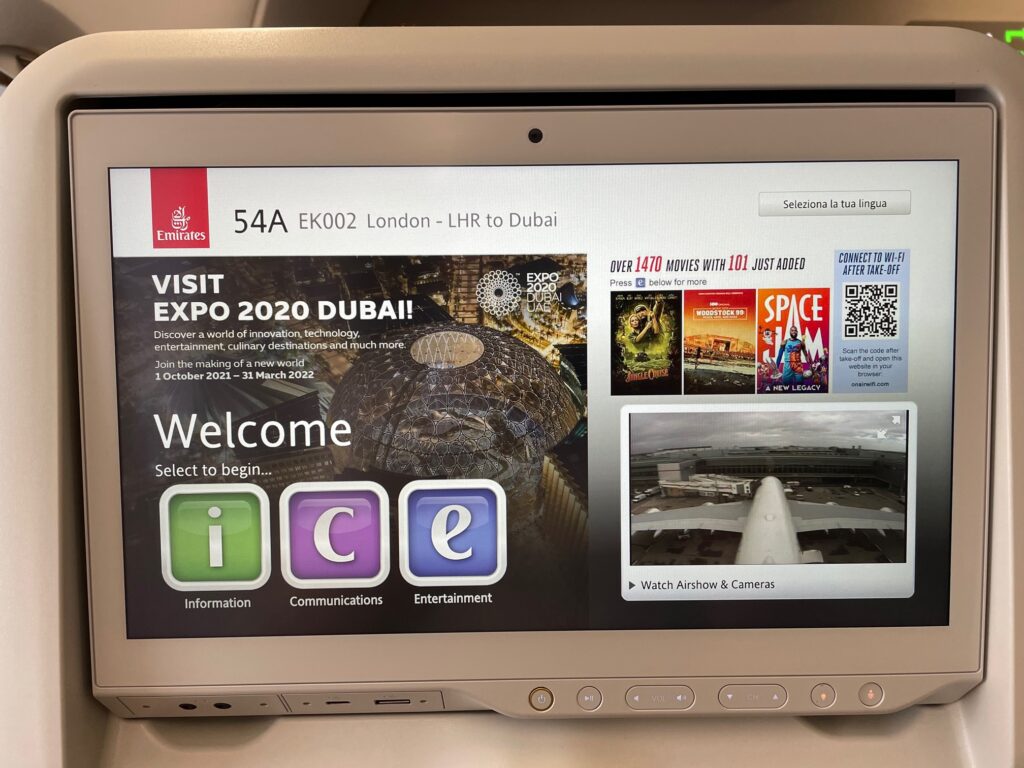 The crew was very pleasant. I appreciated their particular attention to a row of parents with very young kids. They appeared immediately with extra snacks, toys and activity books and repeatedly checked in with them throughout the flight. The relief from the parents was palpable, particularly for one single parent with a newborn.
Lavatories aboard the A380 are spacious and great in number, counting ten for the main deck. Importantly, they remained clean throughout the flight, especially the very quiet pair up front by the flight deck.
There was one main meal service that began an hour into the seven-hour flight. Crews first dropped off the tray. The short-rib entrée with kale and sweet potato followed ten minutes later.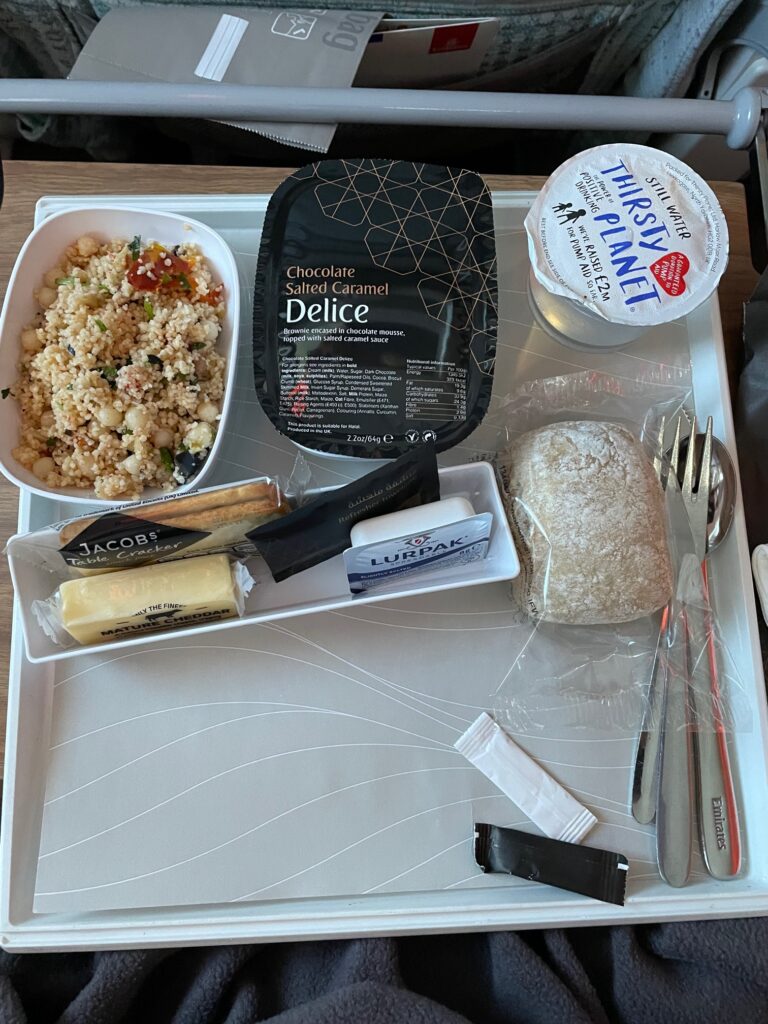 The meal also consisted of a couscous-based pasta salad, caramel brownie, and bread. The sides were unremarkable, but the entrée was spectacular. I would have consumed another if they had let me. Heck, I'd have another right now.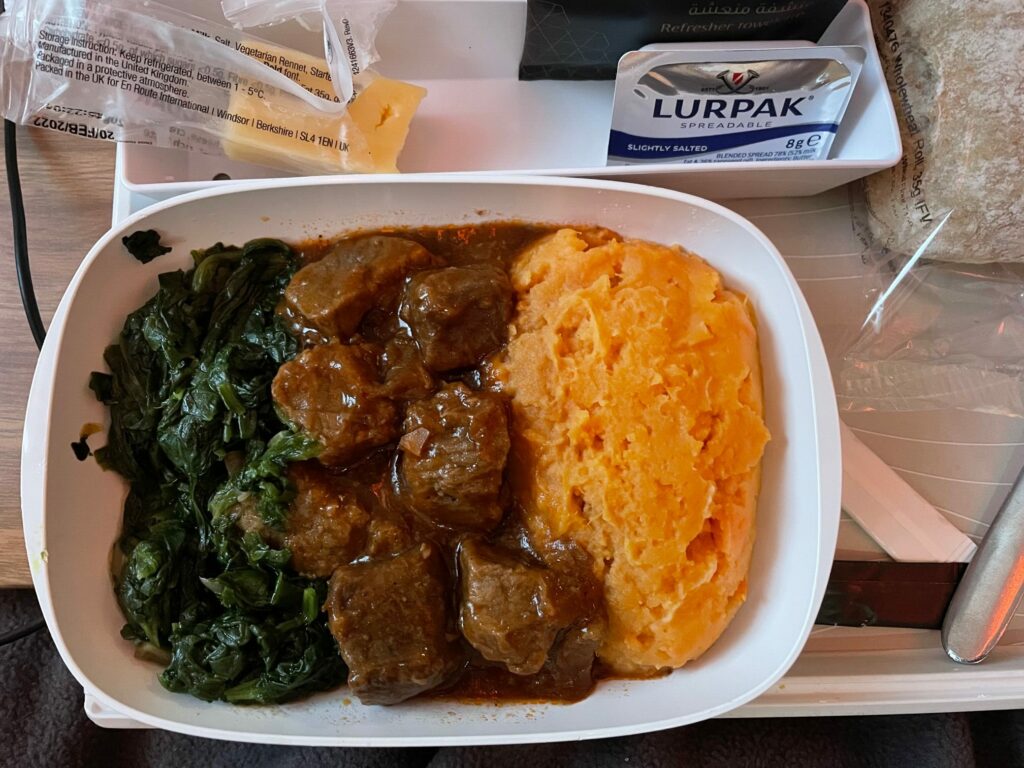 The airline is known for its phenomenal inflight entertainment system, supplied by Panasonic Avionics and branded as ICE by Emirates. The system is obscenely well stocked and organized, with thousands of choices to discover and enjoy. I watched a season of TV in between enjoying the view out the window. And if the window view disappoints, multiple live-cams pipe in views from the tail, the nose, and the belly of the jet.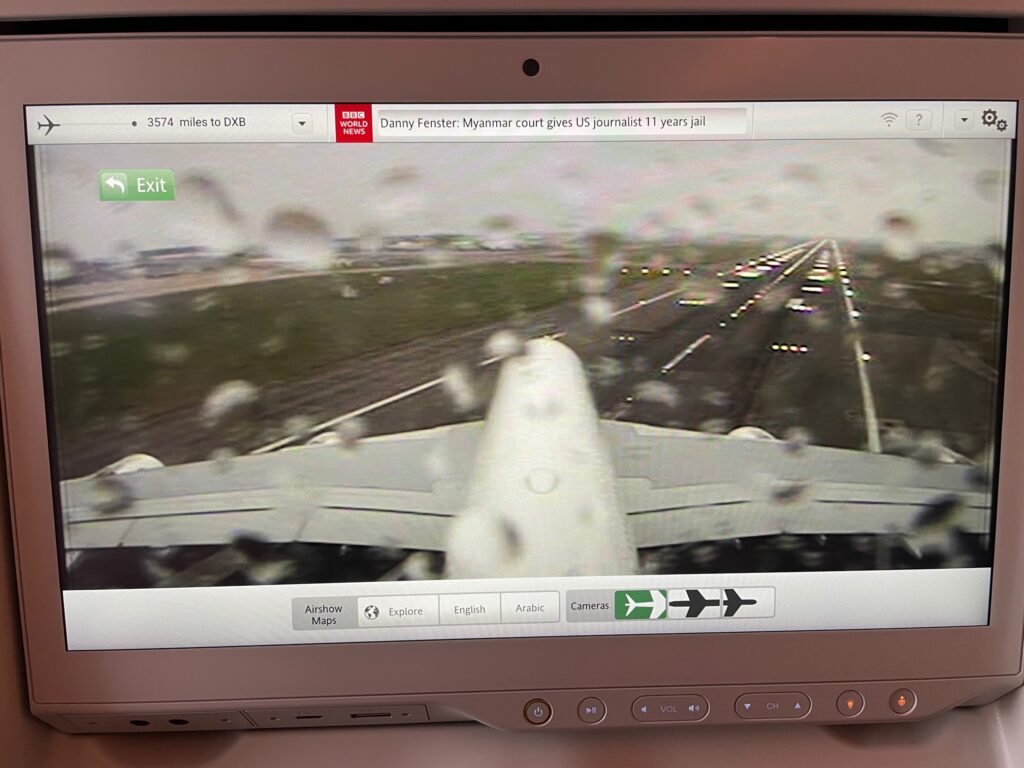 The big jet also has inflight Wi-Fi, as managed by SITA. Three options were available: full flight ($16.90), 30 minutes ($9.99) and messaging ($4.99). I opted for the messaging plan and kept in touch with a few friends on the ground with ease.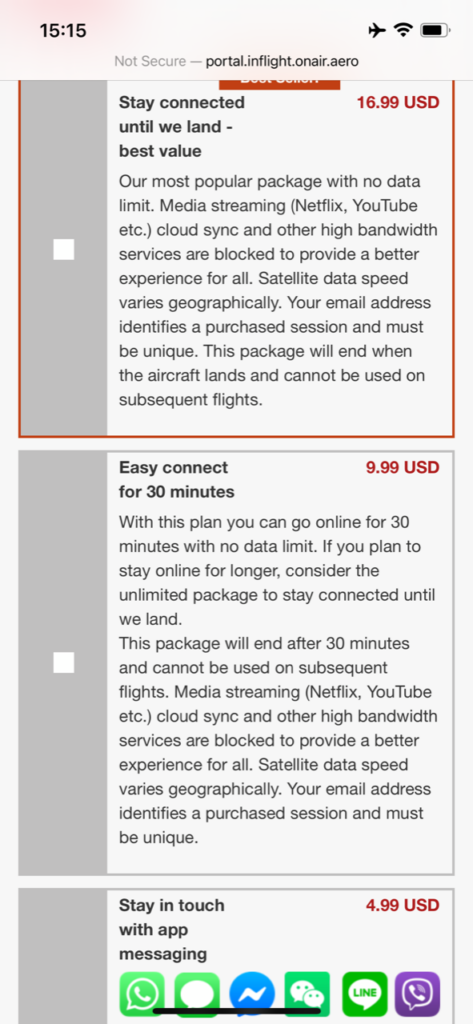 For those who still believe there's a pandemic raging out there (as I do), and thus take pains to be careful, Emirates was a massive disappointment. The airline made considerable efforts in advance to highlight its mask requirements among other precautions. But despite aural and visual cues reminding passengers of the policy, the requirements did not seem to be enforced during the entire flight.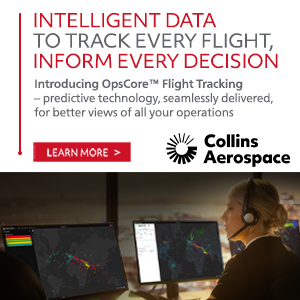 Passengers seemed to quickly realize that without any mask enforcement there was no reason to voluntarily comply. A walk-through of the main cabin well after dinner suggested that less than 50% were complying.
Appreciating that vaccine equity is not universal, Emirates' passengers are not presently required to be vaccinated to fly. But that made the lack of mask enforcement even more curious. At the end of a junket that included several other carriers, Emirates was far and away the worst in this particular regard. Thank goodness I'd gotten my booster two weeks earlier.
Overall, the flight itself was a mixed bag. The airline's reputation for quality absolutely held up, with catering and personal space being the shining stars of the flight. It was certainly far better than my experience with Air Canada (sorry, Air Canada).
That said, the failure to take masking seriously was a deal-breaker for me, and stained what would have otherwise been a very pleasant experience.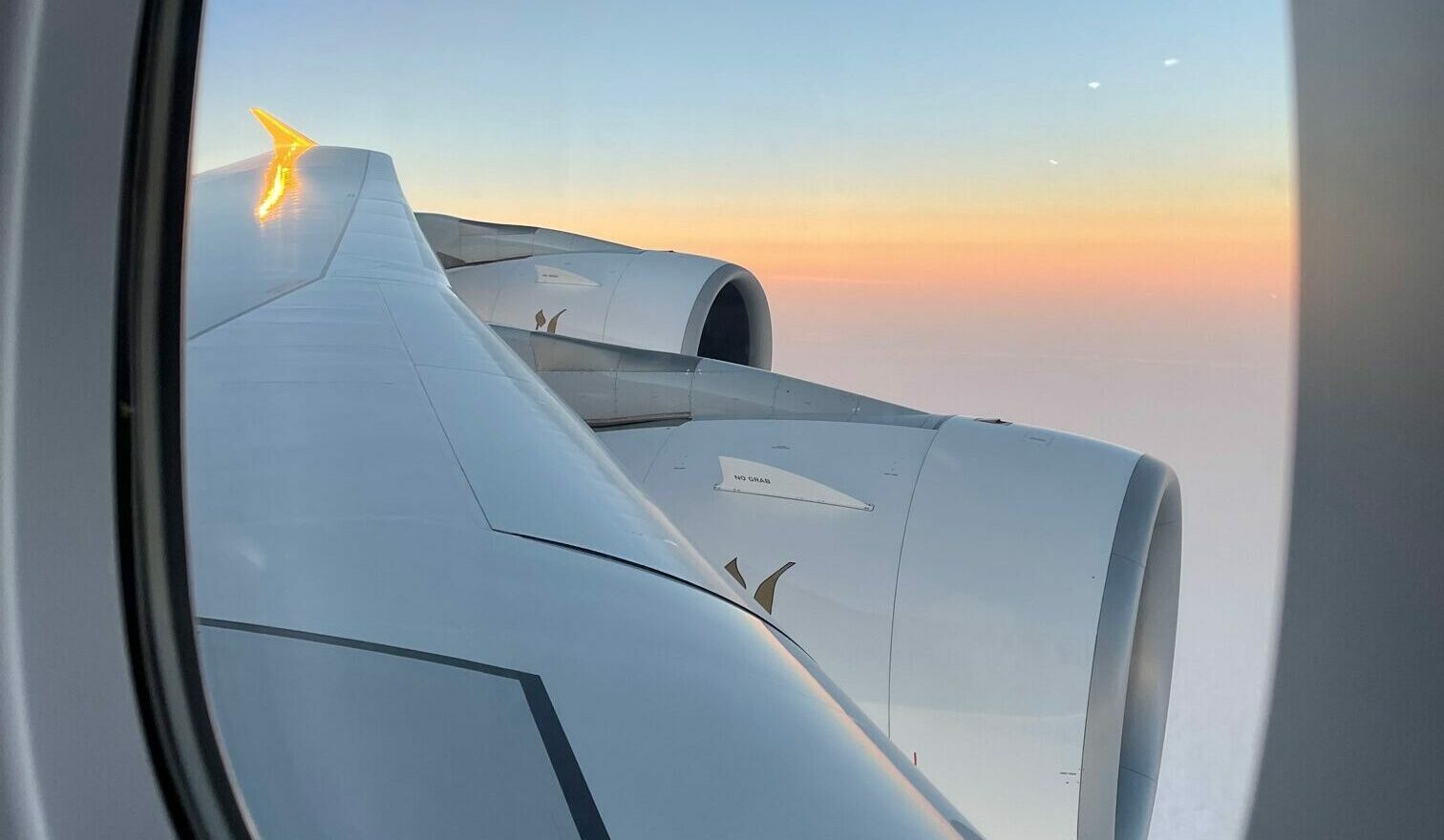 Related Articles:
All images credited to the author, Jeremy Dwyer-Lindgren