Iberia Express has been investing in new generation inflight technologies and this time the Spanish airline is digitizing its onboard retail experience with Immfly. A new all-integrated crew app is making the crew's life easier, while a user-friendly and smart back-office system is improving the warehouse and inventory management process. It's the launch of  the most recent services by the technological provider Immfly in partnership with DO & CO (Iberia Express official catering provider).
Full digitalisation of the cabin
Immfly, the innovative inflight digital services provider for Iberia Express, has now expanded its services to digitalise the retail onboard space.
Immfly's disruptive retail technology offers an all-in-one solution for Iberia Express – Retail On Board. The new solution digitalises the Iberia Express menu proposition by enabling payments through an innovative all-in-one Android EPOS. This allows contactless transactions whilst its backend system manages the warehouse operations and inventory.
Immfly's technology will also allow in-seat ordering, which will enable passengers to consult, order and pay for all onboard catering products from their own devices, making it a complete retail experience on personal devices.
This new retail capability is also available with Boeing Digital Direct, a complete digital services platform for any commercial airplane that combines the best of Immfly and Boeing for retail, ancillary revenue and wireless inflight entertainment.
With this new Buy On Board service, there is a significant opportunity for Iberia Express to expand its revenue stream and most importantly provide its customers with a seamless inflight experience.
DO & CO, Iberia Express' new catering provider has also expanded its business operations from a handling/logistic partner, it is now also the official catering provider for IBS.
"At Immfly we are intensively working towards unlocking the full potential of inflight service and entertainment for airlines. With Iberia Express being the first to test out our new disruptive Retail On Board solution in the market, we are really confident in the efficacy of our service and payment technology," said Pablo Linz, Immfly's CEO.
"At Iberia Express we are committed to innovation and we pay special attention to the service we offer. Regarding this, we know that digitalisation is key to guarantee a seamless service for our customers, that is more suited to their new habits. These small details make a big difference and we will continue working with Immfly and DO & CO to ensure that our customers receive an excellent on-board experience," said Paloma Cabañas, Head of Customer Experience at Iberia Express.
"At DO & CO we are eager to continue exceeding customer's expectations. We have joined the on-board retail business to continue providing unique customer experiences. Through collaboration with Immfly, our technological partner, we have been able to provide Iberia Express with the necessary tools to deliver the best quality service to customers looking to enjoy premium freshly made products on-board," said Attila Dogudan, CEO DO & CO.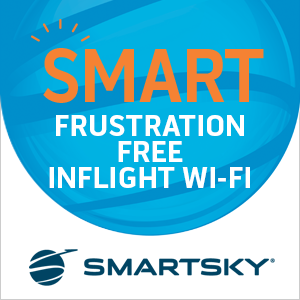 About Iberia Express
As the Iberia Group´s low cost airline and member of oneworld, Iberia Express operates short and medium-haul routes, which serve not only to bolster the long-haul network of its mother company, but also to operate effectively in the low cost airline sector in its own right. The airline flies to more than 35 national and international destinations and it is one of the few companies in its sector that offers a business class service on all flights. In 2019, the company was recognised for the sixth consecutive year as the most punctual low cost airline in Europe, according to reports from the consultant FlightGlobal.
About Immfly
Immfly is an award-winning provider of Connected Digital Services and Best in Class In-flight Entertainment. Immfly S.L. is headquartered in Barcelona, Spain, with global offices serving full service, low cost and regional airlines worldwide. Immfly's digital services reach millions of passengers across hundreds of destinations in Europe, Africa, Asia and North and South America.
About DO & CO 
DO & CO stands for handmade premium quality, freshly cooked every day by our culinary specialists. For DO & CO its customers and guests always come first, and it is the company's utmost priority to ensure that each and every single one of our guests enjoys a unique culinary experience with us. We strive to entertain, inform and inspire people around the globe through the power of unparalleled hospitality know-how, reflecting the iconic brands, creative minds and innovative product designs which make it a world leading hospitality company.
All images credited to Immfly