Canada today loosened its travel restrictions for fully vaccinated Canadians and permanent residents, as part of a gradual process of easing border measures. But non-Canadians — whether vaccinated or not — are still generally not welcome in the country, as the Delta variant of COVID-19 continues to spread in Ontario and elsewhere.
"Canadians as of Monday will be able to start travelling again if they are fully vaccinated and not have to quarantine when they come home. That is a significant step and Canadians are going to benefit from that," said Prime Minister Justin Trudeau in a press conference on 2 July, a few days before the new protocols went into effect today, 5 July.
What does this mean for fully vaccinated Canadian travellers? They must still complete a lot of paperwork and submit it to the government's ArriveCAN app in order to be exempt from a 14-day quarantine when returning from their travels. Children under the age of 18 who are not fully vaccinated, or dependent adults who are travelling with fully vaccinated travellers must quarantine for 14 days, according to the Canadian government.
Non-vaccinated Canadians flying into one of four Canadian airports accepting international travellers (Toronto Pearson, Calgary, Montréal-Trudeau and Vancouver) will still face a mandatory three-night stay at a government-designated hotel at their own expense (upwards of C$2000). The remaining 11 days can be served at home if their COVID-19 arrival test is confirmed as negative.
Canadians are being urged to download the ArriveCAN app (Google, Apple) prior to departing the country. A browser-based version is also available. There, they must enter their vaccination information and pre-departure COVID-19 test results. On arriving back in Canada, they must submit to another COVID-19 test.
The guidelines state that if the app is still asking you to book a quarantine hotel then it means one of three things:
The vaccine you received is not an accepted vaccine.
The date of your last dose was less than 14 days prior to your date of entry to Canada.
You're trying to upload proof of vaccination before the vaccination feature has been added to ArriveCAN.

Start over after the feature has been added on July 5th, 2021. Your previous submission will be cleared automatically.
If you are using the ArriveCAN mobile app, update the app before using it.
There are only four accepted vaccines in Canada at this time: Pfizer, Moderna, AstraZeneca/Covishield, and Janssen (Johnson & Johnson). This can easily create a problem for fully vaccinated Canadians abroad who accessed alternative vaccines.
It is also important to note that even fully vaccinated Canadians and permanent residents must still provide a 14-day quarantine plan at the land border or at the airport, as the final decision to be exempt rests with border control (ignoring quarantine results in fines).
While vaccinated Canadians must test on arrival into the country, they are exempt from the day 8 test.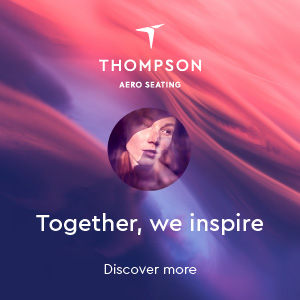 Meanwhile, all flights from India are still suspended, at least until 21 July. And anyone flying to Canada from India via another country must take a COVID-19 test during their stopover in that country before entering Canada.
The message is very clear across all levels of government — if you were not eligible to enter Canada prior to 5 July you are generally still not eligible to enter Canada.
"When we start opening so Americans and others who are fully vaccinated can come into Canada will depend on how this goes, on the data we collect, on how we are able to keep Canadians safe even as we make adjustments to the rules, and as travel volumes inevitably increase," said Trudeau on Friday.
"Every step of the way we are going to make sure we are keeping Canadians safe. I know people are impatient to suddenly get back to normal but we're not there yet."
Unsure if you are eligible to enter Canada? Head over to travel.gc.ca and fill out the interactive form to find out if the restrictions apply to you.
Related Articles: