Many airlines have been accused in the past of operating to New York's John F. Kennedy International Airport (JFK) purely as a matter of prestige. To some, an airline just is not a legitimate global competitor unless it serves JFK. Even if it means the airline will operate the route at a loss for years on end, it is seen by some as a necessary cost to be taken seriously.
Airlines come and go from JFK every year, but none quite as large as United have exited. The carrier pulled out of JFK in October 2015 during the Jeff Smisek days in an effort to consolidate operations at its Newark hub. In doing so, United  surrendered its JFK terminal space and lounge, sold its precious landing slots to Delta, and lost a handful of lucrative corporate clients in the process.
Giving up those landing slots acted as an impenetrable barrier to United returning to JFK in subsequent years, but as the coronavirus pandemic ravaged the airline industry, some slots have freed up on a temporary basis.
After a five-year absence and what many have called a colossal mistake, the US major has made its hotly anticipated and much demanded return to JFK.
Though the United p.s. branding of old won't be making a comeback, the carrier in late March 2021 re-launched premium transcontinental service from JFK to Los Angeles (LAX) and San Francisco (SFO) after a month-long delay, as the pandemic continued to depress air travel demand. Initially planning to start with double-daily service to each city, the launch sees just five weekly flights to LAX and SFO before ramping up to the originally planned levels in May.
The Boeing 757s that United previously deployed on the p.s. routes out of JFK were retired during the pandemic. As such, United is operating the JFK routes with its premium-heavy Boeing 767-300ER subfleet. With a massive Polaris Business Class cabin offering 46 seats on each aircraft, United offers a better shot at an upgrade than its competitors.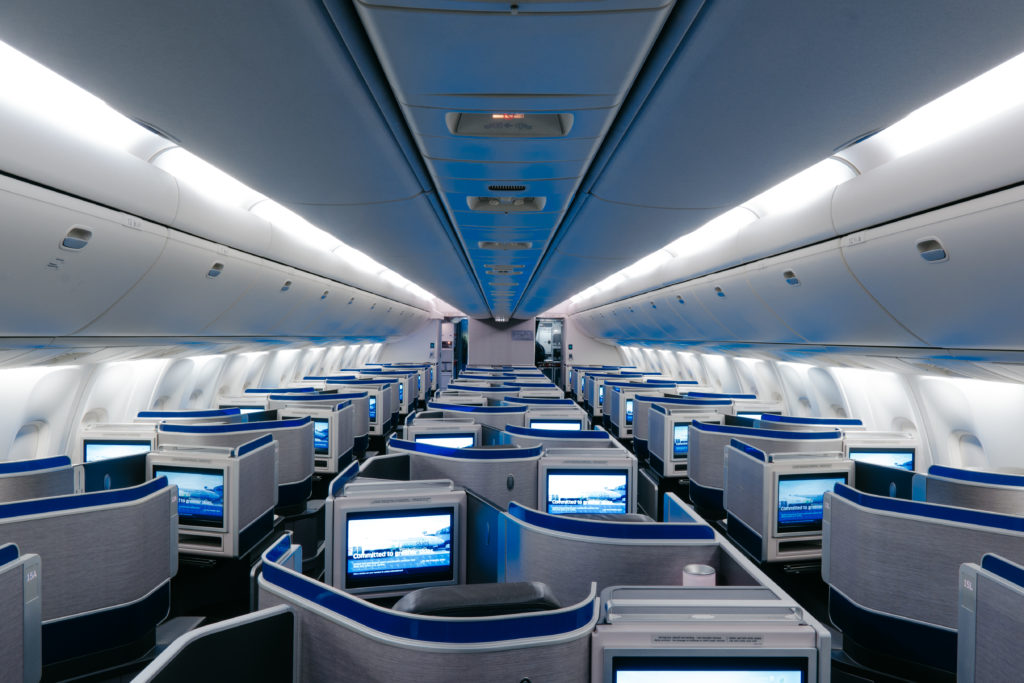 By comparison, JetBlue's current A321 configuration has 16 Mint seats, American's A321T has 10 first and 20 business seats, while Delta offers anywhere between 16 and 34 Delta One seats depending on the aircraft type.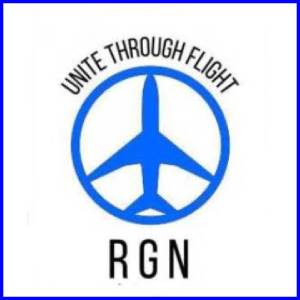 The 767 offers nose-to-tail seatback entertainment screens from Panasonic Avionics, as well as Panasonic-powered Ku-band inflight connectivity, power and USB ports at all seats, and spacious 2-3-2 economy cabin seating.
Notably, United has become the only airline serving the transcontinental routes with premium economy on every flight.
While Delta will occasionally operate a refurbished 767-400 with its Premium Select product installed, all United flights will offer 22 Premium Plus seats.
Alaska Airlines offers a comparable product, but it is branded as First Class.
Travelers in United Business and United Premium Plus sections "enjoy a complimentary hot entrée, mixed nuts, salad and dessert, as well as complimentary alcoholic beverages", says United in a statement.
The extra-legroom Economy Plus and Economy sections "feature the United all-in-one snack bag as well as the airline's buy on board program, which returns on April 12″, it adds.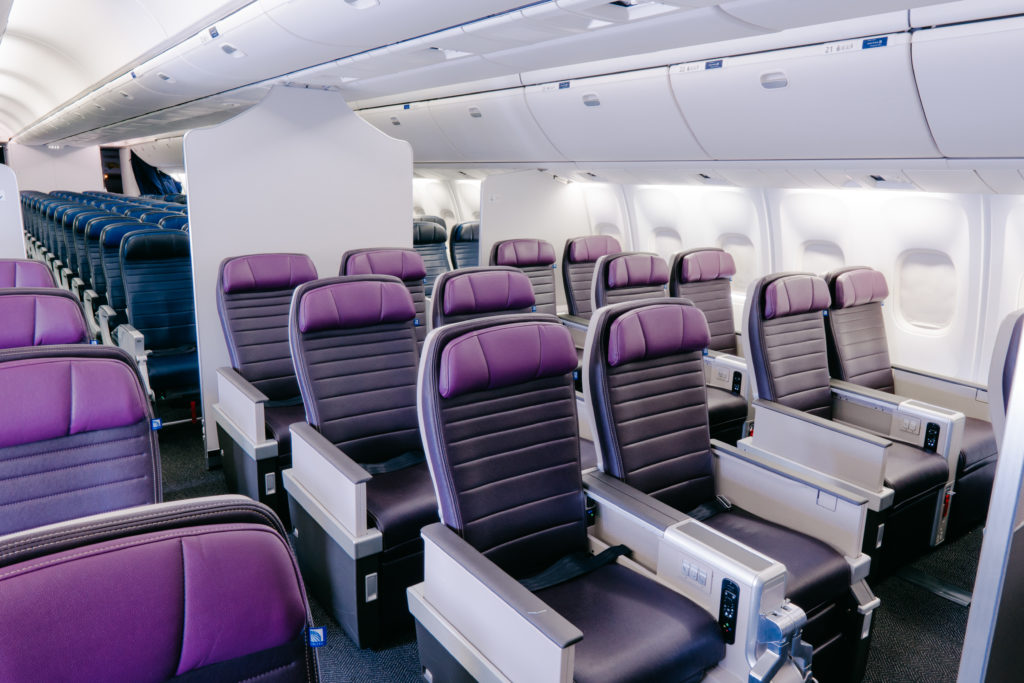 Since it left JFK Terminal 7 in 2015, the space formerly housing the United Club has been taken over and completely refurbished by Alaska Airlines.
United has not yet figured out lounge space at JFK, so passengers will have to make do with whatever else Terminal 7 has to offer.
The carrier says it is considering contracting with either Alaska or British Airways for lounge access, but no plan has been announced so far.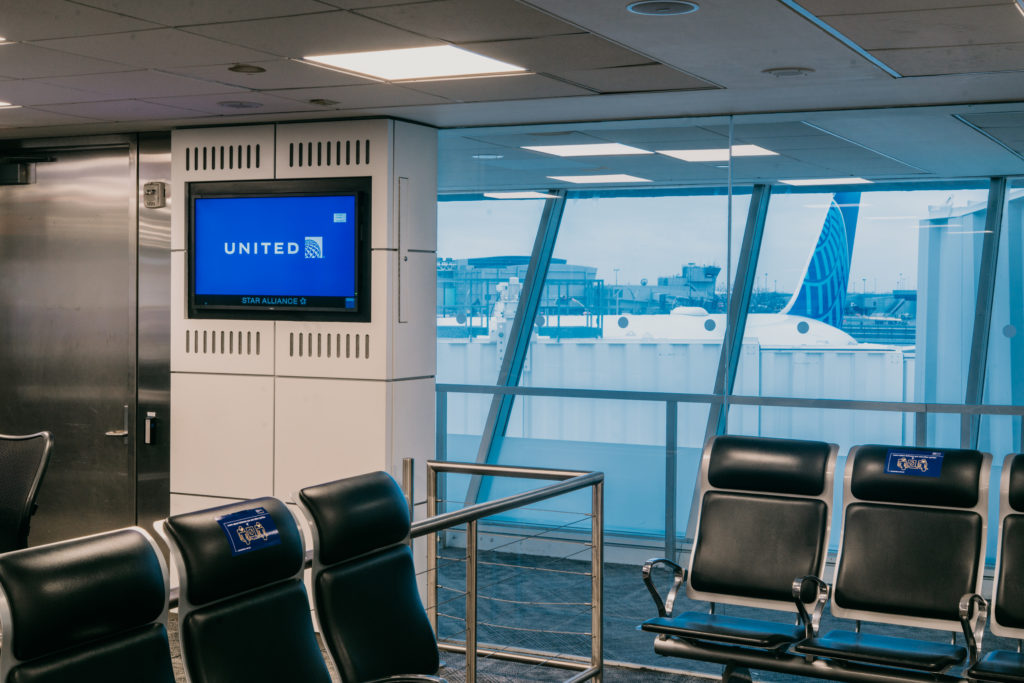 What has yet to be seen, however, is if United's return to JFK will be a permanent move or a short visit. The airline has secured its landing slot rights at JFK only through Summer 2021, it will need to have its slots extended beyond that time, or secure permanent slots from the FAA and Port Authority in order to make its return permanent.
Related Articles:
All images credited to United Airlines