Award-winning inflight entertainment peripherals specialist IFPL Group Limited has added a number of important products and proficiencies to its portfolio, after acquiring Cobalt Aerospace Group for an undisclosed sum. Together, they believe they're well positioned to aid airline industry recovery.
Among the key additions to the IFPL Group portfolio is Cobalt's new GLS-7 photoluminescent floor path marking for aircraft. All operators are required to have emergency floor path marking in order to fly. And, according to IFPL, the GLS-7 system will revolutionise the market.
"It is the most economical system available by far, and buyers will feel the advantage of being able to spend that extra budget elsewhere," the company explains to Runway Girl Network. "We're also looking forward to further developing Cobalt Unplugged wireless chargers, as that fits perfectly with IFPL's array of in-seat power units."
Indeed, IFPL provides a full range of in-seat power systems for OEMs, airlines and their passengers, including USB-C, USB-A, reversible USB-A and more. Based in the Isle of Wight, it also specializes in the design and manufacture of airline passenger interface solutions including audio jacks and passenger control units. It lays claim to having the largest portfolio of IFEC products and services in the sector.
Cobalt, meanwhile, runs a design and manufacturing facility in Norwich, UK, and a sales office in Miami, Florida. In addition to manufacturing the GLS-7 and wireless chargers, Cobalt offers its popular Spectrum mood lighting for aircraft cabins. A drop-in solution, Spectrum is available from Airbus for retrofit to A320, A330 and A340 family aircraft.
Spectrum can be installed on an A320 by two people in as little as four hours. "There are no changes needed to wiring, connectors or attendant panel controls because Cobalt Spectrum works just like a commercial OEM system. Simply remove the old lighting units, fit new Cobalt Spectrum lighting units and fly away," explains Cobalt.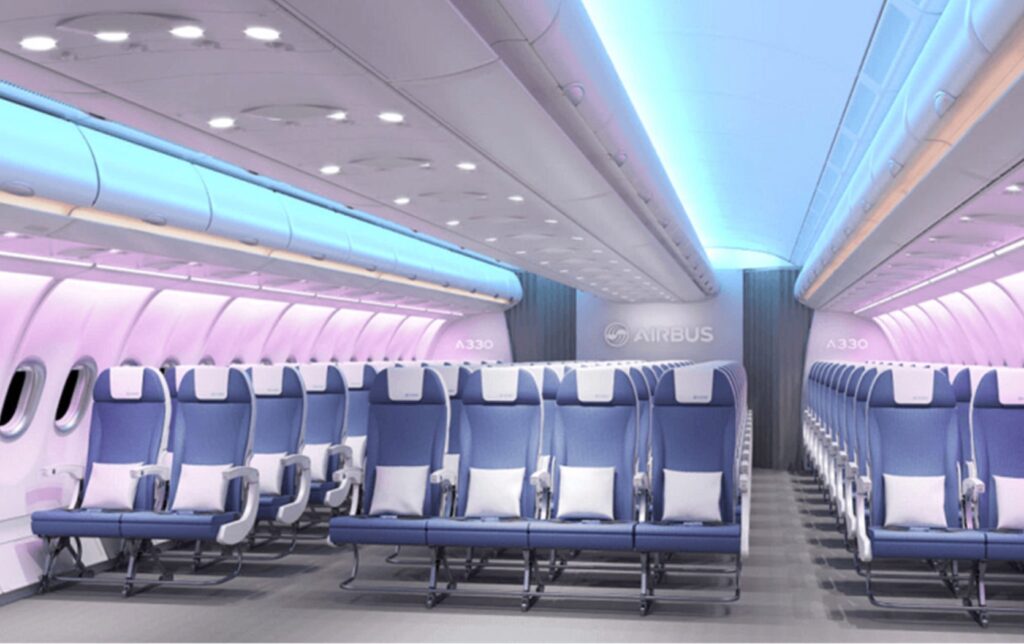 Going forward, each firm will retain its own brand names and will be incorporated under the umbrella of IFPL Group. No major changes to staffing are planned, with IFPL telling RGN: "Both companies have worked hard to build a great workplace culture that has attract talented, dedicated, and hard-working colleagues, and we want to continue to show them the loyalty they have afforded us over the years."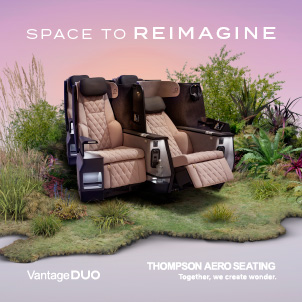 IFPL and Cobalt are seeing increasing levels of interest in many of their products now that the industry is emerging from the COVID-19 pandemic.
"While we are excited to combine the skills and experience of both teams in future products, we also believe that our current portfolio of products is well placed to aid our customers in recovering from the situation around COVID-19 and strengthening their businesses moving forwards," says IFPL.
It adds: "COVID-19 has affected passenger confidence in air travel, so new products are currently trending towards designs that make the cabin safer, and that make passengers feel safer when travelling. We will be leaning into this core trend with products that further promote touch-free convenience across charging, power, and audio.
Cobalt Aerospace co-founder and director Ben Brown says in a  statement: "We're excited to take this step forward with our friends at IFPL, who we have long admired for their excellent products and industry prowess.
"This merger will allow us to combine our innovations with IFPL's many years of expertise and impressive scale, meaning that together we can offer customers a wealth of products to enhance the in-flight experience. As the aviation industry begins to recover from the Covid-19 pandemic, we are excited to join our teams together and enter this new phase stronger than ever."
Related Articles:
Featured image credited to IFPL