Adient Aerospace, a joint venture between automotive seatmaker Adient and Boeing, in November 2019 bought economy class seating specialist LIFT by EnCore from the US airframer.
But while Adient Aerospace's new Ovation economy class seating is a result of that acquisition, Adient didn't just transfer the product to its portfolio as-is. Instead, the company took time to study and re-engineer the seat, boosting its customer appeal and features.
"LIFT and Boeing collaborated early on for the design of Ovation, creating seats that are optimized spatially, structurally, and aesthetically for the Boeing Sky Interior. This venture was the first of its kind, seeking to offer ease of maintenance and reliability and enhance the passenger experience in a way that only a specially engineered product could," explains Adient Aerospace director of sales & marketing Stephanie Faulk.
"Our team worked extensively to re-engineer and re-design the Ovation seat based on in-service feedback and lessons learned from our initial launch. We created a simple, clean, and modern designed seat that provides passengers with an ergonomically optimized comfortable seat. Comfort is a key factor in Adient automotive, one that we continue to carry into our aerospace products through comfort labs and our comfort process."
Customization options for Ovation seats include a personal electronic device (PED) holder with room for larger tablets and smaller cellphones, IFE provisions, power provisions, life vest stowage, coat/headphone hook, attendant step, CMF (color, material, finish) options for dress covers, and a seatback cove, which is the little caved-in area on the seatback shell.
Notably, the cove shells are customizable and can be easily swapped. "The replacement cove is easily snapped back into place without the use of tools once the crossbar is removed. We designed for ease of maintenance with thoughtful designs such as a flip-up seat pan allowing quick access for maintenance," says Faulk.

Ease of maintenance is a common theme for Adient Aerospace's seat products, both in economy and business class.
Underneath the seat pan of Ovation, "the actuator is centrally located for stability and long actuator life. This also provides ease of access for maintenance with a generous amount of space on either side to easily maneuver without having to work in tight corners or blind spots. The meal tray table has been designed to be easily and quickly replaced; removing the table is easy, and putting a new table on requires no tools," says Faulk.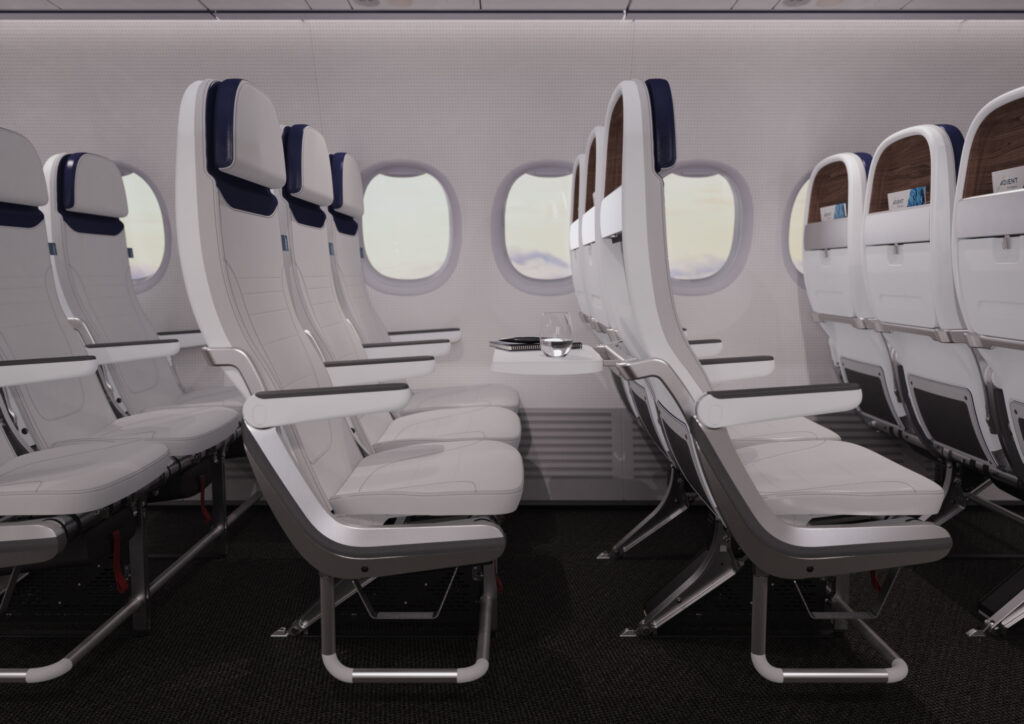 There are two Ovation models — a single-aisle, short-haul version that is optimized for the Boeing 737, and a twin-aisle, long-haul version designed around the Boeing 787.
According to Adient Aerospace, the single-aisle Ovation Express-branded seat can accommodate a 28″ to 35″ pitch and is 17.9″ wide between armrests while allowing for an 18″ aisle in the cabin. It also offers a recline range from zero to 4.5″ per the airline's preference.
The twin-aisle Ovation Wide Body seat accommodates a pitch of between 29″ to 34″, a seat width of 17.7″ between armrests — which allows for a 17.7-inch aisle — and a recline from zero to 6″.
"Ovation Express is a pre-certified short lead-time economy class seat optimized specifically for Boeing 737. It has been designed as an all-in-one solution for the economy class cabin, delivering performance, craftsmanship, and comfort within a short lead time in a pre-selected configuration for 189 PAX LOPAs [layout of passenger accommodations]," Faulk tells Runway Girl Network.
"Ovation Express offers a great solution for retrofits and the leasing communities who need seating solutions without the standard lead time wait."
This model has been certified for the Boeing 737 and is already in service. Indeed, it is flying with LOT Polish and SCAT (Kazakhstan) currently, Faulk confirms.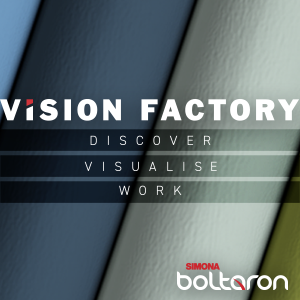 On the Ovation Wide Body seat model, Adient touts "a unique headrest mechanism and recline kinematic". We asked Faulk to explain what that means.
"For Ovation Wide Body, we designed a new method of pivoting recline that allows for relaxation into a cradling position," she says. "We wanted to offer passengers comfort, so we engineered and designed until we achieved a sleeping ideal through an articulating seat pan. We conducted extensive ergonomic testing to ensure that our recline is optimized for maximum comfort, allowing a full 6″ of recline that feels like so much more."
Sleep studies have shown that supporting the neck is more important than supporting the head, which is why passengers carry neck pillows. But an effective headrest needs to cater to all types of passengers, requiring it to be adjustable on many axes. This complexity often makes headrests prone to failure.
"Our solution is a rigid structure that naturally supports the head through a uniquely contoured shell. The simplicity of this structure is new to the industry, reducing the part count by 75%, decreasing maintenance needs, and increasing value to the airline," explains the Adient Aerospace executive.
The Ovation Wide Body seatback also aims to keep passengers entertained on long flights. It offers a unique entertainment experience with a backlit floating IFE screen and PED stand, allowing multi-screen entertainment and eliminating the need for a remote.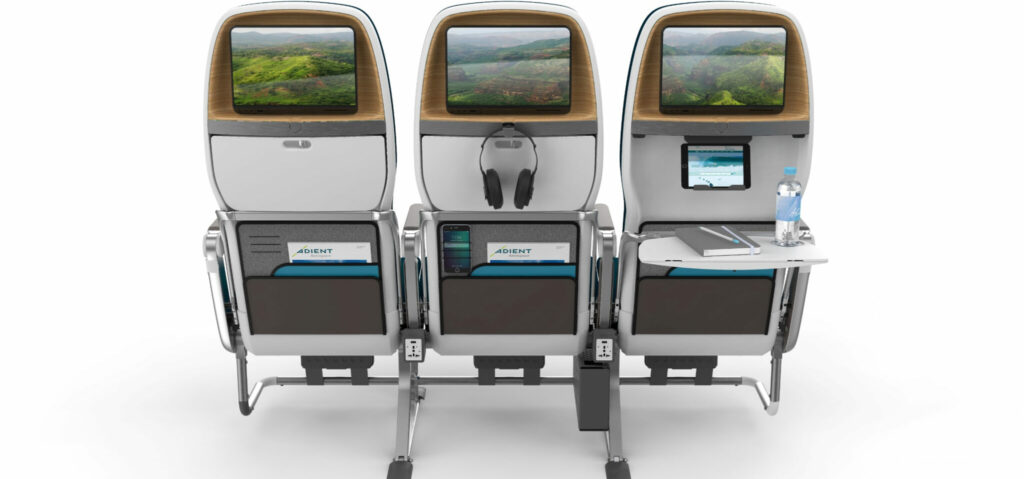 Adient's re-design  clearly considers brand differentiation.
"Ovation is configurable, allowing for a comfortable base seat to a fully-featured seat from the same product based on the selection of options. We offer an ergonomic seat pan and seatback, like the contoured mid-century modern designed seats which are comfortable yet cushion-less. Instead of seeking comfort through the seat cushions alone, we designed it into the product," says Faulk.
Related Articles:
All images credited to Adient Aerospace