KID-Systeme GmbH confirms it is supporting Airbus' new linefit W-IFE solution by providing the wireless hardware for the ALNA-Open Software Platform. This positions KID-Systeme — a wholly-owned subsidiary of Airbus which operates as an independent company — to secure new contracts for its SKYfi-branded retrofit offering as and when linefit customers seek commonality for in-service aircraft.
To be clear, KID-Systeme is not a content or software provider. It worked with Airbus to pioneer the linefit Airline Network Architecture  (ALNA) for inflight connectivity in 2007. Airbus recently started allowing airlines to effectively take the onboard wireless part of ALNA for content streaming. So now, KID-Systeme's hardware is also being used for ALNA-OSP, the backbone of Airbus' new linefit W-IFE solution.
As such, KID-Systeme will not participate in ALNA-OSP in the same way that, say, Bluebox Aviation Systems and other subscribers of the new OSP program will participate. "We are the enabler for all software providers and suppliers to get on a state-of-the-art, proven and reliable linefit solution with their products," confirmed KID-Systeme director of marketing and strategy Matthias Zachäus and product manager Andreas Fuchs. The linefit W-IFE solution will initially be available for A320 and A330 family aircraft.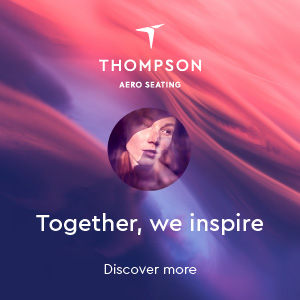 Given KID-Systeme's favorable positioning, its SKIfi hardware stands to benefit in the retrofit market. To date, SKIfi has secured "several hundreds of installations worldwide through leading aircraft manufacturers including Airbus and Boeing", according to KID-Systeme's online marketing materials.
But Zachäus and Fuchs confirm to Runway Girl Network that the "complete marketing and sales activities" around Airbus' linefit W-IFE "are beneficial, especially when we are talking about mixed fleets and fleet commonality. The hardware and basic software are ideal for creating a unique product and brand appearance for the airline, due to the autonomy of the software solution."
They see this autonomy as a differentiator in the retrofit market, especially as wireless IFE is seeing fresh momentum amid the COVID-19 crisis. Asked what type of interest the firm is fielding for SKYfi during the pandemic, the two executives said:
SKYfi became an open platform. Our customers can decide with which software they want to implement and through from whom. We are the hardware experts and deliver a product with many interfaces for all applications wanted or needed.

And that is a significant difference to our competitors — the Open Software Platform is an independent platform and flexible hardware solution for Airbus and Embraer linefit or in retrofit – on any other aircraft type.
The Embraer arrangement was announced in 2017. Among KID-Systeme's rivals, Kontron has long embraced an open source approach. We await word on Boeing's chosen partner for its new wireless IFE solution, Boeing Digital Direct.
In terms of onboard trends, say the two KID-Systeme executives, "we see the trend to BYOD is increasing. Passengers using their own devices minimizing the 'touch points' in the cabin. Therefore, we also acknowledge an amplification of WiFi and connectivity needs in the aircraft cabin. And we see the ancillary revenue providers coming into the market. So, the interest and necessity for an Open Software Platform is present, especially for an independent one like SKYfi.
"Some airlines already have hardware, some don't. For the inexpensive and flexible integration of content and applications it is indispensable to work with an open product which guarantees maximum freedom at a minimum cost for implementation."
KID-Systeme is also an in-seat power supplier, duking it out against industry stalwart Astronics Corporation and others in the space. A few years ago, the company tabled a MoneyPower add-on to its existing SKYpower offering to enable airlines to monetize in-seat power.
"We have a lot of discussions with airlines about this solution. We talk about integration and operability. Based on the customer feedback and interest, we hold on to this concept and re-engineer it to offer an even better design. We believe that we will see an increase of ancillary revenue concepts for the passenger cabin during the ramp up after the COVID-19-crisis," said Zachäus and Fuchs.
Meanwhile, the firm's solutions for onboard video surveillance — its Cargo Cam and Cabin Cam products — are still on offer, but business is, understandably, seeing a lull: "There is a halting behaviour on the market. We talk about reflections regarding GDPR for example. But the product is ready and we successfully concluded big programs in the past," they noted.
Related Articles:
Featured image credited to istock.com/Leyn