Corporate travel is an unusual beast, and it's one that was already starting to change form as the way people work was evolving even before the COVID-19 crisis hit the accelerator. Startups, digital-forward, location independence, remote-first, the gig economy… it's not your grandparents' business travel department or your parents' corporate travel booking service any more. But what's the prognosis for it in the post-COVID world?
With the accelerating decentralisation of work locations and the trend towards reduced office presence, corporate travel will be changing in nature. And here there may be more of a role for an American Airlines than an American Express — if it wants to cut out the intermediary.
Part of the job is redefining what the O and D in O&D — origin and destination — mean in the new remote world: it's likely to be not so much "we need eight tickets from headquarters to Guangzhou", more "we need three tickets from three separate airports, via one single airport for a three-hour layover planning meeting, to Zhengzhou". It'll also be about partnering to offer remote offsites for work sprints and other in-person meetings — or even providing opportunities to do so within existing or future lounge spaces at airports.
But part of it is also the process, the rules, and the principles. It's a rare company other than the very largest that still has a travel department, with most choosing either to essentially purchase travel management as a service from an Amex or a CWT (the new-ish name for Carlson Wagonlit) or to leave it up to travelling staff.
Corporate travel is one of the few parts of the travel industry where intermediaries and resellers have remained relevant, even as airlines seek to bring more and more of their business into direct channels. So why do corporations choose American Express over American Airlines — especially if, say, their bases are near an AA or oneworld hub?
Part of it is around outsourcing what can be a specialised bit of work, part of it's around independence even if a company has a preferential rate, and part of it's around having a third party to make the decision.
There's a cost point at which it makes sense to book a frequent flyer on the airline on which they have status in order to benefit from flexibility, lounge access, working space in complimentary upgraded seats whether extra-legroom or first class, and so on. There's also a cost point at which that makes less sense. Those cost points will have changed during and after the COVID-19 crisis.
Part of it's around customer service, too. Airlines have a frustrating tendency not to be able to scale up or down their customer service channels during medium to large irregular operations, even those that are well-predicted like winter weather disruption or summer heatwaves.
To an extent, airlines have created fast-track queue-jumping options for particularly valued customers before: the Global Services or Concierge Key lines are well-known.
Yet this hasn't stretched into corporate travel as much, and even less so for smaller players, independents, contractors and consultants. Spend thousands on a business class ticket and, in the event of disruption, you're in the same queue as someone who spent a couple hundred to fly in basic economy unless you happen to have airline status.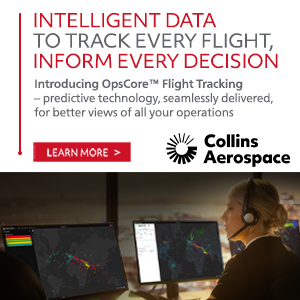 As asynchronous work develops as a standard, the need to stay on hold for an agent, risking disconnection and tying up your phone line, will feel more and more out of place.
Sure, some airlines are using new channels like messaging apps, but this isn't yet widespread, nor are these clearly prioritised for passengers paying premium fares.
Encouraging channel shift is often complicated, and integrating live or asynchronous messaging into airline apps is a smart move.
But it's about more than simply serving customers: it's about giving them the confidence that somebody is taking care of their problems, while making them feel valued at the same time.
Related Articles:
Featured image credited to Cathay Pacific