QuiverTree Media is collaborating with Audible, an Amazon company, to bring the best in digital spoken-word entertainment onboard.
One of the world's largest sellers and producers of audiobooks and other spoken-word entertainment, Audible will further boost visibility of its subscription channel across Europe, accessing inflight audiences with QuiverTree Media.
Passengers are able to enjoy captivating storytelling onboard their flight and choose from binge-worthy audiobooks, exclusive podcasts, bite-sized audio content, and genre-bending Audible Originals.
Stories that speak volumes 
The QuiverTree Media and Audible collaboration has already started making the content available on the fleets of Iberia Express and Air Nostrum, following the successful launch of Audible's service for Spanish listeners in October.
The collaboration reinforces Audible's offer for this territory, giving passengers a unique opportunity to discover exclusive audiobooks and podcasts in a captive inflight environment.
Through this collaboration, content is designed to appeal to young and old audiences alike at Iberia Express and Air Nostrum. It brings together acclaimed Audible Originals – such as Vis a Vis: la cara B, Pequeñas Revoluciones para Crecer and El Móvil de Mendes –  as well as titles produced in collaboration with Guía Repsol and the ISDI Business School.
The selection is complemented with a series of exclusive Audible children's titles such as Peter Pan, The Little Mermaid and Aladdin.
In addition to offering Audible interactive digital branded assets on inflight entertainment platforms, QuiverTree is enabling the company to provide inflight tailored incentives to passengers who enjoy the service, including special promotional benefits if they subscribe to the service.
"Our collaboration with Audible is a great example of the unique capabilities QuiverTree Media delivers as a CSP, pairing inflight experience enhancement for airlines with advertising and subscription benefits for OTTs," says Julia Maruny, Media & Partnerships at QuiverTree Media.
"The fact QuiverTree Media shares many customer-centric and technological innovation values with Audible, reinforces this collaboration with great potential to reach and inspire more customers together."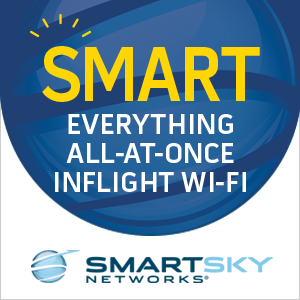 About QuiverTree Media 
QuiverTree Media is a specialist in Aviation Media integrating Content, Advertising and OTT services onboard. QuiverTree Media capitalises on media convergence to extract optimal value from the inflight medium for its airline clients. The proposition combines increased content agility with potent advertising formats and OTT product streaming.
QuiverTree was created by investors from IFEC, Software and Media backgrounds. QuiverTree customers include top airlines in Europe, Africa and Asia serving 100 million customers with a combined fleet of over 500 aircraft.
About Audible GmbH 
Audible is a leading producer and provider of digital spoken word content and offers a broad variety of audiobooks, radio plays and podcasts, including a high-quality selection of Audible Originals. Audible GmbH, based in Berlin, was founded in 2004 and is a 100% subsidiary of Audible Inc., based in Newark (US) which was acquired by Amazon in 2008.
From its EU headquarters in Berlin, Audible GmbH serves listeners in Germany, France, Italy and now Spain. In the EU alone, the media company invests tens of millions of euros in exclusive content and the development and production of Audible Studio titles, with a focus on Audible Originals, which are written-to-the-form for audio. More than 1000 actors and narrators in the EU have already performed for Audible Studios, with more to come now that Audible produces dedicated content for Spanish listeners.