Singapore Airlines will significantly increase its existing US flight schedule on 18 January 2021, expanding to daily departures from Los Angeles, San Francisco and New York JFK, as hopes rise that the COVID-19 vaccine is set to spur air travel recovery.
The announcement comes three days after Singapore's Ministry of Trade and Industry revealed plans to open a new travel lane to enable a limited number of businesspeople, officials and "high economic value travelers" from all countries to enter Singapore for short-term stays of up to 14 days. These individuals will be housed in a "bubble" within dedicated facilities, and undergo regular COVID-19 testing.
"This will facilitate essential global business exchanges and support the revival of Singapore's air hub status and hospitality sector," said the ministry.
Explaining Singapore Airlines' decision to bolster US services from Changi Airport early in the New Year, Joey Seow, regional vice president – Americas, in a statement today said: "We are seeing some promising signs for recovery in international air travel, particularly with the start of the vaccine inoculation program. Our commitment to the US market remains strong, and we will continue to invest in building our schedule and network to accommodate a longer-term return to travel as market conditions improve."
The carrier will operate its two-class Airbus A350-900ULR aircraft on daily flights from San Francisco and JFK, accommodating 67 business class and 94 premium economy seats. Its three-cabin long range A350-900 aircraft will continue to be operated from Los Angeles, accommodating 42 business class, 24 premium economy class and 187 economy class passengers.
That means that two of the three daily flights – the San Francisco and JFK services – will offer premium seating as baseline for every passenger.
When loads permit and if passengers express an interest in spreading out, Singapore Airlines tries to facilitate onboard social distancing. "Our crew make every effort to accommodate passenger seating requests whenever possible," assures a Singapore Airlines spokesman. That could prove particularly important for economy class travelers flying to and from LAX amid the coronavirus pandemic.
At present, Americans seeking to enter Singapore as short-term visitors are generally not permitted to do so unless they have been issued a SafeTravel Pass or have an approval letter of entry from the relevant government agency in Singapore, according to the US Embassy in Singapore. But passengers can transit Singapore to onward destinations.
Moreover, applications to access Singapore's new segregated business travel lane will open in the middle of January 2021. The first travelers in this program will be able to arrive from the second half of January 2021, said the ministry.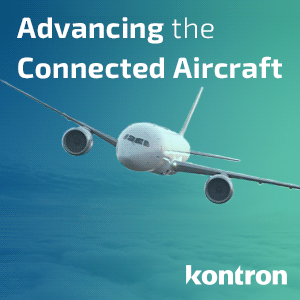 More broadly, business travelers are showing optimism that in-person meetings and events will make a return next year. Some 89% of respondents to a Global Business Travel Association (GBTA) survey say they intend to attend an in-person meeting or event with attendees outside their company by the third quarter of 2021.
Three in five (59%) of GBTA members say vaccine availability is a 'significant' factor in their company's decision to resume business travel, and one in four (23%) say it is a 'moderate' factor.
As vaccine inoculation momentum grows, there is reason to anticipate the United States' COVID-19 risk profile will improve, and more borders will be open to US citizens.
Singapore Airlines, meanwhile, says it expects significant cargo traffic on each of the expanded US services, "primarily serving time-sensitive, high-value freight sectors such as pharmaceuticals, technology and fresh produce, among others".
Related Articles:
Featured image credited to Singapore Airlines