SkyFive, an emerging ATG specialist built on Nokia and Bell Labs expertise, is taking a new approach to air-to-ground connectivity.
Ammar Khan, chief operating officer and managing director at SkyFive previously played a role in creating the hybrid ATG/S-band European Aviation Network. He says he left Inmarsat to join ex-EAN Nokia colleagues at SkyFive, just three weeks before UK lockdown began. SkyFive has since grown through 15 new hires, continues to support the EAN, and is promoting its own unique products and services.
"We offer regional ATG connectivity along similar lines to the EAN, but without the satellite component," he says.
Having acquired Nokia's ATG assets in 2019, SkyFive's guiding principal is cooperation with incumbent telecommunications companies. It applies a technology – Khan declined to describe it as anything other than 'our secret sauce' – to the existing systems, enabling 4G or 5G mobile connectivity to aircraft "as though the passenger were connecting via their regular service provider on the ground".
"We help obtain the necessary spectrum for the local teleco, but they own it. We're neither a hardware nor software provider. We integrate the solution and facilitate operations – we run the engine room activities for the teleco and airlines in the region."
SkyFive's links to Nokia make those regions where the Finnish provider is strong – India, for example – obvious prospects, but its expertise facilitates direct discussion with any incumbent. This agnostic approach – Khan says it is 'technology neutral' – also helps navigate unhelpful political influence. "You can't take a Huawei system to the UK or US, for example. But the local ground network technology remains practically unchanged; it's our patented secret sauce that makes standard technology work, on the device side. It also means we can scale for different regions."
SkyFive is looking at several regions, among them Australia/New Zealand, the Middle East and China, where APSATCOM is among the satcom players on the march for its aero partners. In August, SkyFive and the Airbus China Innovation Centre announced a strategic technology partnership for the investigation of implementing 5G ATG in China's domestic market.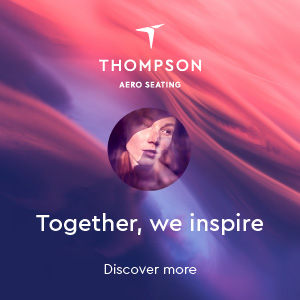 SkyFive is not in the business of cell tower erection and neither does it lease space on existing masts. Instead, it works with the incumbent provider, which it relies upon for coverage. The fact that large areas of China remain underdeveloped suggests a lack of teleco infrastructure, but Khan says it's not a problem.
"China Tower, a partner of China Mobile, has roughly 2 million towers. And that's just one company. There's an abundance of towers; and no problem accessing them if you're working with the local provider."
"There is also an abundance of state support," he continues. "In 2018, the government announced it wanted to open up reasonably-priced connectivity for airliners; in August it released a commercial notice for airborne communication and by the end of the year the 5G frequencies had been released. China wants to skip 4G completely. The China Air Transport Association has a vision of sizable ATG penetration by the end of 2022."
Even so, there is a debate at present about whether satcom or ATG IFC will dominate with Chinese domestic carriers. Israeli firm Gilat has made headway with its modem hardware for satcom in China, and so RGN asked where it sits in this debate. Does it believe satcom will be preferred for at least the next five years?
"There is room for both ATG and satcom in the Chinese domestic market, and we see interest in China to develop and use both technologies. Still, we see satcom as the dominant technology for the foreseeable future, given its availability and performance advantages. It's important to note in this regard that a significant number of China's domestic fleet aircraft also fly regional routes where ATG will not be available, and satcom will remain the only viable option," suggests Gilat vice president mobility and strategic accounts Ron Levin.
SkyFive, meanwhile, has an aggressive schedule, but Khan reckons the company is close to demonstrating 5G connectivity in China for the first time, albeit on a small scale.
It has an Airbus-developed aircraft antenna in its laboratory, but with airshows cancelled under COVID-19 restrictions, the nature of a 5G demonstration in-country is presently difficult to define. Nonetheless, SkyFive considers it a critical milestone upon which everything else hinges and with 2022 in his sights, Khan is confident of an airborne demonstration relatively soon.
Related Articles: