Astronautics Corporation of America's AFI4700 RoadRunner Electronic Flight Instrument System (EFIS) was delivered to Santa Barbara County Sheriff-Fire Air Support Unit (ASU) recently when they accepted their first retrofitted Sikorsky HH-60L helicopter from Arista Aviation, located in Enterprise, Alabama.
The RoadRunner EFIS is the cornerstone of an upgraded, state-of-the-art avionics package and instrument panel on the HH-60L Black Hawk Arista Aviation repurposed into a "Firehawk" aerial firefighting configuration for the Santa Barbara County Sheriff-Fire ASU.
The RoadRunner EFI is a cost-effective, form-fit manufacturer's avionics upgrade from existing attitude director and horizontal situation indicator functionality to a modern EFIS with certified Level-A software made for Part 29 helicopters and providing a path to Federal Aviation Administration certification.
The EFIS interfaces seamlessly with modern digital navigation, enabling the Firehawk to fly firefighting and other missions with enhanced situational awareness, navigation, and sensor interface for safety and reliability.
The RoadRunner EFI also provides operators readability in all lighting conditions, familiar and easy-to-use controls, reduced operating and maintenance costs, and minimal downtime for installation.  The system is upgradeable with field-loadable software to incorporate future upgrades such as synthetic vision.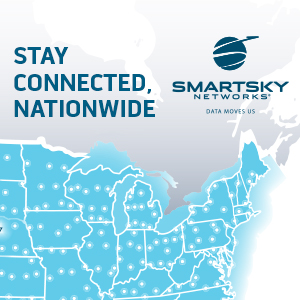 "Astronautics is pleased to work with its authorized dealer Arista Aviation to deliver a cost-effective, mission-ready, and future-proofed avionics solution on this versatile Black Hawk helicopter that will serve the ASU and residents of Santa Barbara County for years to come," said George Gruebling, Astronautics' manager of sales & business development.
Astronautics has been supporting the UH-60 Black Hawk with primary flight instruments for decades, including attitude director, horizontal and vertical situation indicators, and command situation processors.
About Astronautics
Astronautics Corporation of America, headquartered in Oak Creek, Wisconsin, is a global leader in the design, development, and manufacture of secure avionics equipment and systems for the commercial and military aerospace industry. Key product areas include electronic primary flight and engine displays, connected aircraft and cyber solutions, electronic flight bags, and certified servers for airborne applications. Services include avionics system integration and custom software for critical applications. Since its founding in 1959, Astronautics has been providing trusted, reliable, and tailored solutions to help clients achieve mission success.  Astronautics is the parent company of Kearfott Corporation, headquartered in Woodland Park, New Jersey.