It was the fall of 2009, and legislators in Washington's state capital of Olympia were grappling with an unhappy prospect: Boeing was eyeing the possibility of supplementing its 787 assembly line in Everett with a second line located in South Carolina, putting jobs and tax revenue at risk.
No stone was being left unturned in a bid to keep the 787 in Washington, where the 787-8 and 787-9 variants had been assembled since 2007. "All the corporations are throwing in our face that they can go to South Carolina and rent property for $100 a year and Washington can't do that. But there is an exemption in the state law that allows port districts to do that. I'm proposing a state-wide port district or a county-wide port district to at least allow us to compete on the local level as with South Carolina," Brian Sullivan, then a Snohomish County council member confided at the time, as I reported for Flightglobal in an article titled 'Seattle battles for Boeing'.
Legal routes were also being studied. The Boeing machinists' union pointed to 2003 legislation that provided billions in tax breaks to Boeing and other Washington companies after the airframer agreed to establish a 787 final assembly plant in Everett.
One month later, Boeing announced it had chosen its North Charleston, South Carolina facility as the location for a second final assembly site for the 787 program. The facility was formed by Boeing's prior purchase of Vought's North Charleston operations and later Alenia's portion of Global Aeronautica. Boeing Commercial Airplanes' then president and CEO Jim Albaugh assured, however, that: "Everett will continue to design and produce airplanes, including the 787, and there is tremendous opportunity for our current and future products here."
Boeing brought the North Charleston facility on line as a second final assembly in 2010. South Carolina is a 'right to work' state, and, in contrast to Boeing's unionized workers in Washington, its North Charleston employees do not have union representation.
Fast forward to this week, and Boeing has announced plans to consolidate production of 787 twinjets at its North Charleston facility, roughly beginning in mid-2021. The decision, which comes amid the crushing COVID-19 crisis, is being positioned by Boeing as a way to preserve liquidity and reposition certain lines of business to enhance efficiency and improve performance for the long-term.
The North Charleston site is set up to build the larger 787-10 model. "Production of the smaller 787 models will continue in Everett until the program transitions to the previously-announced production rate of six airplanes a month in 2021," said Boeing in a statement. This 6/month production rate compares to a historic high rate of 14 per month, underscoring the crippling impact of COVID-19 on aviation.
The airframer added that it is assessing potential impacts to employment in Everett and North Charleston and said it will communicate any changes directly to its employees.
From a passenger experience perspective, Boeing's pivot begs questions about the aircraft interiors work performed in Washington, both by the airframer and its many suppliers. At the dawn of the South Carolina 787 program, all Boeing-made cabin fixtures including crew and attendant rest stations, ceiling panels, class dividers, stow bins, closets and partitions were produced in Washington's Puget Sound region, and were then shipped cross-country to North Charleston for installation on the 787-10 aircraft. As the production rate increased, Boeing saw the need to build a second facility for the production of these fixtures near its second final assembly line.
Runway Girl Network sought comment from Boeing on whether its 787 interiors work will now move to the Interiors Responsibility Center located near the North Charleston 787 final assembly line. A Boeing spokeswoman responded:
With limited exceptions, production of 787 interiors will be consolidated at our Interiors Responsibility Center South Carolina, which already produces 787 interiors.

As we said in our announcement, the consolidation of 787 production at Boeing South Carolina will start mid-2021. Our Interiors Responsibility Center in Everett will continue to support final assembly for the 737, 747, 767 and 777/777X families.
For interiors stakeholders that have built a strong presence in the Everett area in support of the 787 – supplying lavatories, seats and other fixtures – there will be logistical issues to thrash out when assembly of the smaller 787-8 and 787-9 variants move to North Charleston. Some suppliers, such as Diehl Aviation, have already expanded their presence in Charleston to support the delivery process of shipsets to Boeing's Interiors Responsibility Center in the South Carolina city.
According to Washington Governor Jay Inslee, Boeing's decision "will affect the more than 1,000 Washington workers who build the 787, and many more who face uncertainty as a result of this decision". He called the move "an insult to the hardworking aerospace employees who build 787s".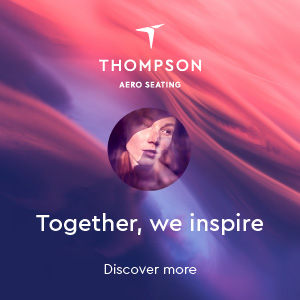 Predictably, the 2003 tax-break package is back in the spotlight. "We lobbied for tax incentives in support of landing the 787 final assembly for Washington in 2003," noted International Association of Machinists District 751 president Jon Holden in a 30 September 2020 message to members.
Inslee said Boeing's decision to take the 787 to South Carolina "necessitates a review of our partnership and the company's favorable tax treatment".
Boeing Commercial Airplanes president and CEO Stan Deal, meanwhile, assured that the team in Puget Sound "will continue to focus on efficiently building our 737, 747, 767 and 777 airplane families, and both sites will drive Boeing initiatives to further enhance safety, quality, and operational excellence."
Related Articles: