The German Design Council awarded the SCHOTT® Jade Reading Light as "Winner 2021" in the category "Excellent Product Design – Aviation, Maritime and Railway". It recognizes Jade as a product that plays a "pioneering role within the international design landscape".
"The reading light stands out with its clear, minimalist design and its intuitive user interface. A modern and contemporary design that looks refined and promises a pleasant lighting atmosphere in the booth," the jury statement reads.
"We feel very honored that our Jade Reading Light is recognized for its Excellent Product Design by the German Design Council," says Philip Fischer, Sales Director Aviation/Automotive at SCHOTT. "I would like to congratulate the SCHOTT Aviation Seat Lighting Team as well as our design partner PriestmanGoode on this fantastic achievement – a great recognition of our dedicated team work."
"This award is testament to the value of collaboration. The Jade Reading Light is the result of a great partnership that has combined SCHOTT's expertise in specialty glass technology and PriestmanGoode's expertise in designing user-focused, bespoke products for a wealth of clients in the transport industries," says Ben Rowan, Director at PriestmanGoode. "Congratulations to both teams for this great recognition."
Where design and functionality meet 
Jade is the first aviation light made from glass, bringing haptic and optical aesthetics to aircraft seats. Designed by PriestmanGoode, the innovation with an integrated ambient light features a sleek glass cover that is as intuitive to use as a smartphone – and as easy and effective to clean. Modern sensor technology allows passengers to adjust light position and brightness by swiping. The light can be printed with any decor for unlimited design options. As a specialty glass and lighting expert, SCHOTT brings the advantages of glass to aviation interior lighting with a stunning, yet safe and aviation compliant product which is currently CDR-ready. The light can be certified for all relevant aviation and OEM requirements.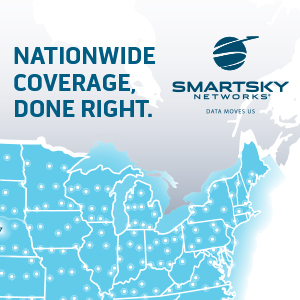 About SCHOTT
SCHOTT is a leading international technology group in the areas of specialty glass, glass-ceramics and related high-tech materials. With over 130 years of experience, the company is an innovative partner to many industries, including the home appliance, pharma, electronics, optics, life sciences, automotive and aviation industries.
SCHOTT has a global presence with production sites and sales offices in 34 countries. In the 2018/2019 fiscal year, the group generated sales of around $2.54 billion with over 16,200 employees. www.us.schott.com
About PriestmanGoode PriestmanGoode is a design studio dedicated to designing a better future. The London and China based company specialises in large scale projects in infrastructure, aviation, transport, hospitality and product design. Their work is used by millions of people around the world, every day. www.priestmangoode.com