IAMA, the Independent Aircraft Modifier Alliance, announced that an updated version of its Rulebook is now available to member organizations, and to airlines and lessors, upon request, through a free membership. The online resource, was launched in March of this year.
An essential industry tool, it instructs aircraft modifiers and airlines in best practices of successful, superior modifications through Supplemental Type Certificates (STC).
"The purpose of the IAMA Rulebook is to give our modifier membership direction on how to develop and deliver the highest quality throughout the modification lifecycle, and advice to airlines on what to expect." said Nicole Noack, managing director of IAMA. "The Rulebook's guidance aims to streamline the STC project lifecycle from the point of view of airline owners and operators. Since the original version's release this past March, updates and revisions continue, and we are gratified to see the Rulebook's ongoing expansion."
Driven by the alliance's STC Working Group, the Rulebook focuses on counsel addressing airline and lessor concerns. Fundamentally, it offers a standards-based process designed to provide consistent, reliable results. Since the first edition's release, the Working Group continues to create an exhaustive guide, covering all aspects of an STC project. Topics ranging from documentation to communication and project management standards are conveyed in detail.
The initial release addressed three critical elements in the management of a successful STC. First, ensuring complex aircraft modifications with multiple subcontractors have proper communication interfaces and clearly defined leadership to produce better outcomes. Second, ensuring reliable after-sales support through the early consideration and implementation in the STC project. And third, the integration of IATA cabin interior retrofit and entry into service best practices.
The latest version adds detail on how aircraft modifiers can address two important requirements: right to use and de-modification. Since historically STCs have commercial limitations attached, airline owners and operators face a key hurdle trying to obtain the right to use a specific modification in case of an aircraft transfer to a new operator. IAMA addresses this frustrating and difficult challenge through rules that ensure modification data can be used by any future legal aircraft operator. The result is that commercial right to use STC data are transferred with the aircraft. To handle a case where an owner or operator decides not to use an installed modification, IAMA created rules to ensure de-risking of such situations which uphold the de-modification option, ensure it is well managed while supporting the owner and operator's expectations.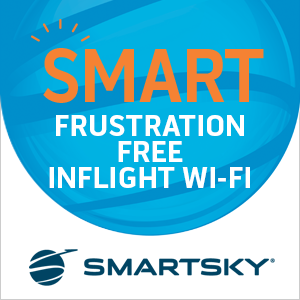 Head of Eclipse Technics design organization, an IAMA founding member company, Romain Mbwang Seppoh leads the IAMA Standard Working Group. "The Rulebook is a living document, and our goal is to continue upgrading its content with guidelines that will further streamline the STC process, and delivering high quality results with a strong focus on operator and owner needs," he said. "As part of our commitment to transparency and open communication, we are also welcoming feedback from airlines and lessors regarding new challenges and demands they may have. A future objective is to roll-out an auditing system that is currently in development. This program will target enforcement of the Rulebook's principles, which is why it is important to understand that modifier members must commit to following the rules in order to display and retain an IAMA quality standing."
About IAMA 
We at IAMA, the Independent Aircraft Modifier Alliance, are advocates and supporters of member companies in the aircraft retrofit modification market. We are educators, identifying and highlighting value of Supplemental Type Certificates (STCs) within the aircraft lifecycle. We collaborate to develop standards that streamline communications and documentation within approved STC modification projects. To ensure that effective modernizations meet aircraft operator and owner requirements, we endorse STC-approved solutions. Founded by retrofit market leaders, we believe an independent, transparent market is a strong market that will benefit everyone.