Will Panasonic Avionics and Global Eagle exit their Ku capacity arrangements with Intelsat if and when the satellite operator completes its acquisition of Gogo's commercial unit?
The $400 million acquisition, which is expected to be completed before the end of the first quarter of 2021, will see Intelsat compete as a vertically integrated organization with the two IFC service providers, after all.
"As a result, Panasonic is likely to cancel its contract when it's able," suggested Satellite Mobility World editor Alan Gottlieb in a new report.
Global Eagle expects no near-term changes
Global Eagle, which has utilized satellites in the Intelsat Epic fleet as part of its European coverage area, is taking the Gogo deal in stride.
"We believe in a multi-orbit, multi-band and multi-platform future for the network portion of IFC. The Gogo deal clears Global Eagle's lane as the open-architecture, full IFC solution when airlines don't want to be locked to single technology," said company president Per Norén.
RGN asked Norén specifically if Intelsat's acquisition will provoke changes to Global Eagle's arrangements with the satellite operator; if there is a concern that Intelsat might reserve favorable pricing for its own in-house IFC operation; and whether Global Eagle is seeking any assurances from Intelsat at this time. And does Global Eagle, restructuring under Chapter 11, have any leverage (as Intelsat is an unsecured creditor to Global Eagle)?
"Intelsat is a minor supplier to our IFC program today, so we don't anticipate near-term changes in our relationship," said Norén. "We expect to consider Intelsat's current and future platforms alongside next-generation GEO, LEO and MEO constellations as we assess the best technological, economic and coverage fit for each airline we serve."
He continued, "With Gogo aircraft shifting to Intelsat's satellites, we don't expect any shortage of capacity or market opportunities for Global Eagle."
Panasonic stays mum
On the capacity front, Panasonic has a long-standing relationship with Intelsat. In recent years, it has also expanded its relationship with SES in aero, maritime and oil & gas markets, contracting for substantial high throughput capacity on SES-14 and SES-15.
In 2017, Panasonic described the SES partnership as "a very good long-term working relationship, with their very responsive operations center handling day-to-day tasks, such as adding more or regrouping small bits of capacity, or adding new beams".
After the April 2019 loss of the Intelsat 29e high throughput satellite – for which Panasonic was an anchor client – Panasonic reminded the industry that it designed its global communications network to "seamlessly manage these kinds of situations". By that time, Gogo had already transitioned away from 29e, shifting capacity to Intelsat's 32e satellite in 2017. And Global Eagle had already shifted away from 29e by the fourth quarter of 2018.
With respect to its relationship with Intelsat, a Panasonic Avionics spokesperson told RGN last week:
We regularly review all of our vendor relationships and, should we ever decide to make a change, we will announce that in the appropriate way at the correct time.
Intelsat, which is restructuring under Chapter 11, believes its aero customers will be supportive of its plan to acquire Gogo's commercial unit. The deal will see it gain direct access to Gogo's installed base of more than 3,000 commercial aircraft, and 21 commercial airlines.
Intelsat remains committed to all customers
Asked if the satellite operator expects any changes to its IFC partnerships/capacity commitments, including with Panasonic, an Intelsat spokeswoman stated:
We remain committed to all of our customers. And, we believe our customers will be supportive of this announcement, as the combination will actually enhance our capabilities, our network and the services we provide to them.
In a later interview with RGN, Intelsat SVP, mobility Mark Rasmussen reiterated that the firm continues "to talk to those customers which we value greatly and continue to value greatly. We hope to find ways to leverage all of this to their benefit as well. We think there's potential to do that, and we're hopeful to work with them to find ways to do that."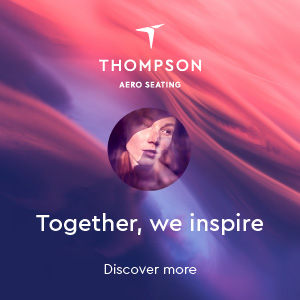 Leaving aside the seemingly "only in America" narrative of a bankrupt company using debtor-in-possession funding – with DIP lender approval – to acquire a long-struggling IFC service provider amid a global pandemic, Intelsat has not been coy about its interest in vertical integration. At the end of 2019, management said integration might be appropriate in certain areas where the value chain or the go-to-market approach needed to be strengthened.
Rasmussen reckons that Intelsat's acquisition of Gogo CA will be a game-changer. "I think we see this as an opportunity now to really change the game, to use a cliché. We believe there is a huge appetite for inflight connectivity which really has not been unleashed and we feel that we can now unleash it by providing vertical integration and better economics through owner economics in space capacity," he said.
"And really what we want to do is expand exponentially the use of inflight connectivity rather than trying to squeeze an extra dollar out of every user … We want to make it so easy to use and so inexpensive to use that everybody uses it and as a result, everybody benefits, and we benefit and think it will be a win, win situation when we do that."
Featured image credited to istock.com/shironoso