In a bid to rebuild passenger confidence in air travel, airport operators around the world are partnering with the leading providers of common-use kiosks to offer cutting-edge, touchless check-in experiences for travelers.
Passengers flying out of the Tom Bradley International Terminal at LAX, for example, now have the option of using their personal mobile device to control check-in kiosks on the departures level, according to LAWA, the Los Angeles World Airports authority that owns and operates the airport.
The service, provided by aviation technology company SITA, enables travelers to avoid touching the screen on the kiosk and instead places them in control of the check-in process via their own device. It is now available for the nearly two-dozen airlines that participate in LAX's common-use check-in kiosk program.
"Passengers simply approach one of the designated kiosks, located in Aisle A of the terminal, and connect to a designated Wi-Fi service. Once connected, guests use the camera app on their phone to scan a unique QR code on the kiosk in front of them, and their phone will become a trackpad to control the kiosk," explains LAWA.
Collins Aerospace, meanwhile, reveals it is in the process of rolling out a new "Kiosk Connect" technology to initial customers. With more than 80% of check-ins now performed using self-service technology, Collins is presently targeting its SelfServe-branded common-use kiosk installations at airports for the solution.
"By simply scanning a QR code with their mobile device, passengers can quickly connect to a common-use kiosk using either the airport's public Wi-Fi or the kiosk's built-in Wi-Fi, with no requirement to download any apps. From there, users complete the check-in process on their phones and produce boarding passes and bag tags without ever touching the kiosk screen," says Collins, a Raytheon Technologies company.
Collins senior director product management and strategy Tony Chapman tells Runway Girl Network that the firm has "active installations in progress in the Americas and Asia" for Kiosk Connect.
Clearly, smartphones are increasingly driving how passengers interact with check-in kiosks, as airlines and airports look to support seamless journeys. But biometrics also have a role to play, notes Collins vice president and general manager, Information Management Services, LeAnn Ridgeway.
Collins' so-called SelfPass system can be applied to multiple touchpoints in the travel journey, including check-in, immigration and security, lounge access and boarding. "Each step can be completed in a matter of seconds with no need to present traditional boarding and identification documents. Air travelers simply step up to the camera for a facial match against the biometrics database then proceed," says the firm.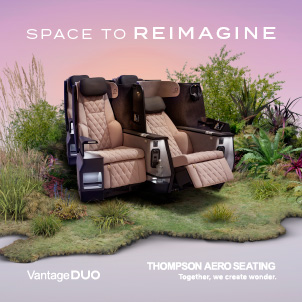 For its part, SITA is also deploying biometrics to facilitate contactless experiences for passengers. It says Beijing Capital International Airport has completely automated the entire passenger journey using SITA technology – from check-in and bag drop through to immigration, security, and finally boarding.
"Passengers only need to enroll once during check-in, then experience a seamless journey through the airport enabled by facial recognition," it explains.
"Improved processing efficiency means shorter queuing time and more social distancing for all passengers. An added benefit during the COVID-19 era is that the process removes the need to touch any airport equipment, reducing the risk of infection."
Related Articles: