Traveling by air during the COVID-19 crisis is certainly not the same experience as flying in pre-pandemic days. But on a recent Southwest roundtrip between Baltimore/Washington (BWI) and Los Angeles (LAX), I was happy to discover that the airline and both airports have struck a balance between offering a recognizable product to passengers while enhancing their health and safety protocols.
Arriving masked-up at BWI for the early morning flight, I noticed that everyone was wearing a face covering, as required. Outside of that, I didn't observe any significant changes to the bag-tag and bag drop experience, except for new signage on the Southwest kiosks and new markers on the floor indicating where people should stand to ensure a physical distance of 6ft.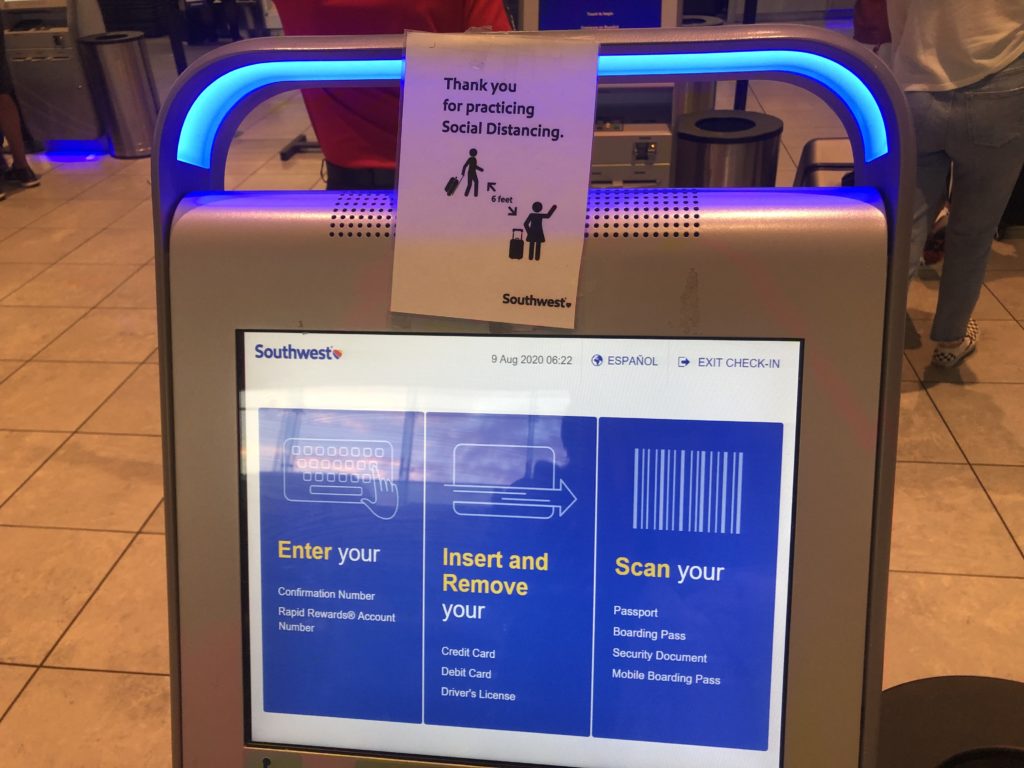 The situation at security was not much different, with the same social distancing stickers in place to keep people apart. I noted with interest, however, that the TSA agent sometimes asked passengers to pull down their masks to confirm their identities.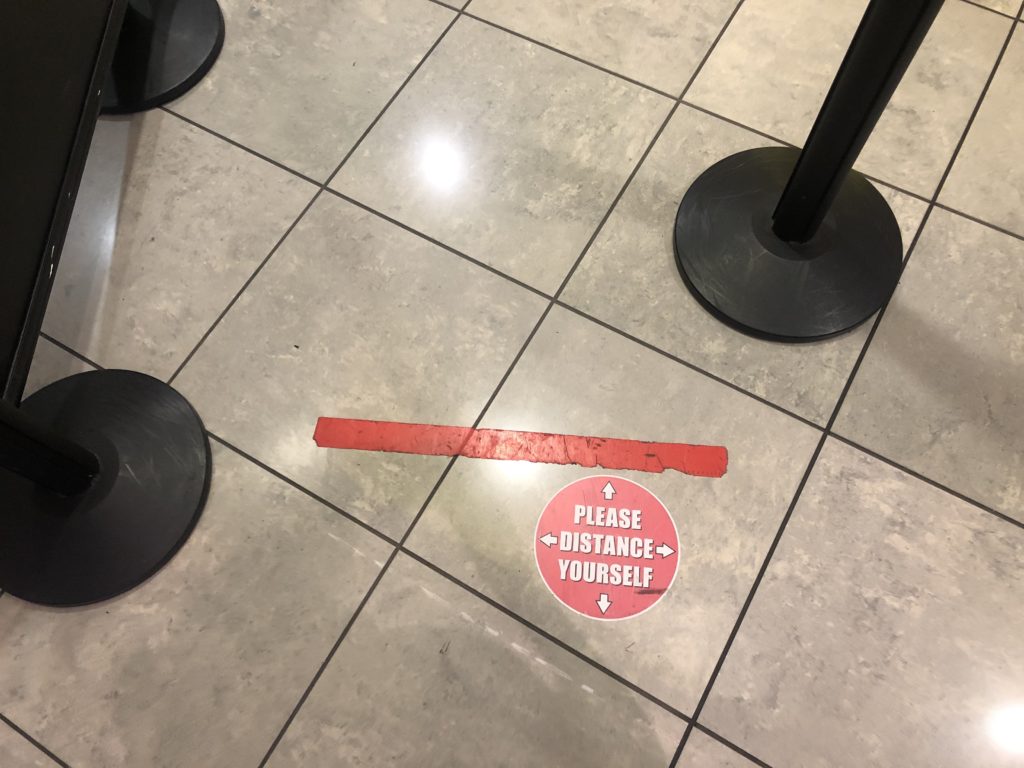 Once past security, I headed to Starbucks for a morning pick-me-up. I certainly was not alone. The line stretched outside the small coffee shop in Concourse B – just like in the "olden days" except this time with everyone wearing masks and standing 6ft apart.
I ventured over to the food court between Concourse A and B to buy some breakfast at Chipotle, one of the handful of open eateries. The tables were spaced apart, and everything looked sparkling clean, like it had just been wiped down.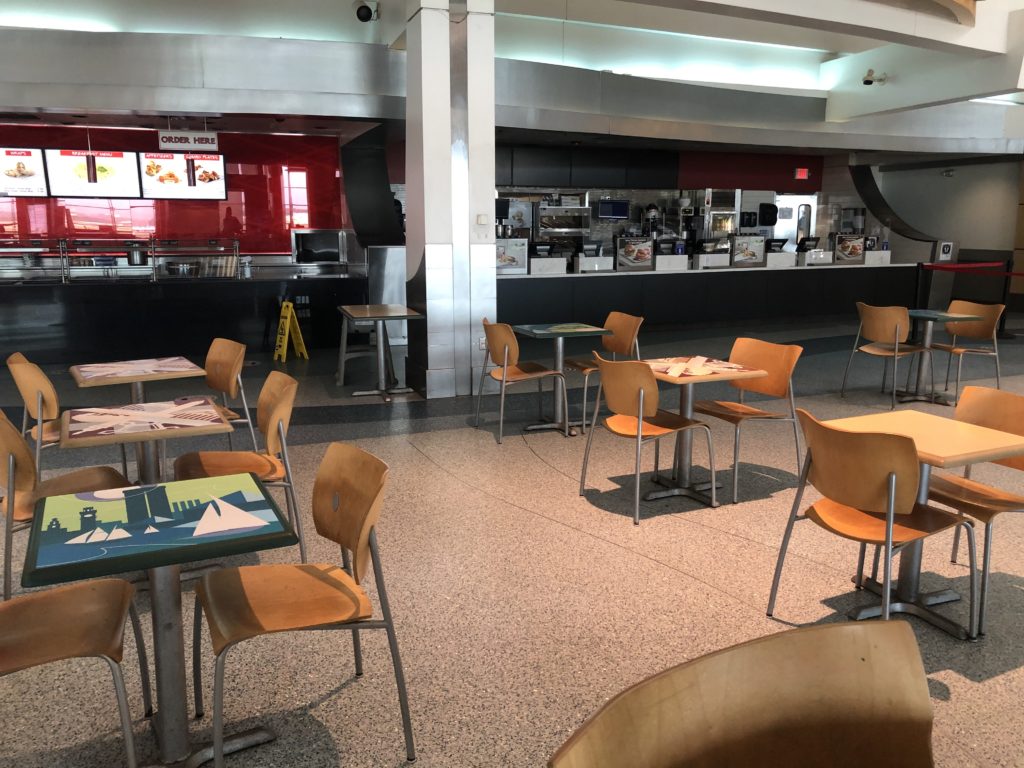 The sterility of the space was confidence-inducing, but BWI has retained some calming accents, like this bench with a Japanese-style cherry blossom display.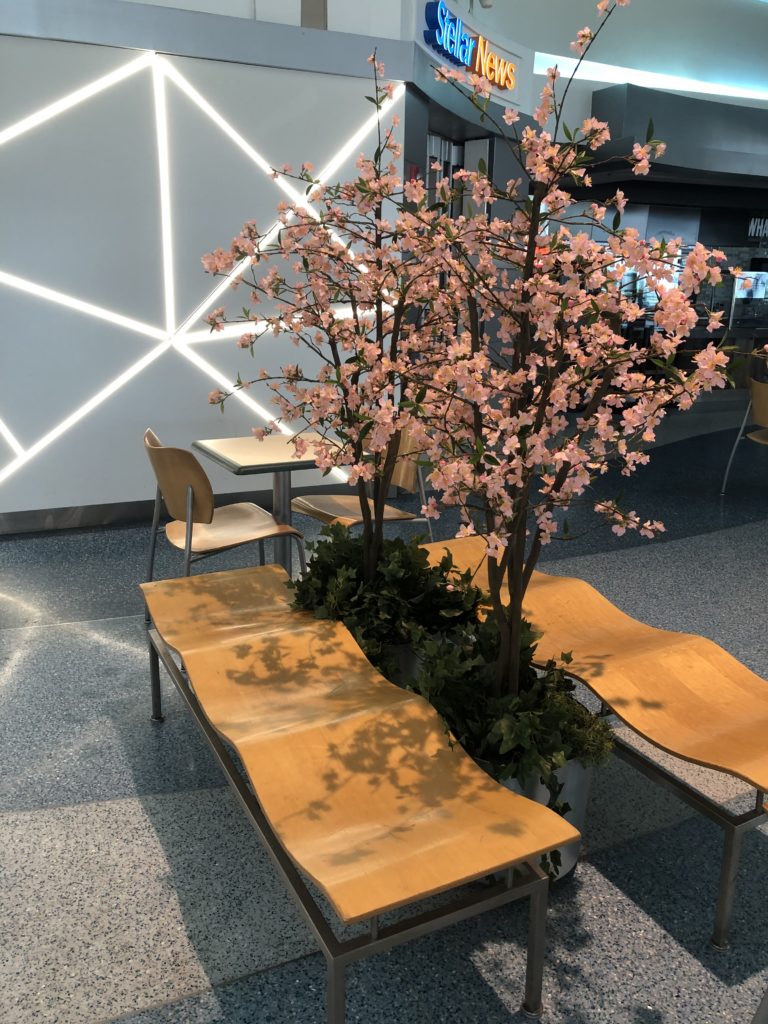 I decided to eat my lunch at the gate, but when I arrived I was surprised to see a lot of passengers sitting beside each other. There weren't any markers on the seats to promote social distancing.
Given the volume of seated passengers – and the fact that I would obviously have to remove my mask to eat – I didn't feel 100% comfortable staying put, so I found a row of empty seats at the opposite gate to consume my tacos. From this vantage point, I regularly observed cleaning personnel in action, emptying garbage bins and keeping surfaces clean.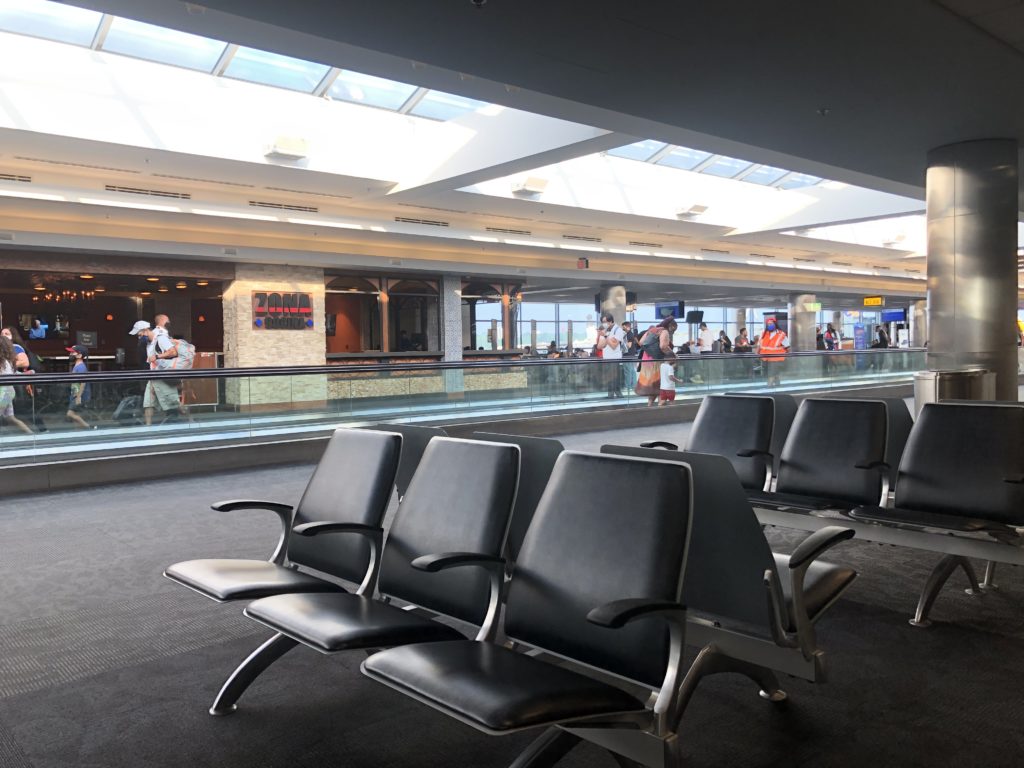 It was time to board. Southwest Airlines has implemented a new boarding procedure; it now boards in groups of ten on only one side of the poles at a time, and everyone is socially distanced.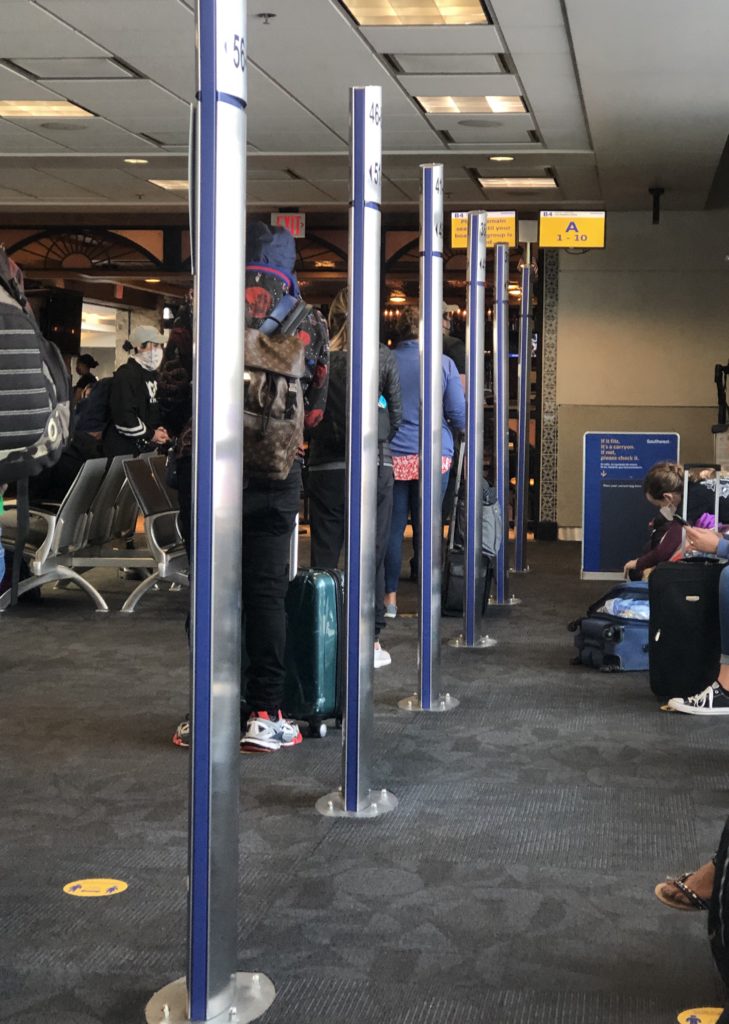 The airline, which has an open seating policy, is also limiting the number of people on its aircraft, which means that middle seats do not have occupants (unless people traveling in the same bubble want to sit together).
This simple decision by Southwest to cap capacity on board amid the pandemic is one of the main reasons why I felt comfortable flying – that, and the fact that everyone is required to wear a mask, except when eating and drinking.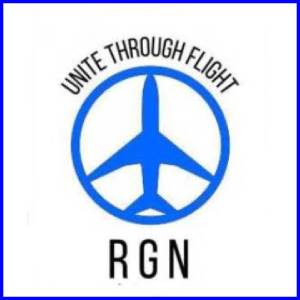 I know I'm not alone in thinking that middle-seat-free flying is so genuinely pleasant that I'd like it to linger. Southwest says it is blocking middle seats until at least 30 November.
Once on board, I grabbed a window seat near the front, and prepared for my 5-plus-hour flight to LAX. We were allowed to eat on the plane, and the cabin crew handed out snacks and water. But I wanted to be as safe as possible, so I kept my mask on during the whole flight. I was glad I decided to nosh pre-flight.
I immediately sought out the onboard Wi-Fi, paying $8 to stay connected for the duration of the flight. A number of holiday movies were available to stream for free, leading me to wonder if the airline has updated its entertainment content since the last time I flew Southwest, in December 2019.
But I was satisfied with the inflight Internet, and the diversion provided by using Spotify, TikTok and Instagram.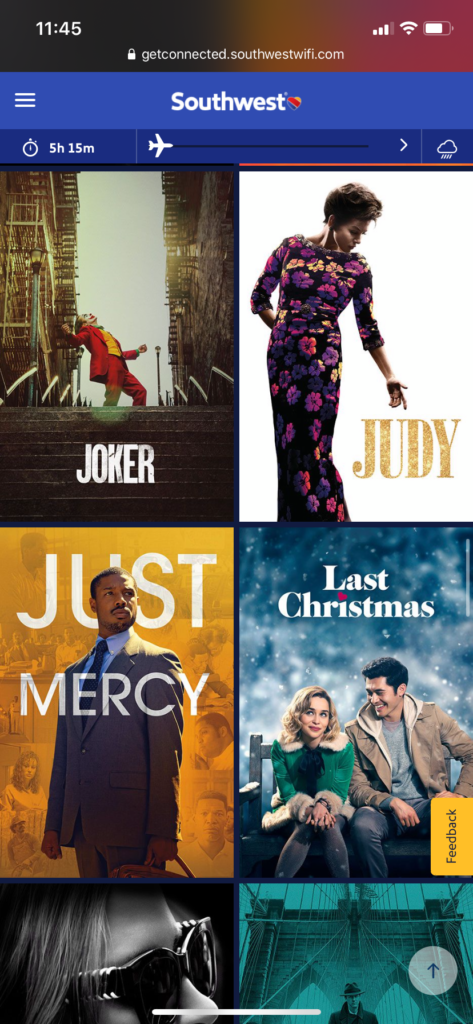 We arrived at LAX a bit early. But many of the LAX restaurants and businesses were closed. I also saw a number of people not wearing their masks properly, with the coverings hanging down around their chins. It didn't seem as if anyone was enforcing the mask policy at the airport, but everyone must wear a mask to board.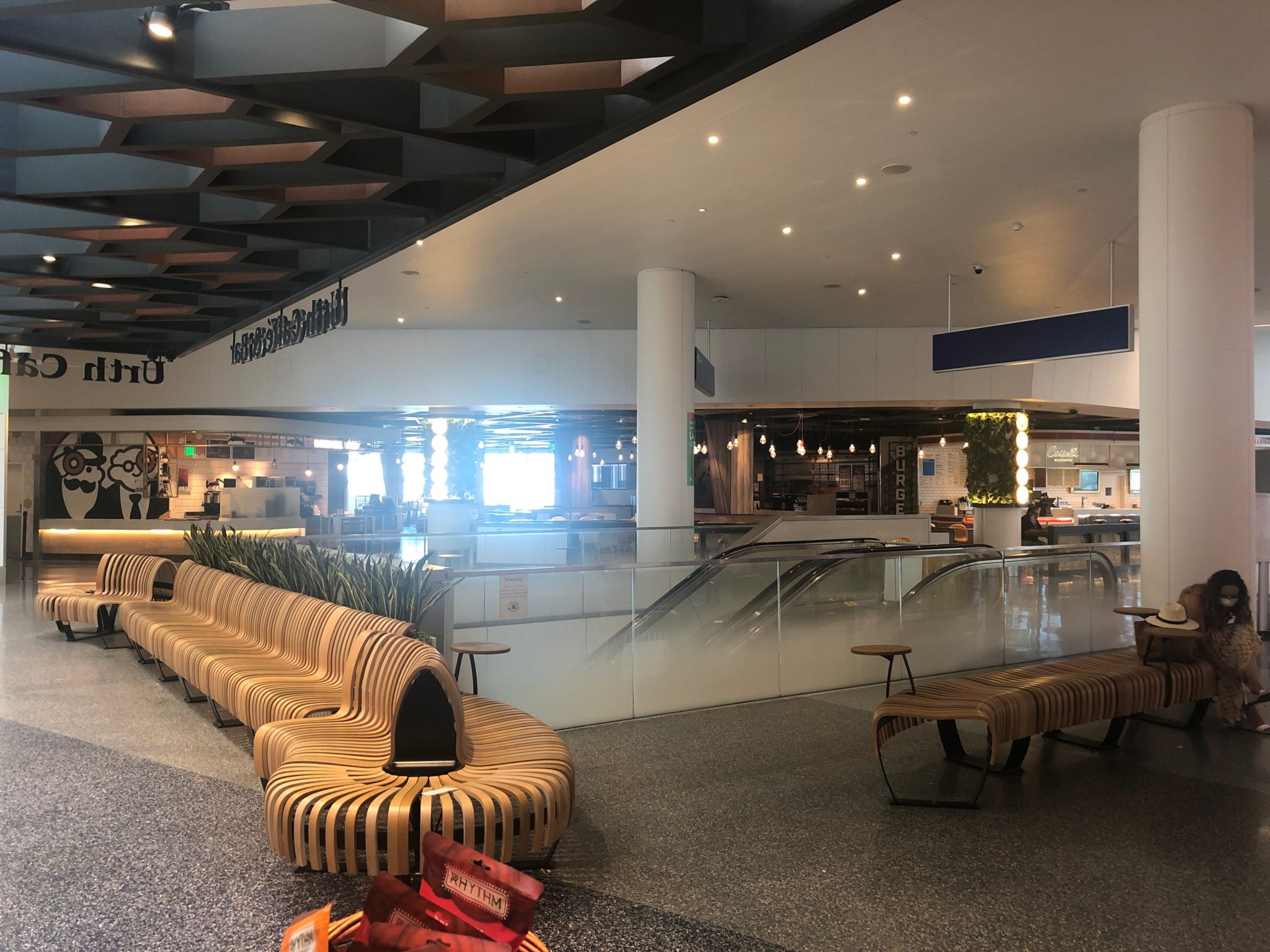 The return experience was rather similar and unremarkable, which I appreciated. This time, however, I felt a little bit more laid back about eating around others. I allowed myself to eat a snack on the flight.
The Boeing 737NG aircraft has hospital-grade HEPA air filters. On board, I ended up using a nifty disposable seat cover that a company called Seet Cuvers sent to Runway Girl Network. And I used a hefty amount of hand sanitizer before and during the flight.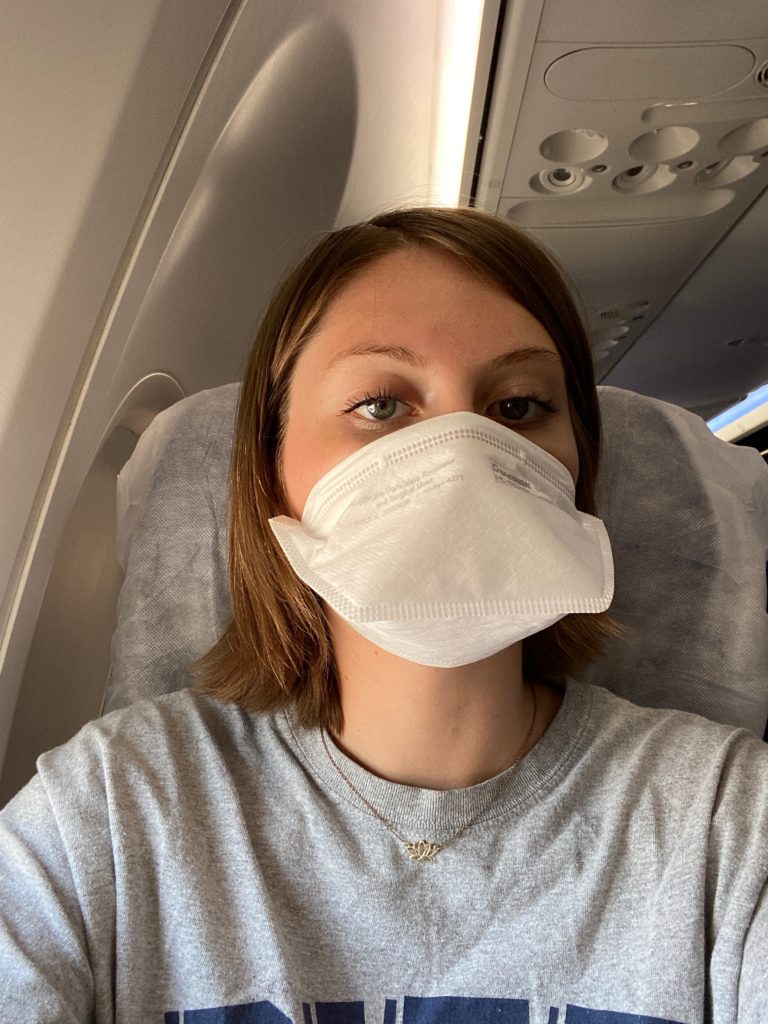 I personally felt as safe on the aircraft as I would have felt in any enclosed space, like a restaurant. But that's me. The US Centers for Disease Control and Prevention (CDC) says travel increases your chance of getting and spreading COVID-19. If you travel, it recommends that you:
Additionally, the CDC warns that some state, local, and territorial governments have additional recommendations, such as requiring people who recently traveled to stay home for up to 14 days. My home state is no exception. In short, travelers must factor in possible quarantines when planning a trip.
My experience flying Southwest between BWI and LAX roundtrip was good, as usual. COVID-19 has definitely changed some things about the passenger experience, but overall it felt familiar to me. If this is the new normal, I'm ready to adapt.
Related Articles: