In a time of crisis, it would be all too easy for a paralysis of innovation to set in for aircraft interiors suppliers. Airframers are ending programs and cutting rates, airlines are canceling or postponing aircraft, and the shape of the future aviation landscape is still unclear.
But "I think there's no alternative to innovating out of this crisis," Helge Sachs, senior vice president for product innovation at Diehl Aviation, tells Runway Girl Network at the company's headquarters in Laupheim, Baden-Württemberg, located in southern Germany.
"That's why we started an initiative that we call C-cubed: Cabin Confidence Concepts, to help the airlines to help their passengers to regain trust in air travel, to make it from a hygienic point of view safer to travel," Sachs says.
Diehl Aviation has taken a substantial hit from the sunset of the Airbus A380 program and the rate cut to the A350, "seeing in a reducing market that we have to compete even harder with our peers, with the incumbents and the really big tier 1 suppliers."
But while there's a natural element of competition between suppliers, there's also a real sense of collaboration upstream: with the airframers that are Diehl's primary customers, but also with the airlines that are their customers, and with the airlines' customers, the passenger.
In March and April, Diehl opened a collaborative ideation program that generated over 150 new concepts, which it shared with Airbus.
"We had a lot of overlaps where we can actually collaborate and define who wants to develop which part of the new idea, what the probabilities are, to jointly generate customer insights," Sachs says, noting bluntly that "the biggest question is 'is there a market? Is there a willingness to pay?' This question has shifted more to the direction of 'is there an ability to pay?' because the airlines do not have money."
Sachs uses, as one example of the budget pressures, an airline that was reluctant to make even the smallest of purchases: placards or stickers for its narrowbody fleet to remind passengers and staff of distancing and hygiene measures.
The majority of the work Diehl is now focusing on are innovations for the pre-COVID-19-vaccine world, trying to help to regain trust in air travel. But these measures will also be useful post-vaccine, as passengers' desire for clean environments is unlikely to simply disappear once a vaccine is manufactured and widely distributed.
Much of this work revolves around Diehl's core experience in monuments, especially lavatories.
"Independent of vaccines, touchless technologies do have a demand on the market. Everybody got used to this a decade ago on the ground. We're used to it. In the lavatory, in the bathroom, why do you have to touch the water faucet?" Sachs asks. "That's why we started with the lavatory, because it's the most frequently touched monument in an aircraft. Touchless doors, touchless lock, touchless water faucet, touchless seat, automatic seat and lid, touchless waste flap, soap dispenser, disinfectant dispenser…"
Fundamentally, Diehl steered away from the early physical barrier or shield ideas proposed in the initial months of the COVID-19 epidemic. "We always distanced ourselves from any of the 'social separator' solutions," Sachs explains. "Early on, we realized that from an evacuation certification perspective these solutions do not make any sense. On top of that, looking at the psychology of a passenger in a really limited space, now limiting the space on top of that is definitely not the solution that anybody will really pay for."
Some notable designers and interiors stakeholders disagree. The jury is still out, it would seem, on whether a concept that is easily mentally translated from other contexts — plexiglass shields in shops, taxis and so on — will prove too complex in an airliner.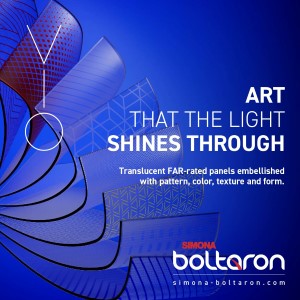 Diehl is nonetheless pushing forward on other projects. And partnership work is a critical aspect of its COVID-19 strategy. Sachs cites examples like Hamburg's ZAL TechCenter – focusing on co-creation and innovation – as the way the industry can emerge stronger from the crisis.
In terms of this kind of collaboration, Sachs says, "we have learned within the last three to four years how to make it better. These days, the need to have the utmost [efficiency in the] innovation process has become predominant and paramount to everybody."
This partnership extends not just to working more closely with Diehl's customers and fellow suppliers, but to cooperating for public funding for research projects, including via the BMWI, Germany's federal ministry of economics and energy, which operates initiatives like the federal aviation research program, LuFo (PDF).
"We have really started to stick together — and agree how we can save money, because money is no longer available — and how we can speed up to bring our common customers, airlines, and their customer base, the passengers, back in the air," Sachs concludes. "I feel we can learn a lot in the next two to three years."
Diehl provided overnight accommodation for RGN's journalist in Schwäbisch Hall during a physically distanced site visit to enable this interview, in full compliance with all local hygiene and public health restrictions.
Related Articles: