If live music at airports is one of the travel pleasures you have been missing, then the 19 August virtual concert that will be hosted by 13 US airports may be just the ticket.
Billed as a way to celebrate live music "at a safe distance," the JetStream Summer Fest is a free, multi-hour livestreamed event on Facebook Live featuring local musicians chosen by airports in each of the participating cities.
"We're trying to do what we can to break up the long stream of bad news and help musicians and creative folks," said Michael Pennock, the music coordinator at Austin-Bergstrom International Airport (AUS).
Before the pandemic, AUS was hosting 31 live music events in seven airport venues. "Musicians were the first to love their work and will like be the last to start working again," said Pennock.
AUS, which orchestrated a similar and very successful multi-airport event earlier in the shutdown, will kick off the JetStream Summer Fest at 5 p.m. CST on Wednesday (19 Aug) with a set by a local musician. After that, there will be performances lasting about 15 minutes each from a dozen other airports.
Each song in the tightly edited sets has been cleared for broadcast on Facebook, said Pennock, and each airport will be streaming the show on their respective Facebook Live pages.
After that, the entire concert will remain available for viewing online anytime.
Most airports participating in the festival have had to cancel their own regular season of in-terminal performances. A few airports, including AUS, are just beginning to bring a few in-terminal performances back.
And some, including Orange County's John Wayne Airport and Seattle-Tacoma International Airport (SEA) have been producing their own virtual livestreams of local musicians that normally perform inside the terminal.
But as airports everywhere continue to experience a serious dip in passenger traffic, the nationwide JetStream Summer Fest event "is a great opportunity to support local artists across the country that are struggling during the pandemic with very few opportunities to perform", said Perry Cooper, spokesman for Seattle-Tacoma International Airport.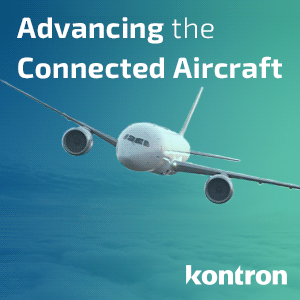 As the pandemic drags on, collaborative events such as the Jetstream Summer Fest also offer a low-cost way for airports to promote their communities and stay in touch in local audiences and potential future visitors.
"We love being able to support our arts and culture community in Pittsburgh, and it's important to us to bring them into the airport to enrich the passenger experience," said Rachel Saul Rearick, arts & culture manager for Pittsburgh International Airport, "Since we can't do that right now, this is the next best thing,"
Below is the full rundown of the JetStream Summer Fest scheduled for Wednesday, 19 August starting at 5 p.m. CST and running for about three hours.
In addition to the great local acts these airports have booked, the concert ends with a set by Grammy-award-winning musician Kenny Loggins, who is a big fan of his local airport.
And keep in mind, while most airports are paying their featured musicians a fee, as they would for their live performances in the terminals, viewers are welcome (and encouraged) to add tips for the musicians through a virtual tip jar.
Jackie Venson – Austin-Bergstrom International Airport (AUS)
Kendal Conrad – Lehigh Valley International Airport (ABE)
Ayana Sade – Pittsburgh International Airport (PIT)
Chuck Courtenay – Savannah/Hilton Head International Airport (SAV)
Destiny L. & Taifa – Cincinnati/Northern Kentucky International Airport (CVG)
Bashiri Asad – Indianapolis International Airport (IND)
Monte Skelton – Evansville Regional Airport (EVV)
Lucy Michelle – Minneapolis-Saint Paul International Airport (MSP)
Ribo Ruckus – El Paso International Airport (ELP)
Jason Feddy – John Wayne Airport (SNA)
Hilo Hi-Flyers – Long Beach Airport (LGB)
Champagne Sunday – Seattle-Tacoma International Airport (SEA)
Kenny Loggins – Santa Barbara Airport (SBA)
Related Articles:
Featured image credited to JWAlive Musicians