From the Shinkansen in Japan to the TGV in France, the arrival of high-speed rail systems change the way our towns and cities evolve, serving as much more than just a transportation network. As high-speed rail becomes increasingly popular, what can airports learn and adapt from the way modern HSR stations are designed and operate?
Japan's station hub-clustering concept
Across Japan, you'll find high-speed rail stations that serve a variety of purposes in addition to just the obvious, depending on their location and the characteristics of the areas they serve.
Take Takasaki, for example, at the northwest edge of the Kanto plain, where the Joetsu and Hokuriku Shinkansen split off from each other to head towards Nagano and Niigata, and where several conventional rail lines also converge. The station serves as the anchor to a large cluster of shopping malls, stores, hotels and other services within the sprawling extended Tokyo metropolis. Partly, that's serving commuters, but it's beyond that — people head down to the station for necessities.
At the other end of the spectrum are more remote stations like Hachinohe or Maibara, around which new districts have popped up, offering a variety of services from rental cars for regional access to reasonably priced hotels, regional tourist information and services, and more.
Some of these cluster businesses are run by the railway companies themselves, in something of an extension of rail's early arrival in Japan, where railway companies ribbon-developed their own towns along the lines they built. But others arrive symbiotically and independently as infrastructure arrives too.
For airports, what clustering makes the most sense? At major hubs, this may be minimal because of almost round-the-clock demand, but at airports in decline or those with more land than is needed in near-term forecasts, how can the existing infrastructure be leveraged for benefits that are beyond a strict aviation application?
France and Germany's multimodal integration
Transport planners call getting to and from stations "multimodal integration". The theory is that as more people take the train the easier it is to get to.
While in theory this might sound easier for HSR than for aviation — given that airports tend not to be in the middle of cities, where existing transportation networks are — there are a number of examples of outer-city stations that are well integrated.
Airports don't have to look too far here: an excellent example can be found at Frankfurt, where the airport's regional S-bahn commuter rail lines and long-distance HSR trains are integrated into the airport complex, just a short walk away from the current terminals. If you live closer to the airport than the centre of town, you may well end up changing there rather than in Frankfurt proper.
This is, unfortunately, rare in the airport context, with many airports at the end of a dedicated service or on a non-through-running spur of an existing line. How can we develop these services further?
Local design flavor in Malaysia and Japan
New high-speed rail stations in several countries are leaning heavily towards designs that are symbolic of where they stand.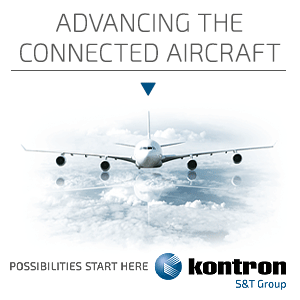 Look at the seven Malaysian stations of the under-construction Kuala Lumpur-Singapore HSR system, which take inspiration from local architecture, history and culture.
While older Japanese Shinkansen stations can feel very feature-over-form, newer ones are focussing on inspiring architecture with local flavor. Shin-Hakodate-Hokuto, the current northern terminus of the Hokkaido Shinkansen, has support pillars shaped to recall local poplar trees.
In Kanazawa, the current western terminus of the Hokuriku Shinkansen, meanwhile, the main east entrance's Tsuzumi Gate evokes Japanese shrine and temple architecture and the construction of the tsuzumi drum.
How can airport architecture and design also give strong local flavor to its terminals and buildings?
Splurge-worthy bars and restaurants from London and Paris
On the other end of the retail spectrum are incredible treat-yourself spots like the St Pancras Brasserie and Champagne Bar at St Pancras — Europe's longest Champagne bar, indeed — and the famous Le Train Bleu at Paris' Gare de Lyon.
Yes, the prices are a bit eye-watering, but the point is that these are places that travelers willingly seek out, where history and culture combine, and where people are only too happy to spend up to make memories. What's the airport equivalent?
Japan's convenience stores — and local food courts
Airports are renowned for overpriced food and beverage options — and, in some countries, high-speed rail stations are no different. Realistically, both are expensive to build, maintain and operate, so shop rents are at a premium and thus so are the products they sell.
But a counterexample comes from Japan, where convenience stores like 7-Eleven, Lawson and Family Mart operate within stations, providing a selected range of reasonably priced food, beverages and everyday travel necessities. Japan's JR East railway company even operates its own brand of convenience store, NewDays, in many stations.
Local food courts in newer Japanese Shinkansen stations also provide passengers with the opportunity to sample local delicacies, not just to buy to take away but to enjoy as a meal if you have (or have chosen) a long connection. A personal favorite, for example, are the freshly caught scallops in their own shells grilled in front of you in the tiny restaurant at Shin-Aomori station, in the far north of Japan's main island of Honshu.
What if airports, especially hub connections, really doubled down on having great, local food available in the flight connections area — food that made people want to return?
Related Articles: