A thirty-five euro economy ticket and intercontinental first class may have seemingly little in common. They are straddling the fare spectrum. But that is the point for the Lufthansa Group: to use a range of products to segment customers, attract more and move them up-market.
"We do not sell tickets in Europe for 35 euros one-way for simply profitability reasons," said Chief Commercial Officer – Network Airlines Harry Hohmeister at a company presentation. "The idea is to have a push effect, to upgrade through the lifetime cycle."
Lufthansa's low-entry fares are more than simply a strategy like basic economy to have a low-fare match for low-cost carrier (LCC) pricing. Low fares and other products keep the passenger within the Lufthansa Group, which gains when the passenger is traveling on a more profitable ticket. Of course, not every passenger returns or moves up-market. But incentivizing them to do so is paying off.
The Lufthansa Group considers premium economy to be its "most productive cabin" since it generates 6% more revenue per square metre than business class, and 33% more than economy. Further is the unstated benefit that premium economy costs less to offer than business class. From 2021, Swiss will retrofit premium economy to Boeing 777-300ERs and Airbus A340s, joining the existing seats on Lufthansa and Austrian.
In a familiar story to other airlines, Lufthansa was initially concerned that premium economy would cannibalize business class. "We very much had the fear at the very beginning that it is a downgrading segment," Hohmeister said.
But besides revenue, Lufthansa found additional benefits: "It is a brand pull, loyalty pull, it was so strong that this whole thing was an upgrading story. Pulling from economy class to premium economy, this is a money generating machine."
Hohmeister also considers first class to have a pull effect. Almost half of the revenue of top-tier frequent flyers on Swiss is spent in first class. On Lufthansa it is 25%, with Frankfurt seeing a higher share than Munich.
Evaluating first class based on paid load factor is insufficient, Hohmeister argued. Without first class, the group may lose passengers who are overall high-spenders in other cabins. "Shall I lose the loyalty of these customers?" Hohmeister asked. "First class has a huge pull there, which cannot be calculated by a simple stupid seat allocation calculation."
It is the same for those thirty-five euro fares: without them, the Lufthansa Group is turning passengers away. Yet this product and fare diversity in recent years is hardly the start of what is to come as the Lufthansa Group seeks more direct distribution and dynamic pricing to create tailored offerings.
"We even have to do more in terms of customer segmentation management to help people jump over the fence to the next class," Hohmeister said.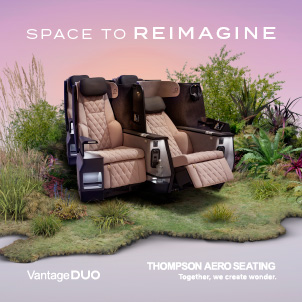 Even in the same cabin, one product is not all things to all passengers. That saw the group re-evaluate a small but symbolic representation: the onboard sandwich.
"When we ask the customer, 'How do you find your nice economy class sandwich?' there were very few smileys on that," Hohmeister said. "So why shouldn't we leave the customer more freedom to choose what they really want to have, and then they have to pay a little bit for that?"
The group used Swiss' Geneva base to replace the complimentary short-haul sandwich with a wider but chargeable selection. A high take-up rate makes Hohmeister deem it a success, but he declines to say if buy-on -board will extend to other bases. "We can reflect through this," he said of the Geneva example.
One conclusion is clear: passengers favor local items, like a Swiss cheese plate. "This shows that of course we are living in a global industry but the heart and soul is very much with the national print we have in Europe."
Related Articles: