Traveling to the largest aircraft interiors show in the world by train feels a little sacrilegious, but I have found over the years that it is the most efficient and pleasant trip to Hamburg. DSB (Danske Statsbaner), the Danish national rail company, offers a DSB 1' first class cabin that is a pleasure.
But first, why not fly? The answer to that question reveals the challenges of regional airline operations in Europe. Because there is such an expansive rail network, getting there by train can sometimes be faster and more comfortable than taking a plane.
For example, I live within an hour's drive of my home airport of Billund in Denmark. Though that airport is extremely efficient and automated, I still have to arrive at least 45 minutes prior to departure, preferably an hour. Now add a 45-minute flight to Copenhagen Airport (CPH) – that's my best option – and a wait for the next leg, which can take anywhere from one to four hours. After a one-hour flight, I still face a 40-minute cab ride from Hamburg Airport to my hotel. Under this scenario, I've travelled anywhere from four to eight hours. I'm stressed, cramped and running with my luggage through the air travel treadmill.
Now, compare that experience to driving 20 minutes from my home to the rail station in Horsens, Denmark, and arriving 15 minutes before my train. I can even pick up a quick complimentary coffee at the 7/11 at my rail station prior to departure. The train takes me directly to Hamburg Central Station in four hours. A quick 15-minute walk, or 20-minute cab ride deposits me at my hotel (depending on where I'm staying). And so, it makes little sense to put myself through the hassle of flying on this route.
This calculation doesn't even consider airfare versus rail fare, but let's look at that. The cheapest economy class ticket to Hamburg through CPH might come in at around the same price as the standard first class DSB 1' ticket to Hamburg – about 100 Euros or 800 DKK. Depending on the schedule, the DSB 1' ticket can be cheaper, and it's definitely cheaper to travel in the standard cabin, which is still very comfortable.
On DSB 1' there is a high likelihood that I'll have a single comfy chair all to myself by the window with a good-sized work table. I have free high-speed Wi-Fi if I want it, but I can also use my unlimited data plan on my mobile tablet and phone and I have access to power.
There are free beverages (still and sparkling water, standard coffee, cappuccino, assorted teas), and even a few hyggelig chocolates, licorice and small pastries for a portion of the trip. Outbound, the Danish operator clears out food and beverage at the border, and on the return it has nothing available until you cross the border.
I usually grab one or two of the complimentary water bottles, and buy a little comfort bag of mixed nuts and a Ritter bar for the German portion of the trip, when DSB 1' service is cleared out. And these snacks often serve as "emergency energy" at my hotel room because I've had my fill of free Nestlé cappuccinos by the time we cross the border.
Often, I'm in the Stillezone (silent) cabin, though you don't get to pre-select that cabin when booking trips to Germany. You get seated in Stillezone, if available, when you pay to reserve a seat. That costs about 4 Euros, so I always do that. Another plus in the Stillezone is that you usually have singles or couples who are more into reading than talking to each other, so there's no disruption or noise and no pressure to make friendly chit-chat.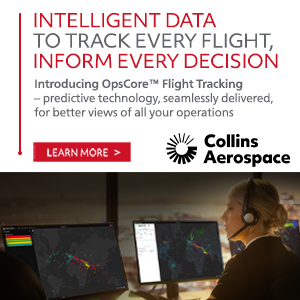 This year, on the return, I learned that I can also access the first class DB (Deutsche Bahn) Lounge at Hamburg Hbf, when traveling with a DSB 1' ticket. I can sit comfortably, enjoy beverages and snacks, and go down to my train's platform just in time.
Pro-tip: Returning to Denmark can feel like a very long ride before crossing the border because the service bars are empty on the DB portion of the trip. Bring a goody bag and beverage with you from Hamburg Hbf. After the border control stop (you don't get out, the police come in) the cabin attendants bring out the goodies and you're all set the rest of the way.
For Europe's airlines to overcome the challenges of rail, they would need to expand convenient network services between regional airports and stop pushing planes through hubs. Europe's low-cost giants do better with point-to-point service, but they can't be everywhere.
I do love to fly, but I also really enjoy a good rail journey. DSB offers convenience, comfort, good value, and is a more environmentally-friendly choice.
Related Articles