Making sense of the dueling twenty-year market demand forecasts between airframers is a mix of art and science, as Airbus, Boeing, and Embraer in particular predict — and indeed, with these forecasts and the strategies they execute based on them, shape — different futures.
This year the analysis is even more complicated owing to the lack of apples-to-apples comparisons with previous years for a number of reasons: Airbus' integration of the A220 at the bottom end of its forecasts; Airbus' removal of the X-Large category at the top of its forecasts following the sunsetting of the A380 program; and Boeing and Embraer's proposed integration, where the two airframers are officially still putting out separate statistics with markedly different headline numbers.
To get a notional monthly run rate for the forecast, let's assume a 50% split between the duopoly, divided by 20 years and then 12 months. The formula of ((total/2)/20)/12 gives us a run rate of 0.21%.
Airbus hasn't officially updated its market forecasts for 2019, but chief commercial officer Christian Scherer revealed a few high-level numbers at a pre-briefing before the Paris Air Show.
"Our global market forecast sees over the next 20 years a little bit more than 37,000 commercial aircraft delivered into this market, of which about 28,500 are single-aisle. The medium category we see about 5,500, and in the larger category about 3,300 aircraft," Scherer said.
Airbus' "small" single-aisle segment on Scherer's slides were split into the A220, né Bombardier C Series, and the "A320 family", which used an A320neo as illustration.
Separated from the "A320 family" on the "medium" slide was the A321neo — interestingly using the livery of the A321LR neo variant, but with the A321neo label — and the A330neo. (This slide was prior to the launch of the A321XLR at Le Bourget.)
"Large", following the demise of the A380 program, comprises the A350 family, with both the -900 and -1000 shown on Scherer's slides. Last year, 1,360 aircraft were in Airbus' X-Large category, now folded into "Large".
Boeing's published 2019 market forecast, meanwhile, forecasts a market some fifteen percent larger: a total of just over 44,000 aircraft. It splits the market into four categories:
90 seats and below, for which Boeing forecasts 2,240 aircraft
90 seats and above: 32,420 aircraft
Widebody: 8,340 aircraft
Freighter widebody: 1,040 aircraft
Embraer, for its part, forecasts 10,550 aircraft in its sub-150-passenger market segment, markedly more than Boeing in this space, as Boeing's commercial airplanes vice president of marketing Randy Tinseth elaborated after unveiling Boeing's forecast numbers. (For comparison, in its last commercial market forecast in 2017, Bombardier forecast 6,800 "small single aisle aircraft" plus 5,750 "large regional aircraft".)
Comparing these numbers is complex given the overlaps between Airbus' "small" and "medium", Boeing's two narrowbody categories, and Embraer's 150-passenger ceiling. But followups at the Paris Air Show shed some further light on the matter.
Tinseth elaborated slightly on certain sub-markets and cross-markets in his Le Bourget briefing, suggesting a middle-of-the-market category comprising between 4,000 and 5,000 airplanes.
"Those airplanes would come from three different places," Tinseth explained. "They would come from upgauging out of the single-aisle market. They come from down-gauging in the twin-aisle market that we see today. And if you build an airplane right, and you truly optimize it for that marketplace, you'll actually stimulate that market."
That would roughly correspond to the "medium", AKA A321LR/XLR plus A330neo, category for Airbus, which seems to roughly agree on the size of the middle of the market.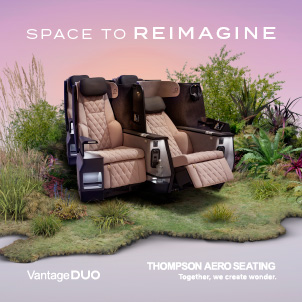 At the lower end of the scale, Tinseth admitted in response to a question about demand around the 100-passenger jet market from Runway Girl Network that, "101 and below… you know, we just don't tend to share that, so I thought I'd take a look at the MAX 7 and below." Boeing lists the MAX 7 in a two-class configuration as holding between 138-153 passengers, with a max-pax of 172.
For that segment, Tinseth said, "If you were to take the market from the MAX 7 and go down into the regional jet market, that's a significant market: it's about 5,000 airplanes over the next 20 years. That's a combination of the MAX 7, as well as C Series airplanes, as well as Embraer. It is a significant market. What makes the Embraer airplane work so well for us is that it complements our family in terms of size and capabilities. There's no overlap."
Crucially, the market strategies of the two primary airframers drive and are driven by these forecasts. Questions remain to be answered, though, as the sales activities of the programs now comprising Airbus Canada and Boeing Brasil – Commercial accelerate, as the amount of the lower-middle of the market the A321XLR can knock out becomes clear, and as Airbus and Boeing continue to price the A330neo and 787 aggressively to punch downwards from the upper-middle.
Related Articles: