Who doesn't love a surprise? Sure, there are bad surprises, like the time China Airlines surprised me by going on strike and canceling my flight. But there are definitely good ones, and thankfully this passenger experience falls into the latter.
It was an otherwise normal experience checking in at the Sky Priority counter in Seattle for a recent Delta Air Lines flight to Seoul, South Korea. My three checked bags were tagged and whisked away, and my Comfort+ ticket printed out. A visit to Delta's lounge in Terminal A yielded a nice breakfast. Delta is nothing if not consistent.
Yet while checking the message board at the gate, I noticed that my seat had been given away to someone on standby. I checked at the counter, and discovered I'd been upgraded to seat 1D, in Delta One. It turns out that the airline had oversold coach, and a few frequent fliers had become lucky winners. I was thrilled.
I settled into the seat, partook in a preflight orange juice, and the purser took my order for lunch. The flight, operated on a Boeing 767-300, took off 30 minutes late. The tardy departure was worrisome given I had a connection of 60 minutes in Seoul, but that was 12 hours from being your writer's problem.
The first of two meal services began not long after departure. I opted for the Korean service for lunch. A trio of appetizers was absolutely delicious, with the seasoned beef in pine nut sauce being the star of the show. The entree, bibimbap, was just so-so.
Dessert followed not long afterward, and after waffling on which one to choose, the crew gave me both the classic Delta ice cream sundae and a mango cake. The sundae took the win.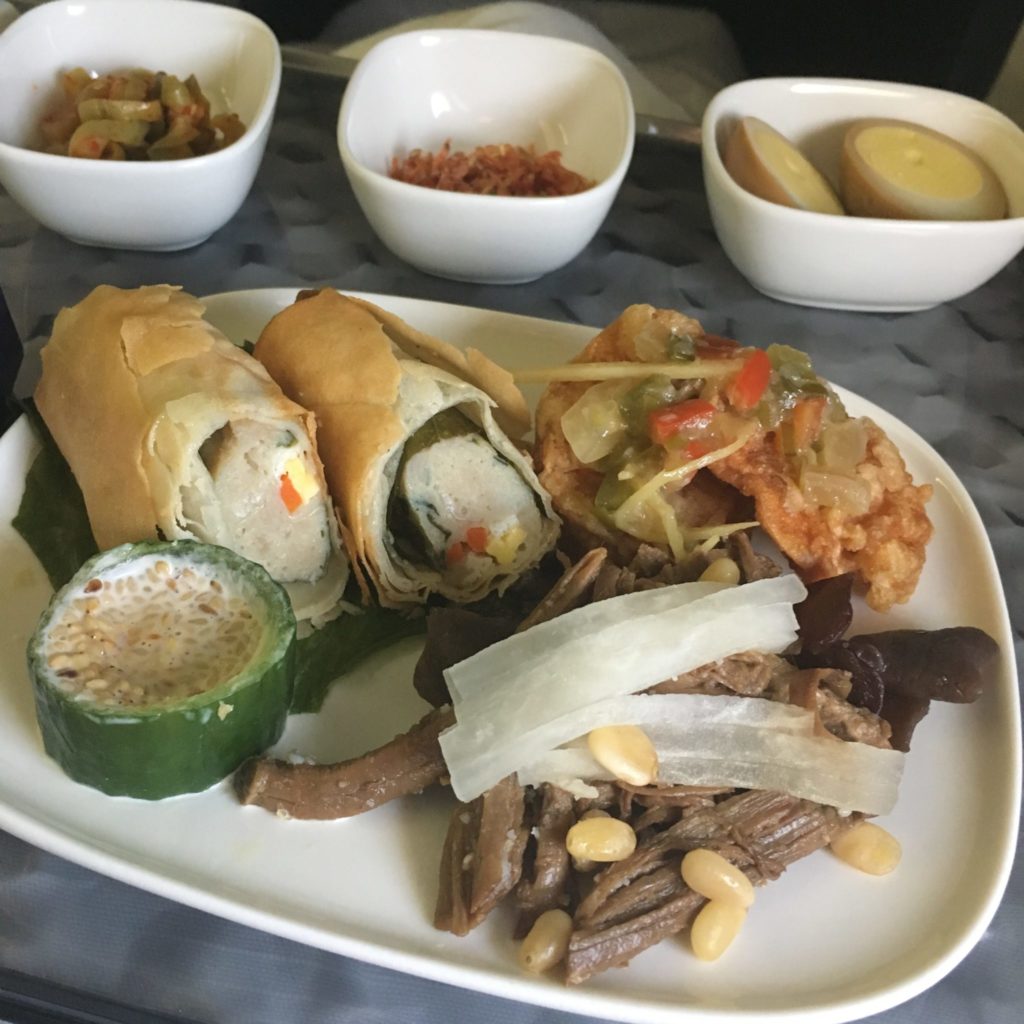 A jaunt through Delta's inflight entertainment proved worthwhile, as it almost always does. The airline delivers its 'Delta Studio' content via both seatback screen and a streaming app for passengers' own devices.
While the app offered more of the type of content I'm interested in watching, I confess I hate having to hold up my phone for two hours, and instead chose seatback IFE. The system was well-stocked and easy to use. I watched a few movies and a handful of TV shows. The only real drawback was the screen size, which on Delta's Boeing 767-300s are woefully small.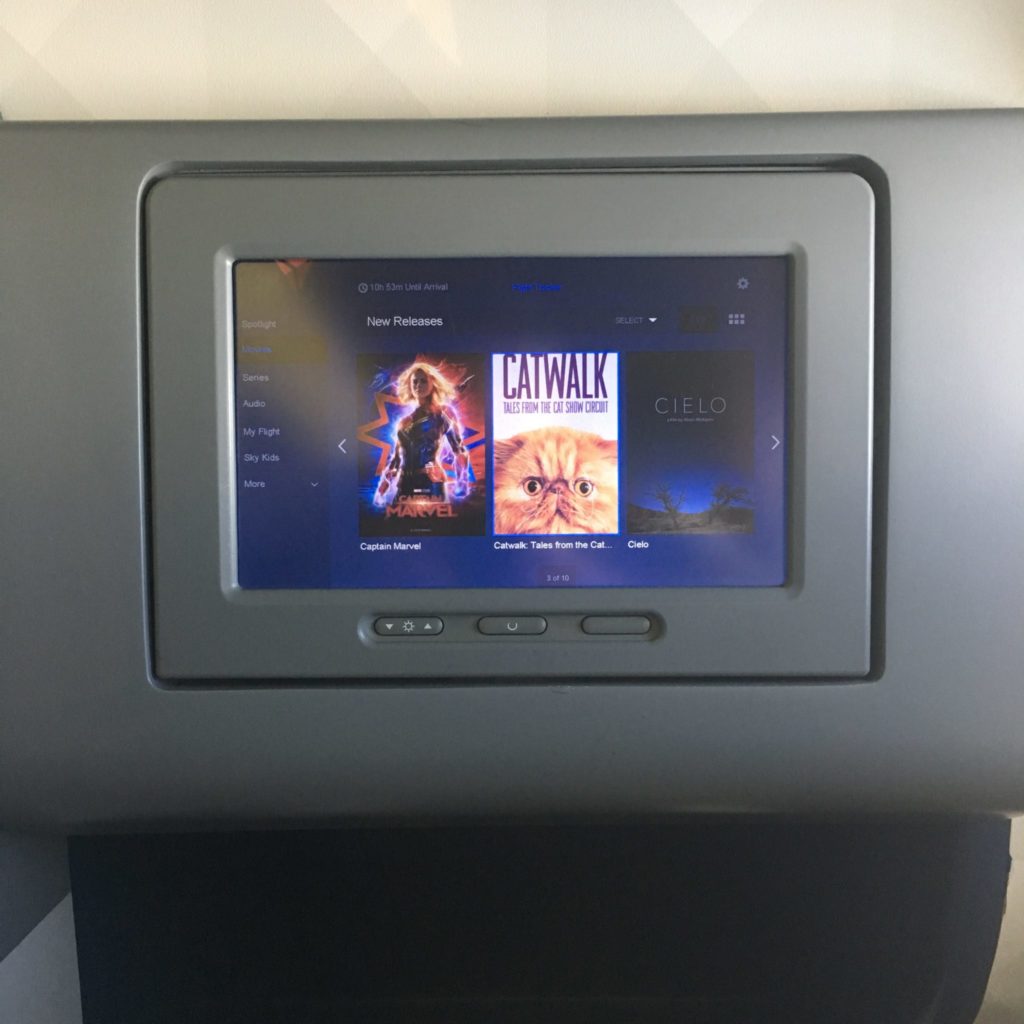 The seat itself is not Delta's latest and greatest. I really didn't count how many seats there were since I was in row one, but it was arranged in a 1-2-1 direct aisle access for all configuration. All seats face forward and alternate in a staggered fashion, with the footwell under the seat in front of you.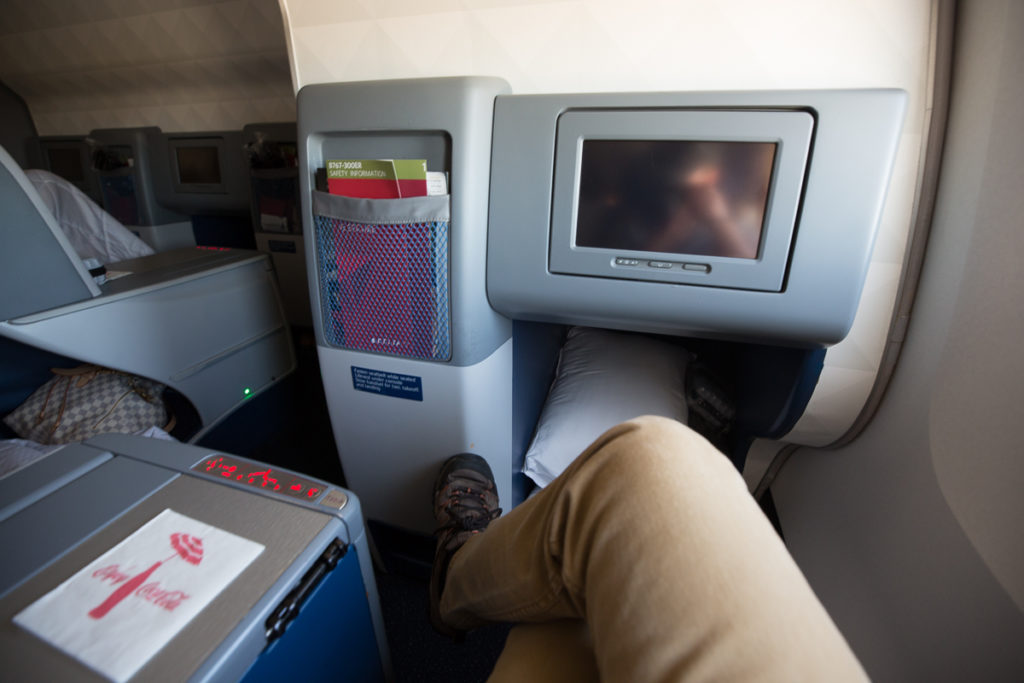 Installed nearly a decade ago, the seats show their age both in scuff marks and against Delta's own high hard product standards. The screens are small, and storage space poor. But the international power port and USB charger worked. The tray table was pleasantly clean, and the seat controls worked well albeit noisily.
The seat's best feature is that it lies flat, something I put to use a handful of times on the long flight. Combined with Delta's Westin Heavenly bedding, I slept a total of three hours.
Some find the seat tight and short, owing to the forward facing layout and tapered footwell, but I'm a side-sleeper and can't say I found it bothersome.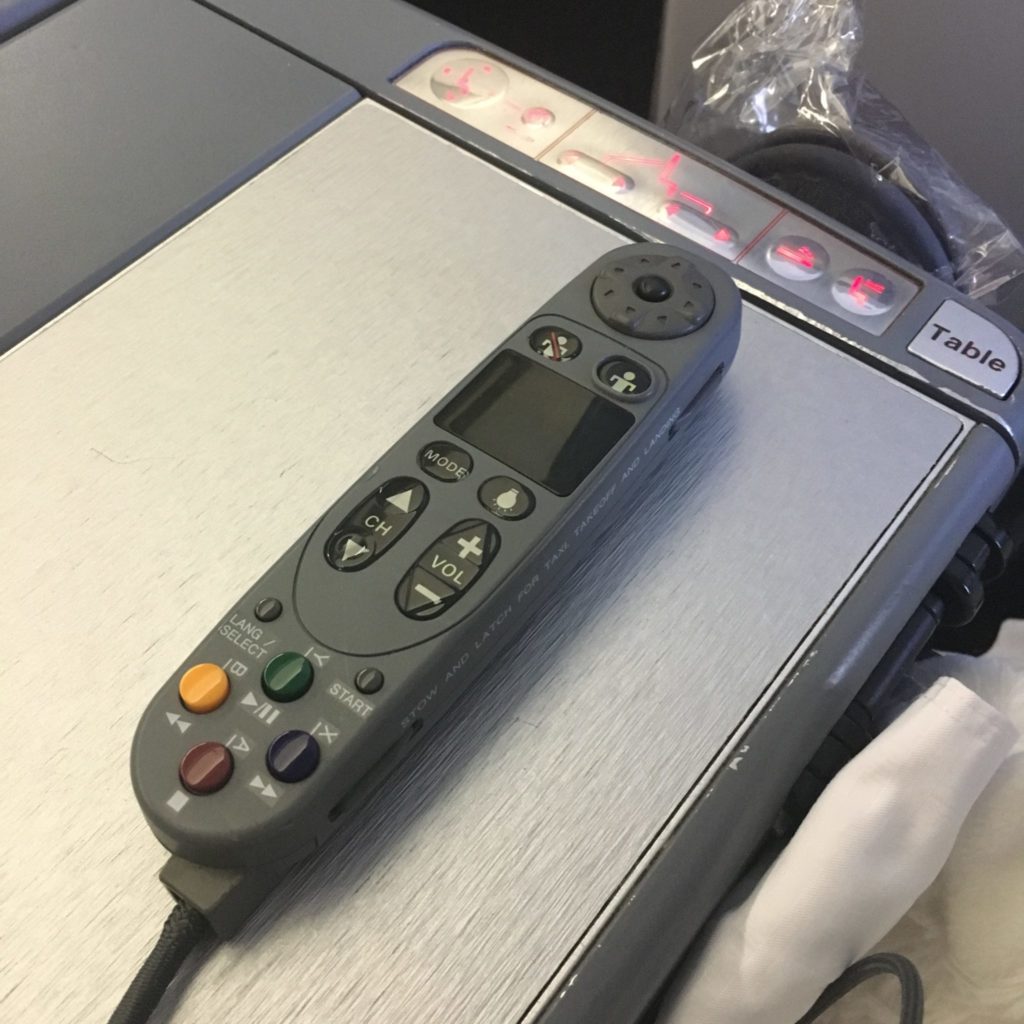 Wi-Fi was provided by Gogo, but per usual I passed up the obscene pricing that started at $8 for 30 minutes of browsing, and used the free messaging instead.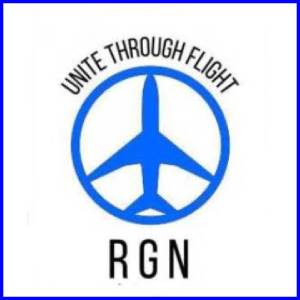 The second meal service began roughly an hour before landing. Looking for something light and easy, I chose the fresh fruit, granola, and yogurt. The granola was thoroughly bland and half of the fruit was still frozen. I should've chosen the quiche.
The real standout on this flight was the crew, which could not have been more on point. Friendly, available but not overbearing, they were an absolute delight. Plates were removed quickly, drinks refilled, and the gallery chat engaging. They even tracked down my connecting gate in Seoul before landing, and they might have passed me an extra bottle of bourbon in case it didn't pan out. Lucky for me, I didn't need it.
Overall, Delta's Boeing 767-300 isn't the cream of the crop in terms of hard product and hasn't been for several years now. Do I wish I'd [gotten even luckier and] been on the Airbus A330 or A350? Definitely. But a free upgrade is a free upgrade, folks. And I'll take a surprise bump up to an aging lie-flat with a stellar crew over economy class every time with a smile on my face and a song in my heart.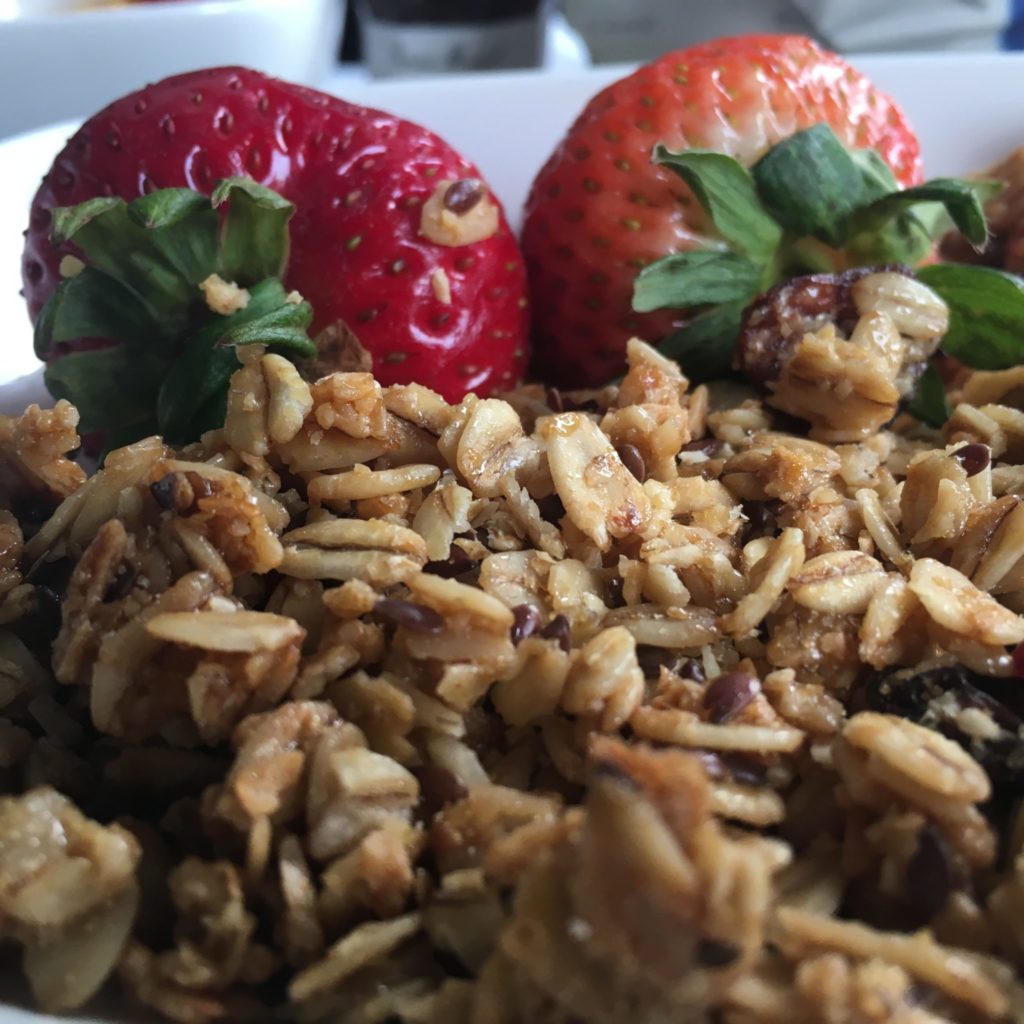 All images are credited to the author, Jeremy Dwyer-Lindgren
Related Articles: