EasyJet is in many ways the darling of the European low-cost carrier #PaxEx world: it's cheap and cheerful to Ryanair's cheap and nasty, has evolved its brand to offer a bit more of a premium-LCC feel for customers who want more than just low fares, and offers some interesting ancillaries including its easyJet Plus buy-your-way-in loyalty program, which have helped it to secure a fair amount of point-to-point business travel within Europe.
Indeed, its brand has been evolving too: from the big orange splat of its chunky logotype to the new angular accent typeface and the angular livery that I call "Facets of Luton", with apologies to Etihad's Facets of Abu Dhabi branding. And on board, new Recaro SL3510 slimlines have now been rolling out for two years.
These seats may look like black-and-orange ironing boards, but given my experience on recent easyJet flights they were hugely more comfortable than the previous generation of seats in nearly every way, from knee space to back support, hip space to table, armrest to stowage. Indeed, even at the same 29" pitch, the new Recaros allow easyJet's PaxEx to go from knee-crunchingly awful to quite adequate.
I'm on record as being willing to pay actual cash money for slimline seats over older models that don't get out of the way of my knees if airlines are going to insist on pitching their aircraft at 30" and below, and these three flights — from my home airport of Lyon to Rome on the new seats and a return flight to and from Gatwick on the old — absolutely confirmed that opinion.
The rest of the passenger experience was generally fine, with all three flights operated by easyJet Europe, the Austrian subsidiary established by the UK parent carrier after the 2016 Brexit vote, using the easyJet Europe flight numbers and callsigns.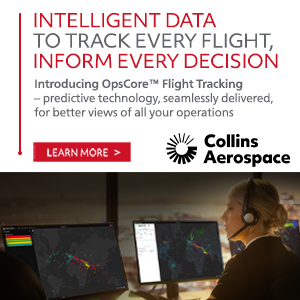 (I discovered that easyJet Europe has created a weird #PaxEx quirk: easyJet has always used its three-character ICAO code EZY on reservations instead of the two-character IATA code U2. It's the same with easyJet Europe as EJU and EC, which as it turns out is the old code for the British Airways OpenSkies Paris operation. But searching for my flight number on Lyon airport's website to add to my parking reservation in the event of delays I discovered that the airport doesn't list ICAO codes, only IATA, which easyJet hadn't quoted. Sometimes the smallest details can create a head-scratching passenger experience moment — how do normal travellers find out that information?)
The onboard sales options on easyJet were decent, but while I'd've bought a little Aperol Spritz on both evening flights where I wasn't driving afterwards (because I enjoy a spritz and because it's a very fun on-brand orange) they'd run out both times and nothing else from the bar sounded half as interesting.
And I must say that the Lyon Airport low-cost carrier terminal easyJet chooses to use — really, a shed — is a real turnoff. It's not just the extra underground hike out there, it's the understaffed ex-Schengen passport control, the lack of retail, and the thoroughly distasteful fact that only passengers with Speedy Boarding are allowed chairs in the gate area.
Everyone else is subject to perching posts that are totally unnecessary, and of course entirely unsuited to many passengers. By contrast, Vueling operates from terminal 2 at Lyon, and the gate areas are normal airport gates. There's no real lack of space in the LCC shed — it's not like there is a wealth of space being used for nice cafés or anything else — so this just feels like being mean to look like you're being cheap.
But the real problem for easyJet is on board, where the contrast between the new and old seats was pointed. It was especially so when, on my return from Rome, I had the opportunity to compare the newest easyJet Recaro SL3510 with a previous generation of Recaro slimline on Vueling. The space the new Recaros generate at a similar seat pitch was noticeable, although both were far superior to the old easyJet seat.
And that's the thought-provoking part for me and the problematic part for easyJet: if easyJet could guarantee I'd get its latest seat when I bought a ticket I'd be more happy to book them. But it's been over two years since the airline started taking delivery of aircraft with SL3510 seats on board, and to have two out of three flights using the old product was a disappointment. As it is, until all those old seats are gone, I'll be booking away from easyJet where I can.
Related Articles: