Innovation in aviation can come from the most unusual sparks of imagination, and HAECO Cabin Solutions staff engineer Meredith Frazier, who demonstrated new concepts including the interiors manufacturer's eyecatching transformable bar-galley monument at the Aircraft Interiors Expo, says that's a frequent occurrence in her work.
"One of the products we took to AIX this year was born out of a discussion with a couple of coworkers that a 'normal' depth doghouse", the storage area for crew emergency equipment behind a last row of seats, "may look odd in the context of the booth. After an afternoon with a lot of masking tape, we now have a patent pending design," Frazier tells Runway Girl Network.
With eight years experience in aviation since starting as a design engineer in a monument-focussed group at HAECO, Frazier is a keen observer — and participant — in how designs and manufacturing techniques evolve.
"One of the great things about being a staff engineer," Frazier says, "is that every day is a little bit different. I'm involved in the qualification of new materials for monuments, continuous improvement projects, reviewing drawing packages for various programs, mentoring newer engineers, assisting sales, quotes, and answering customer care questions."
"Additionally," Frasier explains, "since I'm training to be an Organization Designation Authorization Unit Member for Interior Cabin Safety and Mechanical Systems, I review reports and drawings for certification compliance and witness testing at both our facility in North Carolina and at various MRO facilities around the world. This also allows me to provide technical support to engineers in support of integration programs."
"Each day provides different challenges," she quips, "and new ways to go to meetings."
At HAECO, Frazier considers one of the perks of the job to be the ability to take part in a wide variety of the different parts of the design and build process for projects: designing using CAD, troubleshooting the build as part of a shop team, researching structures for monument locations, witnessing technical testing, leading programs as a project engineer, and mentoring new engineers and interns.
Originally from Montana, Frazier arrived at the then-Timco Aerosystems in 2011 after an unusual path into aviation that included working for a subcontractor for Sikorsky helicopters. After having an inspirational woman physics teacher in an advanced class that was 50:50 in terms of gender — "I know now that how rare that is," she says — and taking a girls' STEM class at a college she calls "Montana local" half an hour away from her school, Frazier started at Montana State University as an architecture major.
"After my first semester I realized that I wanted more technical classes and that architecture was going to have much more art," Frazier explains. "This is when I realized engineering should be a better fit, but which one? I literally opened the course catalog — a paper course catalog at the time — and read through all the different class requirements. Electrical… mmm no. Civil… I didn't want to take surveying. Industrial… not enough math. Mechanical… I can take all of those. In hindsight engineering has always interested me. I just didn't know what engineering meant."
Clearly, she does now. But she's equally clear that there are, or should be, no prescribed paths for women who want to work in STEM.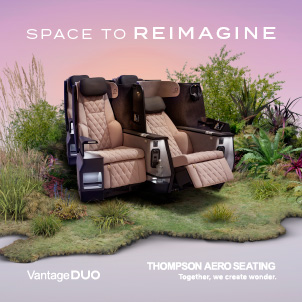 "I did not walk the stereotypical 'women engineer' path from advanced math in grade school, where there should be a cute anecdote about me taking apart the toaster," Frazier says, "to complex physics in high school, where of course I led an all-girls science something, and into engineering in college, where I discovered some new polymer. I barely did any of that. But I think my path is a lot more indicative of what women in engineering should be."
Indeed, concludes Frazier, "Men don't have to be a rockstar prodigy at a young age to be a good engineer, but it seems that most articles encouraging girls in STEM only show the super, amazing, extraordinary — and that discourages girls when they don't feel they can live up that."
"We need good role models," Frazier says, cracking an aside joke about stepping off her societal conditioning soap box. "I just wish they were sometimes a little more indicative of the majority."
Related Articles: