The FAA has granted Supplemental Type Certificate (STC) Amendment to Avionica for its satLINK MAX Iridium SATCOM system on Boeing 777 model aircraft.
The STC was granted in conjunction with an STC validation from the Hong Kong Civil Aviation Department (HKCAD). This amendment and validation enables the fleet-wide installation of satLINK MAX on Cathay Pacific's fleet of Boeing 777s.
The STC was amended to include Air Traffic Service (ATS) voice functionality using the Iridium Satellite Constellation for global coverage.
"We are working with Cathay Pacific to upgrade their communications systems with satLINK MAX," said Avionica Chief Operating Officer Anthony Rios. "The addition of ATS voice was very important to Cathay Pacific, and will open the door to other upgrade opportunities."
Avionica's satLINK MAX Iridium SATCOM is lightweight and features easy installation, resulting in minimal aircraft time on ground. It complies with the next-generation of Iridium SATCOM and can successfully transfer current Avionica satLINK content to a new aircraft without wiring modification.
Industry flight tracking recommendations call for position reporting every 15 minutes in normal operations. In abnormal operations, ICAO's Global Aeronautical Distress Safety System (GADSS) recommends reports every minute for Autonomous Distress Tracking (ADT). Existing HF Data link (HFDL) systems, which are prevalent on commercial aircraft, are unable to meet the GADSS recommendation.
"satLINK MAX worked as advertised on the first power up," said Simone Drakes, Avionica VP of Engineering. "As part of our subsequent installations for Cathay Pacific, we will provision for our soon-to-be-certified aviONS Onboard Network Server, which will host operator defined applications, ARINC 615A data loading and cabin wireless connectivity, and a cross-connect with SATCOM for internet access in flight."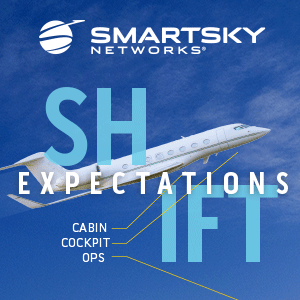 About Avionica
Avionica is a world leader in innovative, miniaturized aircraft data collection and wireless data transmission systems*. They have delivered more than 8,000 Quick Access Recorder (QAR) systems around the world with Supplemental Type Certification on more than 300 aircraft models including air transport and business aviation aircrafts.
Headquartered in Miami for 25 years, Avionica is the world's leading aircraft data collection and data transmission manufacturer, designing and producing innovative, safety-qualified, state of the art solutions that are revolutionizing air transportation.
*Avionica's wireless data collection system measures 99.5% smaller than comparable wireless Quick Access Recorder (QAR) systems while weighing 97% less. The size feature makes the miniQAR compatible with any rotary and fixed-wing airframe in operation today.