On the banks of a small lake in a tiny Finnish village sits the glass factory where every single one of Finnair's signature Ultima Thule glasses is handmade by teams of expert craftsmen and craftswomen. The glasses are almost synonymous — and synchronous — with Finnair's arrival as a force on the modern airline world, designed by the renowned designer Tapio Wirkkala a year before Finnair's first longhaul flights to New York in 1969, and eagerly brought on board by Finnair as a key part of its passenger experience.
Icy, natural, luminous, weird, wonderful, whimsical: these are the qualities of one of aviation's longest lasting passenger experience icons, alongside contemporary design classics like Singapore Airlines' Pierre Balmain sarong kebaya or the Boeing 747.
Fifty years later, Iittala's factory is still producing these eye-catching glasses, and Finnair is still serving Champagne (and other cold beverages) from them. Artisan craftsmen and craftswomen, working in teams of three, pull the molten glass from the furnace, blow it into the molds, hot-cut and polish it before sorting, checking and finally packing them on their way.
From an airline perspective, these glasses are not just a symbol of Nordicism: they're also highly practical thanks to their stemless nature, relative robustness and three-footed design, saving space, weight and replacement costs as a result.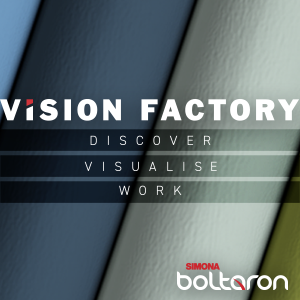 But how did they come about? RGN travelled to Iittala in deepest winter to find out.
"The legend is that Ultima Thule is a remote snow and ice-covered island in Wirkkala's native Finland, where the sun never sets. In Ultima Thule, Wirkkala wanted to capture a slice of the unique Nordic nature, and he worked for hundreds of hours at the factory together with Iittala's glass blowers and glass experts," Iittala global PR and communications manager Lotta Hurttila tells Runway Girl Network.
"A surface that imitated melting ice had been created at the Iittala factory by burning a wooden mold with molten glass. Wirkkala embodied the structure with graphite molds, carved by Wirkkala himself, intto which the glass was blown," Hurttila says. "What resulted was Ultima Thule, a ground-breaking glassware series with a distinctly Arctic feel. Today, the iconic Ultima Thule has been a pillar of Iittala for fifty years, with a collection that has widened from glassware to plates, serving items and interior objects in clear glass."
Aboard Finnair, Ultima Thule items originally included everything from carafes to caviar dishes via ice cube dishes — and of course drinking glasses.
As Finnair's inflight service has evolved from the golden age of jets, so its selection has largely evolved to three primary items: the tall thin Champagne glass, the shorter wider glass used for wine and water, and a small bowl used for nuts, mises en bouche, starters, and so on. They're popular enough that the inflight shopping catalogue even offers them for sale.
"In dining items for airline usage, important features are durability, stackability and easy storage and the sizes need to be fit to the measurements of for example the trays that are used as tables when serving food on a plane," Hurttila explains, with Ultima Thule's suitability including the fact that "none of the glasses have long and thin stems, which makes them steady. The base is supported by three peaks and the centre of mass is rather close to the bottom of the glass, which also increase the steadiness."
But it's not just the practicality of this fabulous design that makes it such a classic: it's the way it looks, and the way it catches the light. Finland is a country where the quality of light varies wildly between its white night summers and long dark winters, where the twilight is as fleeting as it is beautiful. Light, whether from the sun streaming through an aircraft window or from Finnair's well-designed inflight cabin mood lighting, catches the sparkle of these glasses perfectly, allowing passengers to raise a glass to this enduring design classic.
Finnair provided flights, and Iittala ground transportation, to enable this story.
Related Articles: