JetBlue Airways and Alaska Airlines have a lot more similarities than differences, but there are still a few key differentiators that separate the two from each other. I recently split a New York-Seattle roundtrip between a JetBlue Airways Airbus A321 and Alaska Airlines Boeing 737-900ER, both of which are each airline's transcontinental workhorse. On the New York to Seattle leg, I flew Alaska, opting for JetBlue on the return to New York.
Having recently matched my Delta Gold status to Alaska MVP Gold, I was excited at the prospect of potentially being upgraded to First Class, a perk that JetBlue does not offer with its Mosaic program. Unfortunately, I missed the upgrade by one and instead ended up in Alaska's relatively new Premium Class. Premium is Alaska's extra legroom economy product, including free alcoholic drinks that I would not be partaking in on this 7am flight.
The 35 inches of pitch felt extra roomy with Alaska's very slim Recaro seats, even more so since nobody else occupied my row. What is gained in pitch is lost in overall comfort, however, as the Recaro seats are just too slim for a six-hour flight across the country.
There is little padding on these seats, and I really started to feel it after a few hours. Seat width is the typical 17 inches on the 737, give or take, but I did not have a problem with living space in this empty row. A power outlet and USB port is available at every seat, graciously on the seatback facing passengers so they can actually find it.
Since this was an early morning flight, I decided to indulge in Alaska's buy-on-board menu for breakfast. While snacks are free of charge to all passengers, I opted for the more substantial $8.50 Sunrise Breakfast Sandwich, loaded with thick cut bacon, havarti cheese, honey butter and apricot preserves with pickled onions on the side.
Although this sounds like an odd combination for a breakfast sandwich, it was absolutely fantastic. I'd buy this sandwich for breakfast, lunch or even dinner. At 610 calories and 14g of saturated fat, though, it is not a very healthy choice. I even indulged in a few cups of coffee out of sure sleep deprivation, and was delighted to find that it actually wasn't that bad for a cup of airplane coffee.
The Alaska experience diverges significantly from JetBlue in the entertainment column, offering streaming video without any seatback screens save for the few Virgin America aircraft flying as Alaska before being retrofitted to Alaska's #PaxEx standards. Alaska has a vast content selection, with an extremely impressive offering of movies both old and new as well as many TV shows, though many of those TV shows offered only one or two episodes.
Unlike many airlines with Gogo's streaming video platform, Alaska has not baked media playback into its own app (which still isn't iPad ready), and passengers are required to have pre-downloaded the Gogo video app, something that may not be possible once already in the air.
Compression of the video files reduced audio quality quite a bit, a decent trade-off allowing Alaska to offer a lot of content. Unfortunately, Alaska did not opt for tablet holders in its relatively new seats, a baffling decision for an airline that markets its streaming entertainment so heavily. This is a big miss and requires passengers to take up valuable tray table real estate.
Alaska is way behind most other airlines in the US in rolling out high-speed Internet, and is only just beginning to install Gogo 2Ku satellite connectivity across its fleet, having recently completed an upgrade to Gogo's air-to-ground ATG-4 network. Alaska offers free messaging access, but prices for access to the full Internet ranged from $11 for 30 minutes up to $39.95 for the full flight. Those eye watering prices kept other passengers off the network and my speeds didn't bottom out, but forget doing anything including video over this connection.
My return flight on JetBlue was my first flight with the airline in a while after avoiding it due to lackluster on-time performance.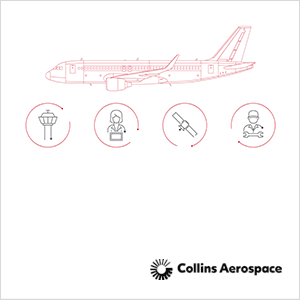 Thankfully, my flight was operating on time and I was delighted to experience its long-awaited, newly refined boarding procedure; the carrier has finally adopted boarding groups instead of just shouting rows.
As I settled into my regular economy aisle seat I quickly remembered how much I enjoy flying JetBlue. This Mint-equipped Airbus A321 features 32 inches of pitch in economy, two inches down from its original A320s but still about an inch or two more than most other airlines.
The 18-inch wide seat was plenty roomy even with the middle seat occupied, and the nice touch of a bottle holder in the seatback helped to declutter the space a bit more.
Two power outlets per three seats are available in economy, but outlets are hidden under the seat and are damn near impossible to find if you can figure out that they're even there to begin with.
While Alaska offers only streaming media, JetBlue has stuck with its seatback LiveTV system. While there are 100+ channels of DirecTV on offer, I almost never watch live television at home. JetBlue offers a selection of on-demand movies, but the content catalogue comes nowhere close to what Alaska offers. The touch interface is also clunky, slow to respond to touch, and a bit buggy. JetBlue continues to install this lackluster LiveTV system but will eventually switch over to a more fully featured AVANT system from Thales.
My phone prompted me to log into the free FlyFi network, which was ready to go before the boarding door even closed.
The Viasat Ka-band satellite powered Wi-Fi effortlessly streamed our departure from SeaTac on Periscope. My seatmate streamed Hulu from coast to coast without a bit of buffering, while I streamed YouTube TV and YouTube without much buffering but at low bitrates.
The connection appeared to be throttled to between 140 and 200 Kbps which allowed for video to be streamed at 480p SD after about 20 seconds of buffering. Considering the price tag of $0, I was happy to put up with the buffering.
JetBlue continues to offer a generous assortment of free snacks, paired with the innovative self-service marketplace on this Mint A321. I waited to try JetBlue's recently overhauled buy-on-board selection, finally offered on a growing number of routes beyond just New York to California.
I opted for the $12 Turkey & Pepperjack Sandwich, with an effective cost of $6 as the free JetBlue Barclays card offers 50% off most inflight purchases. Had I paid the full $12, though, I would have been very grumpy. The packaging provided no surface to cleanly eat the sandwich, with rocket lettuce falling all over the tray table. The "rustic baguette" was soggy, sun-dried tomato aioli lacking and cheese fairly flavorless. At least the turkey seemed to be of decent quality. Skip this sandwich on your next flight and load up on blue chips or eat before flying.
Both Alaska and JetBlue are excellent alternatives to the big US three, each offering distinct product differentiators compared to their bigger cousins and even between the two of them. On these longer flights, I prefer JetBlue purely for the seat comfort and free Wi-Fi, though Alaska clearly has the edge in onboard catering and entertainment, so long as you bring your own device. There is no real clear winner between these two airlines, as they each bring different qualities to the table. To each their own.
Related Articles: