You might think that a lover of premium travel would eschew low-cost airline terminals: no Champagne? No lounge? No soaring starchitecture? Well, not at Kansai Airport, the primary international airport for Osaka and Japan's Kansai region. To this journalist's mind, the LCC terminal 2 is better designed for passengers than the main, Renzo Piano-designed terminal 1.
For a start, it's a much smaller facility, and it's easy-in, easy-out via the bus shuttle to the Aeroplaza stop that's a minute's walk from the train station. Given the size of T1, it's really only a few minutes' difference to sit on the bus over to T2.
On arrival from the bus, you're right there at the checkin kiosks, which for a recent Peach flight opened up 90 minutes before departure and worked exceedingly well: a simple tap of the QR code in Peach's email found my flight, required a couple of taps through the usual security questions, and printed out the (supermarket-style) boarding pass.
If you're early, there's a waiting area down the far end of the bright, expansive (if a little industrial) hall, with low bench-style seating as well as a very convenient desk space with power sockets. Free and lightning-fast wifi throughout the terminal was also very welcome indeed.
There's also a very inexpensive 7-11 convenience store, a gift shop for those last few souvenirs, and a couple of restaurants that were well patronised.
In Japan, the takkyubin luggage delivery services are about the same price as a checked bag on an LCC but much more convenient, so this traveller's suitcase was speeding its way separately to its next destination — but the bag drop queue was moving swiftly and was well-organised if I'd needed it.
From there it was on to security: no queue, friendly and helpful English- and Mandarin- (and perhaps other language-) speaking staffers, and an easy walk through.
Domestic departures consists of the "Fuchsia by Peach"-branded souvenir store, another souvenir store, and a restaurant. The space felt designed for ease and speed of passenger flow: much preferable to the duty free labyrinth so prevalent in the "premium" kind of terminal.
After that, the space opens up into a corridor leading to the departure halls, which was sufficiently sized and had a variety of seating areas in both corridor and hall that was adequate for the two domestic A320 flights departing within five minutes of each other.
Several large desks offer both comfortable seating and power, but families seemed to prefer installing themselves on the low bank seating, which was very practical, as was the family TV zone in the main hall.
Other passengers were dining around or working on the low multicoloured chairs that surround small tables, watching TV on the bench-style seating, or sitting at the small tables near the walls.
These spaces have three-metre windows letting in a good amount of light, looking out onto a pleasant garden space that seems to draw from the chequered moss garden designed by modernist landscape architect Mirei Shigemori at Tofukuji temple in nearby Kyoto.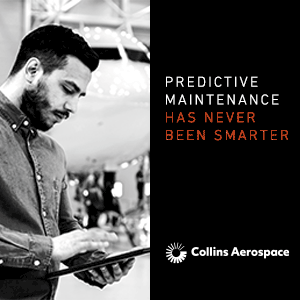 Overall, given the relatively poor quality of lounges at the main terminal of KIX, the #PaxEx of pulling down a few Netflix episodes over superfast wifi while getting some work done and enjoying a bottle of inexpensive Japanese tea from the ubiquitous vending machines was a delight.
Boarding was simple and efficient in the typical juxtaposed Japanese style of a high-tech FIDS display mixed with flippable handmade laminated A3 sheets giving updated statuses for each flights, and a whiteboard giving further written information. This was particularly useful given that one flight was delayed by an hour and a half.
As with all KIX T2 gates, Peach used airstairs to board its aircraft, and this was organised, pleasant and provided a breath of fresh sea air and a whiff or two of Jet A-1 from the older (McDonnell-) Douglas three-holers across the way at the FedEx cargo hub.
All in all, designers in many of the more premium airport facilities of the world could learn a great deal from this efficient, cost-effective terminal.
Related Articles: