In the runup to the 2020 Olympic and Paralympic Games in Tokyo, Japanese broadcaster NHK is keen to build on growing inbound travel to Japan in advance of the games, as well as the skyrocketing growth from Asian countries. It already produces programs like Tokyo Eye 2020, focusing on travel and tourism, as well as series like Animation x Paralympic, which is a set of animated shorts explaining how various disabled sports are played.
Part of NHK's strategy to leverage 2020 fever is to grow its inflight entertainment footprint, where its content already appears on approximately a dozen airlines, but where historically it has been strongest in Japanese-language content for Japanese-language travelers on non-Japanese airlines.
Runway Girl Network sat down at NHK's offices in Tokyo with Ryosuke Wakui, executive producer, software & media development department in the Tokyo Olympics and Paralympics Preparatory Office at NHK Global Media Services, to learn more about how the English-language arm of the broadcaster plans to make the most in-flight of having the world's attention on its doorstep.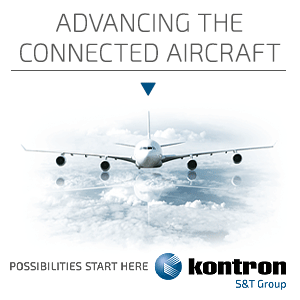 NHK will coordinate its sports coverage for its English language NHK World productions with its wider NHK Olympic broadcasting, which is still in the planning process. NHK World must, Wakui highlighted, be mindful of the numerous restrictions by the famously litigious Olympic rights-holders. While the home-market public broadcaster NHK is an official partner in the Japanese language — and indeed is driving filming of the games in Super 8K resolution — there are sensitivities around a Japanese-language broadcaster producing non-Japanese content specifically related to the Olympics.
As a result, NHK's present strategy is to drive interest in Japan more widely during the process of planning and negotiations. "Japan's agenda is to increase the number of inbound tourists," Wakui explained, "so NHK will have to produce English programs for the audience from abroad. Many programs will focus on the Olympics here, not only #TOKYO but sports programs."
The #TOKYO program is a well-received, snackable fifteen-minute series focussing on different aspects of Tokyo for visitors, including introducing viewers to the passenger experience at Haneda and Narita airports, showcasing tourist districts like Asakusa or Shinjuku, and explaining how budget hotels work. It is now subtitled in seven languages for a variety of markets and a key part of NHK's inflight offering.
Crucially, NHK World is also planning to make its coverage benefit not only Tokyo, but regions outside the capital and even beyond the typical tourist arc of Tokyo-Kyoto-Osaka-Hiroshima along the Tokaido-Sanyo Shinkansen train line.
Already, #TOKYO has an episode covering the city of Nagoya, which is rather appropriately home to Japan's aviation industry, but which does not have a high international profile as a tourist destination. Wakui also cited the niche hit Japan Railway Journal, which has a strong passenger experience focus within Japan's diverse railway industry, and frequently visits regions outside Tokyo. Both programs are available for inflight entertainment.
Presently, "travel programs are focussed on one area, one city or prefecture. Some programs are for tourists who come to Japan for the first time, but many foreign tourists [are] repeat visitors to Japan," Wakui said, highlighting that NHK is planning both to engage niche interests and wider audiences, and to develop the range of programs serving repeat visitors.
More widely, NHK is heavily investing in non-television distribution of its programs, including to passengers' personal devices and via streaming services. Its streaming app already permits passengers fortunate enough to be onboard one of the growing number of aircraft equipped with streaming-quality inflight connectivity to view NHK World programs.
One inflight complexity is the onboard server-in-box streaming situation, Hiroshi Oshima, senior producer in the software & media development department, told RGN. "Some makers of these systems are approaching us to put on our NHK content, but NHK has very strict regulations. NHK has the freedom to produce programs, not pressured by commercial reasons or sponsors, but NHK can't broadcast programs with commercials. For these systems, some of the providers want to stream with commercials. It must be divided from the program. We are studying these systems."
The growth of Japanese popular culture content in the home, including the quiet hit Terrace House, is driving demand on board. The demand for foreign-language NHK content is growing, but is complex to meet. Core Asian inbound markets have different needs in different areas, Wakui said. As an example, visitors from Muslim countries may not gain much from information about local pork delicacies, but might from a list of Japanese airports with prayer room facilities, or the existence of multi-purpose rooms on long-distance trains, which could serve.
Related Articles: