It's not often that I have no hand in which airline I fly, but that is exactly what happened on a recent family trip to South Africa. As part of a tour of the country, we needed to get from the northern suburbs of Johannesburg to Cape Town, a two-hour flight. Our tour company booked us on Mango, the low-cost unit of South African Airways, affording me an exciting opportunity to fly a new airline to airports I have never been to inside a country I have never flown in.
On the day before departure, I had downloaded Mango's iOS app to freely assign myself and my family seats, as doing so before check-in requires a modest fee. Although I was able to successfully check-in and assign seats, the app suffers from "code rot" after not receiving an update in more than three years. While I was able to obtain a boarding pass within the app, I received various errors when trying to add it to my Apple Wallet. While this is not a huge issue, it did not instill much confidence in the airline's IT infrastructure.
Our flight departed from Lanseria Airport, Johannesburg's secondary airport to the North. Despite being a small regional airport, Lanseria had several delightful surprises in store. After a quick bag drop, where self-service lanes were present but not in operation, a large and well-appointed hold room offered video games and multiple free coffee stations. At one point I even observed a Mango pilot enter the terminal between flights to refill his coffee mug. This small gesture towards passengers left our group with a lasting positive impression of the little airport.
The airport also features a lovely outdoor restaurant and plane spotting deck. The only real problem was the lack of free Wi-Fi for any meaningful period of time, but that seems to be a constant across South Africa as a whole.
Boarding of the Boeing 737-800 began on time, and was quickly completed via the use of both the front and rear doors. Although the cabin was starting to show its age, the aircraft featured relatively new Acro Ultra R seats manufactured by UK seatmaker Acro Aircraft Seating.
Due to the extra slimline nature of the seats, I found that there was a decent amount of legroom despite the high density of the 186-seat layout.
While many seats produced by Acro are "pre-reclined" and do not offer a traditional recline mechanism, these particular seats on Mango did offer a bit of recline. However, I did not know the feature existed until the end of the flight.
These Acro seats use a lever under the seat pan to activate the recline mechanism, but it is completely hidden away from view. There is no visual cue to let passengers know it's there. Unless you see somebody else use the lever, most passengers will never know of its existence.
Like most low-cost carriers, Mango offers a robust buy-on-board menu. Impressively, the flight attendants were able to complete two rounds of service during the two-hour flight, operating quite efficiently.
The menu offers a wide variety of snacks, sandwiches and drinks. However, some items were not in stock on all flights. My first option was not available, so I decided to buy the mozzarella and basil pesto sandwich for R45, or approximately $3 US. The sandwich was unfulfilling, lacking both taste and substance. I would not recommend it to anyone.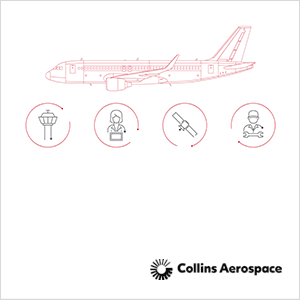 Though inflight connectivity is still considered a rarity in Africa, Mango previously offered Global Eagle's inflight Wi-Fi service for a number of years.
While the connectivity system was installed on half-a-dozen aircraft in the airline's fleet, the service has since been discontinued for unspecified reasons.
The kit may have been removed in preparation for aircraft to be returned to the lessor. But I was looking forward to giving the Internet a try, and was disappointed to find it no longer an option.
Our aircraft pulled up the gate in Cape Town a few minutes early, and our bags were ready at the collection point quickly. In the end, I suppose this is all one can hope for from a low-cost carrier. An early arrival, inexpensive buy-on-board options, and prompt bag delivery.
While there is definitely room for improvement, I would absolutely fly Mango again if the opportunity presents itself.
Related Articles: