As UK Prime Minister Theresa May attempts to rally support for the country's European Union withdrawal agreement ahead of a key Parliamentary vote on 11 December, there is a rising and palpable sense of panic, particularly among smaller airlines, about the looming prospect of a hard Brexit.
That prospect remains a distinct possibility in the event that Members of Parliament do not back the deal that May has put on the table – and many are vocal in their opposition to it.
The European Regions Airline Association (ERA) wrote to the European Commission earlier this week, urging it to put an agreement in place with the UK to ensure that air services are not disrupted when the UK leaves the EU on March 29.
ERA has echoed earlier warnings from IATA about the potential impact on aviation of a no-deal Brexit, noting that such an outcome "could have disastrous consequences … including the grounding of many flights across EU countries and the UK".
Even if May's withdrawal agreement does win the backing of MPs, ERA president Andrew Kelly warns that a "lack of clarity" about EU ownership rules "could potentially ground big and small airlines alike, unless there is some form of moratorium".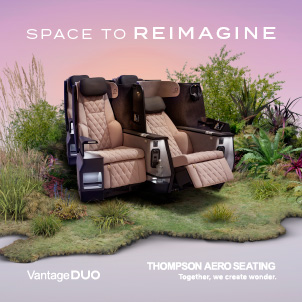 It is arguably the smaller, regional carriers represented by ERA that have the most to lose. Some of the larger European airlines have already put Brexit contingency plans in place. For instance, easyJet last year secured an Austrian air operator's certificate and is in the process of re-registering all of the aircraft used for its EU operations to its new Vienna-based easyJet Europe arm.
Meanwhile, Hungarian budget carrier Wizz Air was granted a UK AOC earlier this year and will transfer eight Airbus A320 family aircraft to its new Wizz Air UK operation, as part of what chief executive Jozsef Varadi describes as "a key part of our Brexit contingency plan".
"Other airlines feel they have found ways to go forward…but at the smaller airlines, costs are disproportionately higher and there are more regional players that are not as strong financially," John Strickland, an airline consultant with JLS Consultancy, tells Runway Girl Network.
"Airlines can't wait – their summer schedules are on sale already and they can't just wait and hope that they can fly."
Airlines UK, a trade body representing 13 carriers including easyJet, Ryanair and British Airways, sounded more upbeat than the ERA about the proposed UK-EU withdrawal agreement in a statement issued on 5 December. Airlines UK chief executive Tim Alderslade said the deal "represents a path which can provide certainty and confidence for airlines, passengers and businesses alike".
He added: "Any future Comprehensive Air Transport Agreement – which the Government and EU Commission have signaled their intention to sign post-Brexit – should then aim to deliver the market access between the UK and EU that passengers and cargo benefit from today."
Another positive development for larger airlines with operations outside the EU is that the UK Government has been frantically securing post-Brexit air services agreements with other nations.
UK Transport Secretary Chris Grayling on 30 November announced a new bilateral air services agreement with Canada, which came two days after the signing of a similar pact with the United States. Agreements are now in place with a total of 10 countries. The eight in addition to Canada and the US are: Albania, Georgia, Iceland, Israel, Kosovo, Montenegro, Morocco and Switzerland.
International Airlines Group (IAG) chief executive Willie Walsh said the US air services agreement was "a significant, positive development" which he welcomed. "It's critical that Britain maintains full access to international aviation markets so it can continue to develop its global trading links," added Walsh.
All eyes will now be on the UK Parliament next week as MPs decide the fate of the withdrawal agreement.
Related Articles: