Alex Duncan, design director interiors at JPA Design, London, spends his time thinking of fresh ways to make hotels and airport lounges more welcoming spaces that soothe the traveler and reflect the values and aesthetic of the brand. But if he had his druthers, and cooperative stakeholders, JPA Design would offer a continuity of design from ground to air.
"Our ideal – which would never happen – is that someone would go to an airport that we have designed, enjoy the airport lounge experience that we designed, board a plane that we designed and end up at a hotel that we designed," he tells Runway Girl Network.
"The three things are intertwined. Ultimately, you have a guest and you want to make their journey or their experience as enjoyable and as good a value as it can possibly be. You want it to be relaxing, because travel can be a bit stressful. Even going into a new hotel can be a bit stressful. The idea is that it be stress-free, enjoyable and memorable, which makes you want to come back again."
Where JPA can often ensure synergy, however, is between an airline's lounge and aircraft cabin experience. And Duncan says hospitality trends can inspire the firm's design. "That often involves subtle transfers of devices and moods between the lounge and the aircraft itself. Clearly, it's quite a different experience. We don't want people sitting in the lounge feeling like they're on the aircraft, because they are about to go on one for many hours."
JPA's Aeroflot Moscow lounge design illustrates this notion of creating a separate space that puts passengers at ease, without being a literal interpretation of the cabin experience. As pointed out by RGN deputy editor John Walton, the lounge only lightly references Aeroflot at reception. Inside, there are nods to the airline's cabin branding and the Russian flag in tapestry color selection, but the focus is on creating a space that reflects culture through "a modern interpretation of Moscow's neo-classical and vernacular architecture".
In contrast with the aircraft cabin, the lounge space is designed to flow, to feel open and social while still making room for quiet moments and intimate conversations. There is a variety of seating options from a bar to dining tables, work benches, and comfy chairs where guests can chat, work, or simply sit back and enjoy a bit of plane spotting. Curved walls, section dividers and multi-tier spaces avoid a sense of overcrowding. A gallery hallway offers an opportunity to enjoy art in quiet contemplation and offers a sitting bench between bookshelves to enjoy a bit of quiet reading.
There are a lot of parallels between hospitality work and lounges in particular, notes Duncan. "Lounges can extend to be mini-hotels, particularly now that you can have private rooms, spas, business centers, meeting rooms, conference areas, as well as more typical lounge areas and dining areas. Where lounges suffer, I suppose, is that they are generally in spaces that are a little bit too small for the number of visitors that they receive at peak times. Sometimes, they are in secondary, oddly shaped areas that aren't originally designed to accommodate a lounge. That's a challenge for us, making a lounge an enjoyable, comfortable, premium experience within a space that has never been planned out as that originally."
Once on board the aircraft, JPA's aviation team needs to get myriad functions into a very small space. "The passenger is relaxing, working, enjoying entertainment, eating, sleeping, drinking, socializing all in a tiny space. It's like a concentrated lounge or a concentrated hotel room," notes Duncan.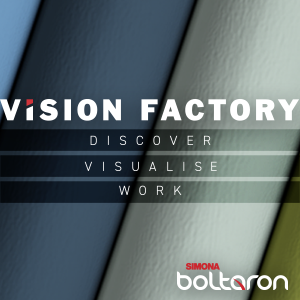 He continues: "People are spending a lot of time in an aircraft seat, so attention to detail is incredibly important and creating interest within that small space. It may not be obvious initially, but as they look around they see something there that sparks their imagination – with some of the finishes or the details – that sort of subliminal experience. There is the practical experience as well, with a lot of complicated mechanical things going on; the seat and tables, and the IFE systems. They have to be easily used by people who haven't used them before. They have to be intuitively accessible. There is a whole raft of things that in hotels and lounges are important, but they are less challenging to achieve."
The newly re-designed Singapore Airlines A380 business class seat is an example of intuitive accessibility. It puts all of the features that passenger will need within easy reach and in a flow that matches the activity. For example, easy-to use seat controls and the IFE control are placed near each other and near device power outlets, and a utility table keeps various devices from getting in a passenger's way. And there are ample storage space options.
The designers were careful, however, not to introduce new complexities with a new design. "We've evolved elements from the previous generation of cabin, offering a reassuring level of familiarity, but with more dynamic and bold features introduced through the space," says John Tighe, design director transport, JPA Design.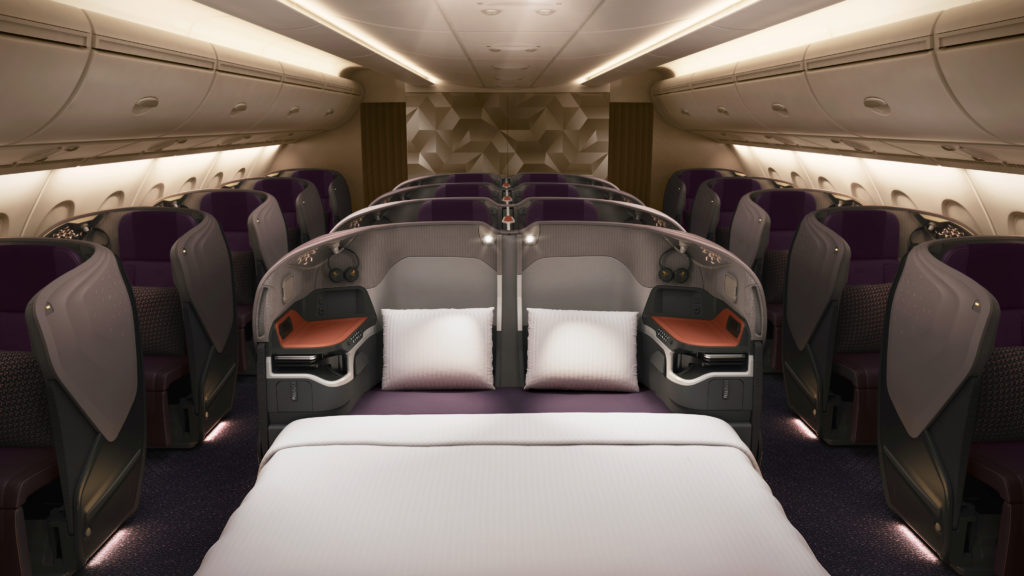 One element of hospitality design that Duncan believes would benefit aviation is to give guests greater control over their space – allowing them to personalize it.
"You are trying to cater for all sorts of conditions and settings. Some people like to sleep with the lights on, other people like total darkness. It's getting that balance right," Duncan says. "In aircraft, we're also very much pushing towards creating spaces that give personal control over your space, in terms of the heating and cooling, the lighting and sound. There are systems available now which do away with the need for headphones, so that you can listen to your film or music within your space on the aircraft, without that sound passing out to your neighbor and vice versa. These are interesting developments. There's no reason why something like that can't filter down into lounges as well."
Related Articles: