In an announcement regarding a top off order for Airbus A330-900neos released on 16 November, Delta Air Lines dropped what will be, for some, a bombshell.
The A330-900neo will be "the first Delta widebody aircraft featuring its new wireless in-flight entertainment system in every seat", the release states.
The wireless system is already set to debut to passengers on Delta's Airbus A220 in late January 2019. It is not yet known if the solution will be installed linefit by Airbus or during post-delivery modifications.
But in not selecting long-time embedded IFE partner Panasonic Avionics for the A330-9000neos as well as the A220s, can it be reasonably concluded that Delta has dropped Panasonic as its provider of choice for seatback entertainment systems on new aircraft? Recall that Delta is playing a major role in development and certification of the new wireless system.
Delta is staying mum regarding additional details about the A330-900neo implementation at this time, declining to comment.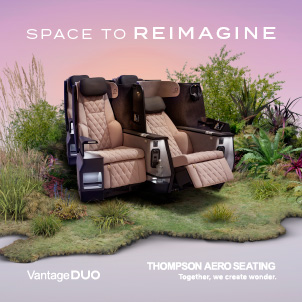 It is, of course, not unprecedented for airlines to multi-source IFEC solutions. American Airlines and Air Canada are among those which do so.
But Delta has become one of Panasonic's largest and most loyal customers of inflight entertainment systems, announcing its 600th aircraft to feature a seatback Panasonic system back in August 2018.
While the US major's largest competitors have started the trend of removing embedded systems on narrowbodies in favor of streaming, Delta continues to move full steam ahead with embedded systems. Every widebody aircraft in Delta's fleet features Panasonic IFE as well as Gogo's streaming solution, while the airline is wrapping up an embedded installation program for the majority of its narrowbody mainline fleet.
Related Articles: