Anyone who's ever traveled internationally with a friend can tell you that even the best friendships can be challenged by a long drive together in a small car, unexpected flight delays, or even one night in a bad hostel. But when you add spies, bad boyfriends with guns, and international espionage into the mix, well, forget about it. Most real-life friendships wouldn't make it past security.
Thankfully for us, the besties played by Mila Kunis (Bad Moms, Jupiter Ascending) and Kate McKinnon (Ghostbusters, Rough Night) in The Spy Who Dumped Me are no ordinary friends. And Spy is no ordinary spy movie spoof.
Goofy, sweet, and hugely entertaining, Spy is also packed with some of the funniest, most inventive action-buddy-comedy set pieces ever put to film. Featuring masterfully choreographed fight scenes set everywhere from an aging, Soviet-era gymnastics arena to a speeding Uber taxi, Spy is also a breezy European adventure yarn filled with eye-poppingly beautiful locales and laughs to burn. And the fact that all of this awesomeness was directed by a woman – Life Partners' Susanna Fogel, who co-wrote the film with Mr. Robot's David Iserson – makes Spy that much more delicious. Seriously, this movie is better than a nice warm Stroopwafel and just as much fun to enjoy in-flight!
After a badass cold open set in Lithuania, Spy introduces us to longtime besties Audrey (Kunis) and Morgan (McKinnon) as the latter helps her friend pick up the pieces of her broken heart after being cruelly dumped via text by her boyfriend, Drew (The Girl on the Train's Justin Theroux). Determined to move on with her life, and burn everything Drew owned in the process, Audrey and Morgan are in the middle of going straight-up Waiting to Exhale on his ass when Drew calls her out of the blue and tells Audrey he still loves her.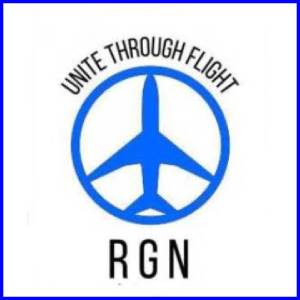 But when Drew returns home in a hail of CIA and/or European assassin gunfire the next day and dies in Audrey and Morgan's living room, the pair unexpectedly find themselves hopelessly mired in a dangerous, top secret mission that they can only solve together. And quicker than you can say Jason Bourne, the pair are on a plane to Europe to avenge Drew's death and possibly save the world in the process.
I know it sounds crazy, but it works. And if Kunis and McKinnon's buddy-comedy perfection isn't enough for you, Spy also offers up crazy funny supporting turns from SNL vet Jane Curtin and Mad About You's Paul Reiser, as Morgan's parents, and The X-Files' Gillian Anderson and The Daily Shows' Hasan Minhaj as a pair of CIA operatives the girls butt heads with in France. But the real revelation here is Outlander's Sam Heughan who plays the pitch perfect secret agent straight man to Kunis and McKinnon's gleeful interlopers for most of the film. Watching the three of them tag team the baddies together in the third act – especially Ukrainian newcomer Ivanna Sakhno as the villainous Nadedja – is so much fun you'll be laughing and screaming for a sequel long before the movie ends.
Now playing on select Air Tahiti Nui, Delta, Emirates, Singapore Airlines, EVA Air, and American Airlines flights worldwide, The Spy Who Dumped Me is also available via streaming at Google Play, iTunes, and Prime Video.