The Federal Aviation Administration has a year to regulate aircraft seat size as part of FAA reauthorization legislation signed this fall by President Trump. But while the agency's ultimate rulemaking might simply set seat width and pitch at the minimums used in previously-approved high-density seating layouts, aircraft seatmaker Recaro Aircraft Seating stands ready to meet any new standards that emerge, René Dankwerth, the firm's new general manager, Aircraft Seating Americas, tells Runway Girl Network.
Underlying Recaro's confidence is the inherent design flexibility of its highly successful aircraft seating portfolio. "In general I would say we have a pretty good position," says Dankwerth, because when Recaro builds a new platform "we first consider all types of potential layouts and aircraft types in the market. We do basic analysis and we build up our platform product from there, which is quite an effort in terms of upfront investment – how to prepare a product for the market. But that is exactly the strategy to have. Then, really, a flexibility in how to adapt the product with different requirements."
In short, Recaro can tweak original designs "without really going back into having to redevelop that platform".
The FAA will not be alone in developing baseline seating standards. The non-profit Airline Passenger Experience Association (APEX), which is the world's second-largest airline association, is developing its own comfort measurement. It believes improvements in eyeball-to-seatback distance perception and overall living space should be factored in.
Recaro's Dankwerth agrees with APEX on the point that industry needs to "pay more attention to other dimensions of comfort". It starts with "shin clearance," he says, and moves up to "visual clearance on the seatback where there are lots of differences and where we could do a lot more in really describing [how] a perfect or ergonomic product needs to be".
Recaro has been trying to motivate the industry to take this more holistic approach, says Dankwerth, adding that it needs to be "something that the whole industry is really driving together, that we open up new dimensions there and new ways to describe ergonomics in comfort. So, we are prepared for that. We have done a lot of background work to also describe that from our perspective, but I think there is big potential."
In terms of aircraft seat certification, the industry continues to use crash test dummies that do not reflect modern traveler size, even as people are getting taller and wider. But if larger dummies were to be used, would current economy class seats – including those made by Recaro – pass certification testing?
"I mean I would start from another direction and explain that the products today are really safe," says Dankwerth. "The level of safety is incredible if you compare … how it developed over the last years, how also requirements increase step by step and have been met."
Moreover, says the Recaro executive, safety will continue to improve. "It's a journey that is not ending so we will take all the efforts and also the whole industry needs to take all the efforts for increasing the level of safety."
The automotive seating industry – in which Recaro is a major player – influences aviation. "If you look into today's requirements, a lot comes from the automotive industry and [is] taken over from the automotive industry. In terms of dummy standards, we are using more or less the dummies that are also used in automotive today."
Meanwhile, Recaro's foray into business class seating – the CL6710 staggered, fully flat seat with direct aisle access – debuted on El Al's Boeing 787-9 Dreamliner, and was recently delivered to TAP Air Portugal on its first A330neo. "So for the business class long-range, first of all I am really proud that we have made this step because it was a big effort," says Dankwerth.
Like Recaro's economy class seating line, the seatmaker has kept the basic platform lightweight and flexible, which puts it in a "very good position in the market right now", he says. "The second thing is we were able to win linefit programs here on [the] 787 and A330neo, which is also very good because we could prove initially that our product meets the highest level of requirements."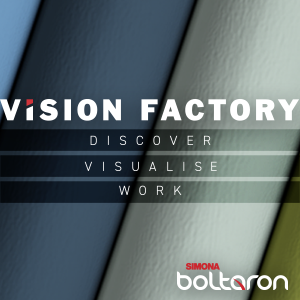 Continues Dankwerth: "We delivered on time and so therefore I would say the first step was pretty successful, and we can also be proud of that from the company's perspective." From here, Recaro will extend its business class seating portfolio "as we are not 10 to 20 years in that market; we need to extend further and that's what we are for sure working on also".
Is Recaro, which is known for its stellar on-time delivery record, targeting a certain market share for premium class seating?
"Yes. It's a big one," he says.
Recaro's entrance into the market comes at time when certain other seatmakers have grappled with production difficulties, with Dankwerth noting "there is space in the market right now to get market volume. We are in a growing market, for sure. We have also seen in addition, suppliers struggling. That might be another additional opportunity."
Overconsolidation in the aircraft interiors space may also prove beneficial to Recaro. "I don't have a crystal ball .d. but seeing the overall market and seeing that the market is still growing I think certain consolidations have gone too far. But that is my personal opinion. I don't see further need for consolidation in the market right now," he says.
Related Articles: