The hottest business class horserace in 2017 continues to be the compact staggered business class competition, with Israel's national airline El Al selecting the Recaro CL6710 for its Boeing 787-9 business class. It's a massive step change for El Al, which has previously had a thoroughly uncompetitive business (and even first class) offering, and a shot across the bows of both British and US airlines, since El Al will initially run its Dreamliners on routes to London and New York.
El Al, like most 787-9 full service operators, is installing business class between doors 1 and 2, with the compact staggered CL6710 managing to fit 32 seats into a space where most airlines can fit thirty or fewer. A seven-abreast premium economy cabin of 28 seats and 222 economy passengers in nine-abreast economy round out the aircraft.
Up front, though, Recaro's seats are a big improvement over the fully flat seats without direct aisle access on the 747 aircraft that the Dreamliners are slated to replace, let alone the 2-3-2 angled lie-flat product on El Al's 777s.
The German seatmaker confirmed to Runway Girl Network that its CL6710 — and not, as has been reported elsewhere, competitor Zodiac Aerospace's Optima seat, which is markedly similar and is the base seat for United's Polaris business class — is on El Al's Dreamliners.
The Recaro product goes some way to ameliorating the zero-sum problem with staggered business class seating thanks to the aisle passenger being offset at a slight angle.
Aisle passengers also benefit from a substantial privacy shield around their head at seated level, although the decision to draw it quite so sharply back at armrest level may not prove the best for privacy when it's time to sleep.
I'm not a fan of the grey-brown colour scheme in the renderings, which doesn't break up the nearly ubiquitous main colour of thermoplastic shell with nearly enough additional trim and finish.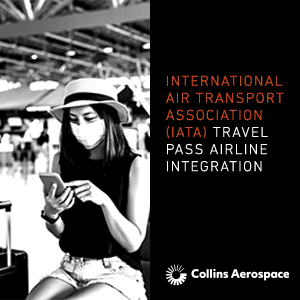 I'd bet that agency Priestmangoode weren't given quite the same budget to design El Al business as United Polaris, and I know there are constraints in the thermoplastics supply chain, but more variation of surface around a theme would break up the "sea of seats" effect. Perhaps draw from the three-dimensional diamond on the bulkhead, for example (even though I'm baffled by the protruding front "picture frame" that looks to be sticking out into the curtain area).
For the centre section of the staggered layout, El Al has selected the double middle/double aisle combination rather than alternating middle/aisle in the same row. That's a plus for couples travelling together, but a little awkward for business travellers or solo flyers, although the airline has included a relatively large vertical privacy divider between the centre pairs.
El Al has also missed the boat on the current industry trend of zhoozhing up the entryway at doors 2 in order to make a great first impression. It's just a galley made from the same-old, same-old surfaces plus what looks like a pull-down screen.
There also doesn't seem to be much joy brought into the rest of the aircraft (and not just because the economy seating is so tight — 31" at 3-3-3 is pretty miserable). It's all blue seating and off-white seatback.
Israel is a beautiful country with dozens of scenic spots and points of interest. Why not liven up the common spaces of these longhaul aircraft with pictures, abstract designs or patterns, and even decals for that Instagram moment?
Image Gallery:
Related Articles: