Sometimes, advances in passenger experience come from the strangest places, and the biggest shifts come from the smallest changes. To wit: while angled lie-flat seats shifting from a business class to a premium economy product has been expected for years now, few might have expected Air Canada to be the airline to do it, and not least with third-hand aircraft and seats.
But it has, with A330-300s in an interesting double-hand-me-down from Singapore Airlines and TAP Air Portugal. Air Canada is taking over these aircraft next year and will refurbish them with proper fully flat business class seats with direct aisle access, alongside its existing A330-300 aircraft, which are presently equipped with what Air Canada calls its "Classic Pod", the mid-2000s era Contour (now Zodiac Aerospace) inward-facing herringbone seats that were the subject of the landmark Virgin v Contour case.
"In order to provide customers with a product that is consistent across its widebody fleet, Air Canada plans on reconfiguring 12 Airbus A330 aircraft (eight of which are currently in service and four scheduled to be added in 2019) to the new Boeing 787 state-of-the-art standard. The reconfiguration of the Airbus A330 aircraft is expected to begin in late 2019 for completion in the first half of 2020," the airline's financial statements say, which would suggest the Rockwell Collins Super Diamond family.
But, in the meantime, the angled lie-flat seats on the incoming A330-300s from TAP (the 7811 model from Weber, also now Zodiac) are being sold not as cheap business, but as premium economy, starting this June on the Montréal-Algiers route, according to data from Routehappy by ATPCO, which tracks fleets as part of its data and merchandising business, and the Air Canada website.
"The front of aircraft cabin on these aircraft are currently being sold as Premium Economy, rather than Business class. This is the case on both the Air Canada direct channel and on indirect channels. Routehappy immediately identified these flights and the data is already available on our partner platforms, such as Google Flights," a Routehappy exec tells RGN.
Singapore Airlines, who outfitted these jets, operated (and indeed continues to operate) them as regional hoppers, although I flew on one for the 6h45 leg from Fukuoka to Changi, and it wasn't the greatest. For comparison, Montréal-Algiers, where these aircraft will début, is blocked at an hour longer.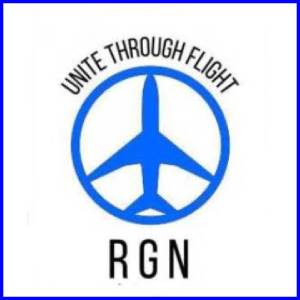 After their service with SQ, the aircraft moved on to TAP Air Portugal, a carrier that at the time — though no longer with its new cabin — was rooted in the second tier of inflight hard product.
With both Singapore Airlines and TAP Air Portugal upgrading their business class to staggered products, it's no surprise that an airline doesn't feel like it can offer angled lie-flats in business. And indeed AirAsia X's Premium seats, formerly Premium Flatbed, will continue to offer Rockwell Collins (formerly B/E Aerospace) Minipod angled lie-flats.
For passengers, of course, it's a fantastic deal for premium economy, and certainly at the prices currently coming up on the YUL-ALG route. A US$30 upgrade from economy to premium economy is a decent bargain for just an extra-legroom economy seat, an real steal for upgrading to a premium economy 38"-ish recliner, and possibly the best value-for-money leap across the "comfort canyon" you'll see this year up to angled lie-flats.
But even more, it's a landmark for a major network carrier to say "angle-flat isn't business", and especially when its alliance partners still use the same seats, and indeed on the same planes, on shorter business class flights.
Flights with the new aircraft are now in Air Canada's distribution systems for next summer.
Related Articles: