Fans of filmmaker Alex Garland's sexy, robot noir masterpiece Ex Machina must have surely rejoiced when news broke in 2016 that Garland's next film was going to be based on Jeff VanderMeer's award-inning 2014 novel, Annihilation. Not only was the novel steeped in the same type of heady, sci-fi action/drama that made Machina such a cult hit, but it also featured a handful of really juicy lead roles for women – something which must have surely appealed to the Oscar-nominated writer-director behind such girl-powered genre classics as 28 Days Later, Never Let Me Go, and Sunshine.
Annihilation is staggering in its depth and complexity, and some scenes will chill even the most seasoned sci-fi and horror fans to the core. However, the film is also very serious and very dense. That doesn't make it any less awesome, but, if you're in the mood for something light and fun, this is definitely not the inflight film for you.
Starring Oscar-winner Natalie Portman (Jackie, Planetarium) as a former soldier and biologist mourning the loss of her husband and fellow soldier, Kane, (played by the new Star Wars trilogy's Oscar Isaac) after he disappeared twelve months earlier on a top secret mission. But everything changes when a strangely silent and clearly altered Kane suddenly shows up on Lena's doorstep. Before Lena can probe too deeply for answers, however, Kane falls gravely ill and the pair is quickly whisked away to a covert military command post situated on the edge of an isolated and possibly alien-infected wooded area known as Area X.
Lorded over by the mysterious Dr. Ventress – played to steely-eyed perfection by The Hateful Eight Oscar-nominee Jennifer Jason Leigh – the soldier-scientists at the base are gearing up to head back into Area X for the twelfth time. When Lena learns that Kane is the only person to have ever returned from Area X alive, she volunteers to join Ventress' team and heads into Area X with Ventress and three other scientists. But once the all-female team is inside the lushly surreal landscape they begin to question not only the mission but their own sanity and humanity as well.
Featuring killer supporting turns from Jane The Virgin's Gina Rodriquez, Swedish powerhouse Tuva Novotny (Eat, Pray, Love), Benedict Wong (Doctor Strange, The Martian), and Thor: Ragnarok's luminous Tessa Thompson, the real standout here, as always, is Portman. Taking Lena to places few female characters in sci-fi ever get to go without a domineering male character leading the way, Portman dazzles in a performance that is as wild and wonderfully weird as any true fan of the genre could ever hope for.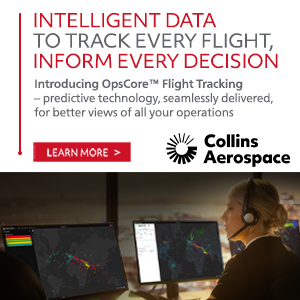 Exploring issues of gender, race, equality, and ecological, biological, and, ultimately, societal collapse, Garland's knack for tackling hard-hitting subject matter in bold new ways shines brighter than ever before in this truly remarkable film. That said, Annihilation is definitely not for all tastes – especially the extremely disturbing final reel which had me gasping out loud and gagging in equal measure – but if you're looking for some truly out there future shock strangeness, you've come to the right place.
Garland's freaky little films might not be everyone's cup of tea – Annihilation's abysmal global box office haul can attest to that – but the fact that Garland keeps getting money to make more of them is all that really matters in my book. And though there is no word yet on whether the indie auteur is developing the second and third novel in VanderMeer's Annihilation trilogy, Garland definitely leaves the window open for more at the end of this one. So, hope, unlike all normal plant and human life in Area X, springs eternal.
Now playing on select Lufthansa, American Airlines, United, SWISS, Delta, and Iberia Airlines flights worldwide, Annihilation is also available via streaming at iTunes, Google Play and Prime Video.