Airline branding and distinctive services are often focused around premium classes at the front of the aircraft. But designer Luke Miles believes there is an opportunity to ensure that details reflecting a brand's DNA can be more fully extended to economy class.
The former Virgin Atlantic Airways design chief, who is co-founder and director of London-based New Territory, suggests that this "Holy Grail" of aircraft interiors design may be difficult to achieve, but is worthwhile nonetheless.
"There is still a wide gap between the economy and first class, but we're looking at how that experience can develop," he says. "There's a need and desire throughout the aircraft for a more tailored experience. There is a logistical challenge, but it's a rich area for operations to get into."
"I still think that the economy experience is incredibly challenging," Miles adds. "It's as much about pain management as it is about anything else. I see that as a challenge for the majority of carriers."
Beyond adding legroom or bolstering seat width, there may be opportunities through technology that could create new experiences for passengers, including with Augmented Reality and Virtual Reality. "You can give people in more confined spaces more opportunity to be immersed. There's a large uplift in technologies that decouple you from the reality of your environment," notes Miles.
"I think there is an opportunity to enhance that through entertainment. Entertainment can take you outside of yourselves and it can blur time. Equally, this idea of ambiance, which can be done with lighting but also by personalizing the space – how can a seat respond to you personally as you approach it."
In business and first class, Miles says, that can include smart furnishings which can be adjusted to pre-settings just as with seats in a car. In economy, that could be reflected in lighting, a personalized greeting on the seatback screen of the inflight entertainment, and personalized entertainment programming pre-sets through innovations like Panasonic Avionics' companion app which debuted with Singapore Airlines.
"The idea is that this space becomes more owned by you," Miles says. "There are mechanisms in economy to break up the monotony of product, to make people feel more individual within that larger expanse of seating."
Beyond technology, design that breaks up large economy cabins into smaller groups with "extra legroom seating" interspersed at the front of each block behind shallow-footprint dividers, or even alternating the color scheme of seating can deliver some of this. Another key element is service design.
"At Virgin Atlantic we made great changes to let service drive the physical environment," Miles says. "If you start to look at the overlap between service and design, you can see how to play things up and down. Of course, recruiting the right people with the right spirits and the right attitude is still one of the strongest differentiators."
An important detail is to reflect the brand DNA through empathic touchpoints that reflect an understanding of passengers' stressors and condition. Those touchpoints can be technological.
"[It could be] using technology to be more empathic, to show that they're not being processed, that it's not transactional. So much of the journey (check-in, security, boarding) is transactional. There should be layers of softness, and humanity delivered to face-to-face through service is wonderful," Miles says.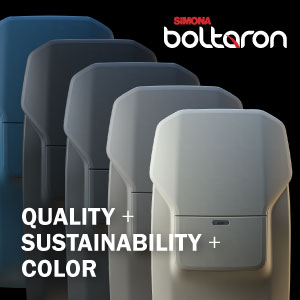 But there needs to be a conscious decision by the airline to dedicate as much attention to these soft brand touches in economy as at the front of the aircraft. "To us, as a design agency we love the idea of an egalitarian cabin, to make the journey more acceptable for all classes," Miles says. "It's incredibly important to maintain quality in the details. There's a real beauty when things are considered."
The DNA touchpoints must be meaningful to passengers. "Consumers are becoming more savvy. If the overall experience of the seat hasn't improved, don't feel like you are trying to cover the broader experience with smaller details. There's a moment where consumer expectations need to be met."
He also believes that alternative LOPA configurations and alternative use of space will drive innovation for economy class. New Territory worked with Airbus and Zodiac Aerospace on the design of both the Life Style 'Desire Lines' concept and the lower-deck rest area revealed at this year's Aircraft Interiors Expo. He believes this blue sky thinking isn't beyond reach. In fact, he believes it's close at hand. As flights become longer, alternative use of the lower deck may prove to be a revenue-builder for airlines.
"If cargo on a certain route is lower yield, they can use part of that lower deck area for customer spaces," Miles says. "For super long haul flights when you are onboard for the duration there is clearly a need to be more inventive."
Related Articles: