NEWARK: Just a few short years ago, Delta partnered with a little company called OTG Management to deploy Apple iPads throughout the now demolished Terminal 3 at JFK airport. Passengers were able to order food and attempt to browse the web, but that was about it. Flash forward to just a few months shy of 2015 and United is taking OTG's platform to the next level at Newark's Terminal C with customer personalization, recommendations, and analytics.
Over the next 18 months, Untied will be working with OTG to deploy nearly 6,000 iPads – along with 10,000 power and USB outlets – throughout the terminal's upgraded restaurants, bars and gate areas. This sort of program has been implemented before at other airports such as Minneapolis and New York LaGuardia. However, this latest generation of the system not only allows passengers to swipe a credit card for quick payment, but represents one of the first major trials of passenger personalization and customization within the airport environment.
The OTG iPad solution is fully integrated with United's system, allowing for personalization that has not previously been possible at this stage of travel. When a passenger sits down in front of an iPad, he or she is prompted to scan their boarding pass using the iPad's forward facing camera. Instantly, the passenger's name and itinerary are displayed, allowing for real-time flight updates (see above).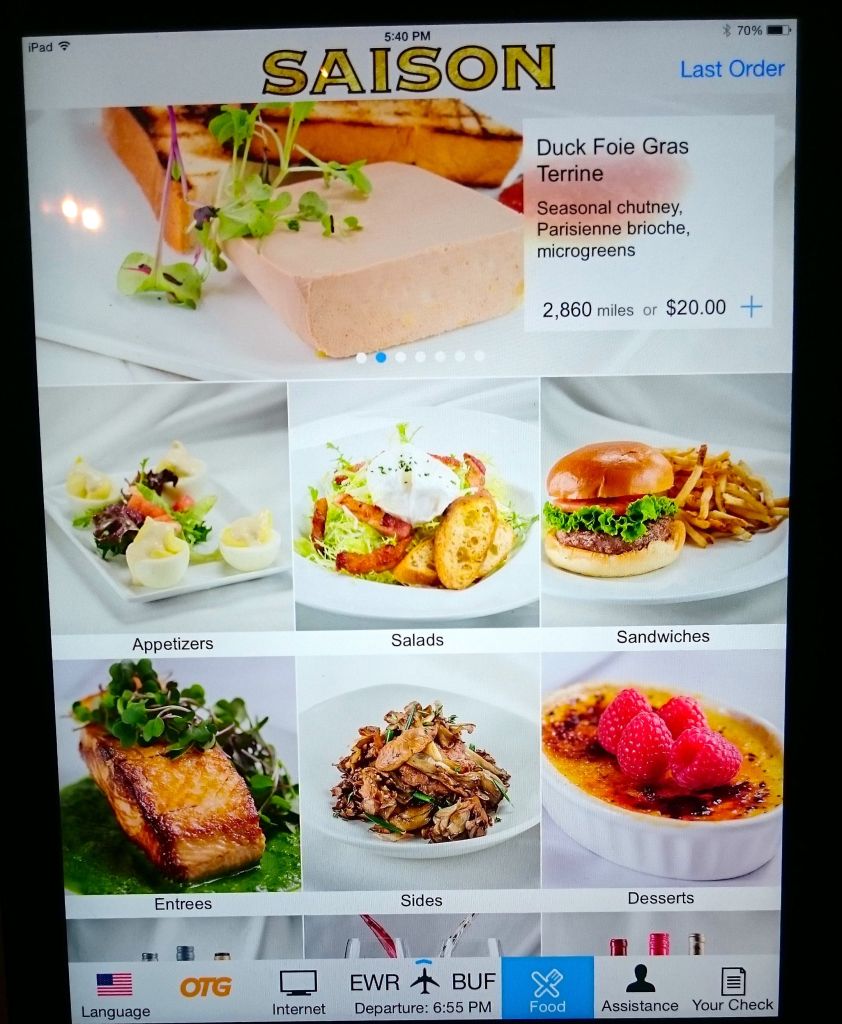 Albert Lee, chief technology officer of OTG, explains that the system is able to offer up recommendations based on past purchase behavior, travel habits, and even your current destination. Lee proposed an example whereby one passenger who frequently commutes for business on specific routes may see a recommendation for a quick meal to go on weekdays, but a different meal when traveling to leisure destinations with the family on the weekend. "The more we understand the wants and needs of our customers, then yes, there is a great opportunity to enhance the offering through targeted content," says Lee
In the near future, the system will allow United to deliver special offers and perks to frequent flyers with little or no effort on the passenger's part. After scanning a boarding pass, United is able to offer a free meal or certain discounts to members of its exclusive Global Services program. While the cost to the airline would be negligible, the emotional impact on the passenger could have a lasting impact on brand loyalty.
United is also enabling the iPads to be first system to allow in-person redemption of United MileagePlus miles for purchases. Every item on the menu, be it food, drink, or things like headphones, have a point value assigned. While the point value may be on the high end (a $36 dish converts to 5,150 miles, whereas United sells 1,000 miles for $35), OTG proposes that passengers with both a mountain of miles and those with few to spare will opt-in. The million miler may not even notice 4,000 points missing, while an infrequent flyer may just be looking to burn their few remaining miles that can't otherwise be used.
It is no secret that airlines have been attempting to unlock the potential of passenger personalization for years. This is a small but meaningful toe-dip into a future of industry-wide possibilities.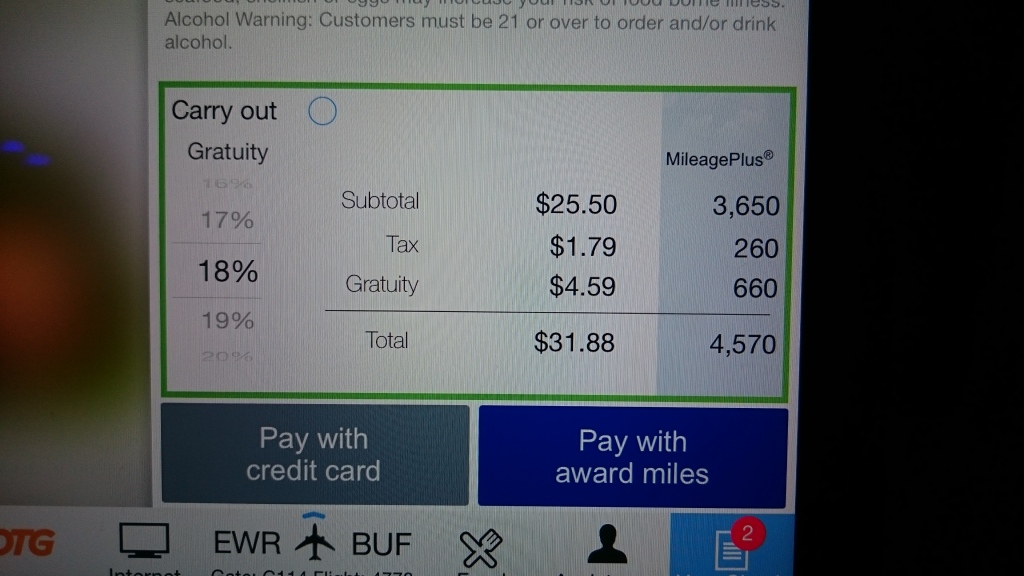 Related articles:
All photos courtesy of the author, Jason Rabinowitz, aka @AirlineFlyer on Twitter.