The days when business class was the sole domain of road warriors faxing their way across the world are as far gone as the at-seat fax machine ports that helped them do business in the 1980s and 1990s, and today's premium passenger is more likely to be wielding Instagram, Snapchat or Facebook than spreadsheets. As much as I love a good spreadsheet myself, I know I'm more likely to open my phone's camera than Excel or Google Sheets in the air.
Smart airlines are ahead of this trend, and are taking today's cameraphone-toting travellers into account when designing their passenger experience. Welcome to 2018.
Passengers are snapping pictures for many reasons: professionally, as part of their job — in many roles, portraying a fun, exciting work-life is big business — as part of the personal branding many travellers do, or just to chronicle and share their business and leisure travels with family, friends and strangers on the Internet.
Good news for airlines: it's not particularly difficult. Sometimes they just need some wit, which seems in plentiful supply in Iceland, where WOW Air's airsickness bag is a perennial favourite. Icelandair's chuckle-worthy menu, too, goes viral every few months and seems to roll across my social media feeds of family and friends travelling via Reykjavik about as frequently:
Virgin Atlantic was one of the earliest and most open enthusiasts of a good photo spot, with its #skyhighselfie wall débuting on the airline's Boeing 787-9. Designing and installing a decal with the signature Dreamliner window and the airline's Varga Girl raising a toast doesn't cost much, but seeing someone you follow — whether an aspirational Snapchatter, Cousin Susie, or Aunt Raelene and Uncle Fred — smiling for the camera with the airline's brand is priceless, no matter where you're sitting in the plane.
It doesn't even have to be on the aircraft. On a flight from Fukuoka to Singapore a couple of years ago, where the business class cabin was heavy with premium leisure travellers, especially families, I found it fascinating that so many of the passengers enjoying the adorable homemade family snap frames and props in the boarding gate area were also seated in the pointy end. Personally, too, I couldn't resist a pic with one of the cute frames thoughtfully created by local staff to send home as I started my journey — and everyone, myself included, seemed to start the journey with a smile.
As passenger experience and personal media evolve, though, airlines are being more subtle, especially in the pointy end. Smart marketing teams realise that free marketing is some of the best marketing, and social-distributed photography can capture whatever really captivated passengers themselves. No more guessing as to what people might like for glossy staged snaps: the action of sharing a photo makes it clear.
Although Virgin Atlantic's Dream Suite ended up discontinued, as did its delightful yet impractical coupe Champagne glasses, the seat had a superb spot for snapping a picture of your bubbly with the opaque wall behind it. And thinking about how passengers' cabin areas look when seated isn't just nice for the 'gram, it makes for great PaxEx. British Airways has been taking advantage of that with its latest food service concept in longhaul Club World, as seen in the header image of this column.
Emirates, meanwhile, has long offered passengers the chance to don the famous red flight attendant hat-and-veil combo behind the bar of its Airbus A380 bars behind business class, whether or not flanked by crewmembers, which makes for a great photo. Indeed, the airline beats out the faux-retro filter options on Instagram on the memory-making part of the trip with a Polaroid camera.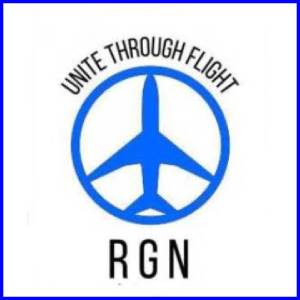 Qatar Airways does a great job with its gold-typed bilingual Arabic-English cushions, which read either "this is my happy place" or "the sky is a wonderful place to be", placed on the marble-effect side table of its flagship Qsuite product alongside a hot towel on a little platter, its eye-catching amenity kits (presently from Bric's, which come in a variety of colours) and signature welcome drink (a minted lemonade, which is slightly translucent and catches the moodlighting very cleverly).
The key to Qatar's success here is the creation of an opportunity for travellers to customise a vignette, adjusting the various elements of which the shot is composed. Late last year I was on a media tour that also included a number of social media influencers from Europe, the Middle East and Asia — whatever you happen to think about social media influencers, they exist and are taken seriously by airlines and other brands — and it was fascinating to see the range of slightly different photos that each influencer took, unwrapping the duvet that comes with the other items, adjusting the angles and depth of the shot, and choosing light levels in the moodlit atmosphere that Qatar Airways has created.
Qatar gives Qsuite travellers a second go at creating their own vignette some hours later with their meal service, where unusual and striking flatware is matched with a charming purple glass and a flickering faux candle. Turkish Airlines was among the first to offer candlelight dining, with flame-free battery-powered "candles", of course, some five years ago now, and as more airlines move into the
Even Qatar's home airport, Doha's Hamad International, is in on it, with the (in)famous Urs Fischer#LampBear featured in the main concourse and in many a holiday snap, recently joined by large-scale piece Small Lies by US artist KAWS.
But airlines and airports don't need a multi-million-dollar state-sized public diplomacy budget: why not take advantage of any plain walls or hoardings hiding construction to create a selfie wall in front of floor to ceiling pictures of local monuments, with local celebrities, or with beloved cartoon characters? EVA Air's longterm partnership with Hello Kitty extends to the premium cabin (though it's a little more restrained than the all-Kitty-chan, all-the-time situation in economy) and even to check-in zones featuring the iconic Japanese cat.
Airlines with brand history get a bonus here: they can use their historical collateral. American Airlines dipped its toes into the water with its predecessor airline amenity kits, for example. Finnair, which makes much of its status as one of the world's oldest airlines, worked with glassmaker Iittala and designer Tapio Wirkkala nearly fifty years ago to design the Ultima Thule glassware the airline still uses today, and which catch the mood lighting in modern cabins as well as they do sunlight through a window. Combined with its longterm Marimekko partnership for designs of soft product in the catering and comfort spaces, Finnair knows which side its delicious Karelian pastry is buttered.
With some of the world's oldest and brand heritage-rich airlines among those with the most staid and uninviting cabins, perhaps it's time to take a cue from the upstarts and the innovators to focus on the look and feel.
Relate Articles: