Although Wes Anderson's Isle of Dogs stirred up its fair share of controversy when it was in theaters due to complaints about its classic, "white savior" narrative and rampant cultural appropriation throughout, even many of those who led the social media Twitterstorm over the film readily admitted that Isle is also easily one of the six-time Oscar nominee's best films ever. I see Isle as more of a "four-legged savior" narrative, but on the latter point I totally agree. Isle is glorious Wes Anderson perfection at its most Wes Anderson-y.
Sweet, strange, and often hilariously timely, Isle is a feast for the senses that takes the eye-popping visuals of Anderson's first venture into stop-motion animation – 2009's Oscar-nominated Fantastic Mr. Fox – to bold new levels of cool. And Japanophiles – especially fans of iconic post-war Japanese filmmakers like Ozu and Kurosawa – will surely delight in the film's rich look and feel.
Literally every shot in the film is museum-quality frame-worthy and while I can see how some would be troubled by the fact that none of the Japanese character's lines are subtitled or even always translated into English – which some critics found to be culturally insensitive and disrespectful – I personally loved Anderson's playful work arounds on that front. Utilizing a fictional translation machine, an ever-present interpreter voiced by recent Three Billboards Outside Ebbing, Missouri Oscar-winner Frances McDormand, and the impassioned Japanglish favored by Greta Gerwig's hard-charging foreign exchange student, Tracy Walker, Anderson has as much fun with the language barriers in the film as he does with his wonderfully detailed production design. And sometimes he doesn't even translate the Japanese dialogue at all, which adds a whole other layer of intrigue to this exquisite little puzzle of a movie.
Set in the fictional Japanese metropolis of Megasaki City, Isle opens with a pronouncement from the town's imperiously authoritarian mayor, Kobayashi, (voiced by Anderson's frequent collaborator and Isle co-writer Kunichi Nomura) that due to an outbreak of a deadly dog flu, all dogs are to be immediately banished to Trash Island. Picking his young ward, Atari's (Koyu Rankin) dog Spots (voiced by Spotlight's Liev Schreiber) as the first dog to be banished, Kobayashi inadvertently launches Atari's heroic quest to save Spots, and, in effect, all of the other lost and forgotten dogs on Trash Island, from certain peril.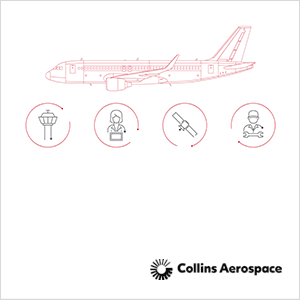 Featuring fantastic voice performances from a host of Anderson regulars like Bill Murray (Aloha, Ghostbusters), Jeff Goldblum (Thor: Ragnarok), Tilda Swinton (Doctor Strange, Hail, Caesar!), Ed Norton, and Harvey Keitel, and wry cameos from everyone from Anjelica Huston as a mute poodle to Yoko Ono as a scientist's assistant, Isle's standout pooch is Bryan Cranston's, Chief, Trash Island's unofficial alpha dog. Bringing a raggedy, for lack of a better term, humanity, to the role, Cranston grounds Isle's more whimsical elements with his soulful performance as an old dog literally learning new tricks through his blossoming friendship with young Atari.
Written by Anderson from a story by longtime Anderson brain trust members Roman Coppola (Moonrise Kingdom, The Darjeeling Limited), Jason Schwartzman (Rushmore, Big Eyes) and Nomura (The Grand Budapest Hotel), Isle is probably not for all tastes – my ten-year-old nephew was terrified by the way the dog's fur moves onscreen – but if you're in the market for a truly beautiful adventure yarn the next time you fly, then this is definitely the inflight film for you.
Now playing on select WestJet, Aer Lingus, Air New Zealand, Hawaiian Airlines, Qatar Airways, Malindo Air, and EVA Air flights worldwide, Isle of Dogs is also available via streaming at iTunes, Amazon Video, and Google Play.