One of the many consequences for airlines of passengers becoming more mobile, social and vocal is the rise in the number of people watching for exceptionally good airfare deals. With regulators less inclined towards insisting that passengers' purchases are honoured than previously, when airlines truly get it wrong they have a choice: take a relatively minor cash hit in exchange for avoiding grumbles when tickets are cancelled, or make some marketing lemonade out of the fare lemons that fell out of the basket.
Hong Kong Airlines is doing just that after publishing fares offering business class tickets from Los Angeles to either Shanghai or Bangkok for under US$600. Debate swirled on various forums, blogs and social media platforms as to whether this pricing was a marketing push, short-term cash-raising tactic, or indeed a mistake.
If a mistake, the airline likely wouldn't have been required to honour the fares: while in the past US authorities in particular took a dim view of airlines cancelling tickets bought at a published price, the growth in scale of the number of passengers finding and booking these fares on social media has led to airlines being allowed to renege on bookings if a fare was clearly a mistake or ridiculously low.
In this case, and while I'm no aviation regulator, the fare seems either mistakenly low or a sign that the airline needs to raise some serious international currency. Yet the airline chose to honour the bookings, leading to surprise and delight from bloggers, forum members and other passengers who booked the deal.
Chief marketing officer George Liu noted on Twitter that the fare "wasn't intentional…definitely not a marketing gimmick. We really screwed up. It hit when I was BBQing at a friend's house on my vacation. We have decided to honor the tickets at our own cost. We are willing to pay a price to keep our promises as a brand."
Yet the free press the airline is reaping and will continue to reap between next month and March, when the fares were available, is priceless.
The profile of those travellers booking these fares can be characterised as high-information passengers with a substantial amount of disposable income. Anyone paying out-of-pocket for business class fares, even cheap, is a valuable customer to win.
And high-information doesn't just mean these passengers are informed: it means they are enthusiastic to share their experiences with friends, family and their networks of similar passengers via the social media platforms where they found the deal — and by their other platforms.
In other words, a reader will not only post about the deal on the blog or forum where she found the post (and, indeed, I wouldn't be surprised to see numerous success story posts about the deal) but will also post a selfie and a few vignettes to Instagram together with an Instagram Story or Snapchat, add a few selected shots to her Facebook or Twitter, and use family WhatsApp or iMessage groups to share her experience.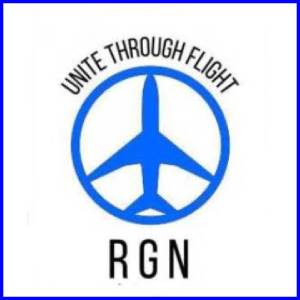 That's some smart social marketing there, all for the big-picture negligible cost of what might well have been an empty seat anyway, by an airline looking to expand both its profile and its PaxEx. Without major international frequent flyer alliances or partnerships, this kind of premium cabin traveller needs to be enticed on board by other means.
And it wouldn't surprise me if the airline were to do something smart to recognise these passengers when they fly on board. Hong Kong Airlines has numerous experienced international press and social media staff on its team, taking advantage of Cathay Pacific's downsizing of headquarters roles to snag some experts already based in its home market.
The airline's onboard dim sum trolley April Fool's Day joke is just one example: these folks know what they're doing, and they're a group to watch for more innovative marketing around these business class tickets.
Related Articles: