FARNBOROUGH — Hi Fly's double-sided flying public service announcement was the belle of the ball on the last day of this year's Farnborough Air Show, but after spending some time on both floors of the A380, I'm particularly fascinated that the passenger experience will probably be better than what most airlines offer their passengers on their own A380s (or their other widebodies, for those carriers considering using the Hi Fly superjumbo to upgauge in high seasons).
For most operators of the A380, in most classes, the Singapore Airlines seats will be an upgrade: suites in first class, fully flat beds with direct aisle access in business, 32"-inch pitch seating in economy, and an upper deck 2-4-2 configuration as well. Only premium economy is not replicated on the Hi Fly A380.
Emirates passengers might consider it an equal in some regards, while first class passengers on Singapore Airlines or Etihad might feel a little let down, but for the most part this second-hand jet is still a world leader in PaxEx.
Inside, the plane unsurprisingly felt like a Singapore Airlines A380, except that the flight attendants were clad in coral reef-green skirtsuits rather than the Balmain sarong kebaya.
The first class, time-limited business class (Koito's exemption is ticking) and economy class were largely unchanged, with the beiges fitting nicely and neutrally and the light teal matching the aircraft's left-hand-side livery.
Upstairs, it will be fascinating to see how airlines with premium economy cabins treat the comfortable and popular upper deck economy cabin: will cheeky carriers sell it as premium economy? Will there be an upcharge for extra legroom? It strikes me that few airline IT systems are able to deal well with the extra complexity this might bring, so carriers will need to manage the changes.
Overall, the aircraft was in good condition (as one might expect), although the hardstand at Farnborough seemed to be posing some problems getting lighting and electrics hooked up. I also noticed one flickering light in the sweeping main stairway.
Panasonic's eX2 inflight entertainment system seemed in good nick, although the user interface was exceedingly basic and no content was loaded.
In soft product terms, for longer term contracts, such as where an airline is looking to cover a maintenance window for its A380, most airlines will use their own soft product.
But when demonstrating the aircraft Hi Fly was showing a small range of soft product: pillows, blankets, slippers, amenity kits, and so on, with the amenity kits and their contents cobranded with Bulgari. The business class bed mode demonstration was fitted with a mattress pad of, on balance, medium thickness, although there was something odd about the seat: the end part not extended properly, I think.
The effect of the bedding reminds me rather of Singapore Airlines first class (perhaps unsurprisingly) but in shades of harder-wearing beige rather than the crisper whites and darker outlines of the SQ product.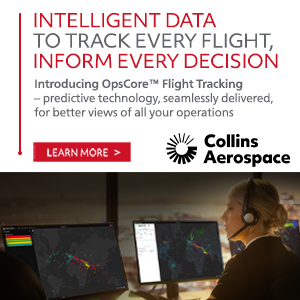 Cabin crew manager Gonçalo Romão and corporate communications executive Inês Pompeu dos Santos told me that the soft product on the aircraft is intended to be what Hi Fly provides for its own-branded operations — which could be one-off charters, rather than long-term leases.
(I would not, however, expect to be handed a full-sized bottle of Jo Malone handcream and scent diffuser.)
It would be a little odd that, if that is the case, there isn't more differentiation between business and first class.
There didn't feel like enough difference in the amenity kits, which roughly seemed to sit somewhere above a common legacy carrier (Air France, British Airways, Lufthansa) kit, but somewhere below the first class kits from that type of airline.
And, in one last note, I spotted on the safety cards that "the use of PEDs is not permitted during taxi (for departure and arrival), take-off and landing, and they must be stowed". This is, of course, different to Singapore Airlines and indeed most of the carriers Hi Fly would be hoping to attract. Singapore Airlines has surely done most of the heavy lifting on this, so there may well be scope to change the restriction in the future.
Image Gallery:
Related Articles: