Flying for eighteen hours between New York and Singapore back in 2013 before the route disappeared was one of the most fascinating experiences of my life, so I'm delighted that Singapore Airlines will be returning to the Newark-Changi marathon this October.
The experience in 2013 was both exceptional and normal: multiple repeats of the dinner-movie-sleep experience that ended up feeling like a kind of airborne fugue state, watching multiple sunrise-sunsets as an all-business Airbus A340-500 flew through the night.
Now, it's an Airbus A350-900ULR, and it's not all-business. Up front, 67 of the new JPA Design-created seats unveiled for the A380 refurbishment will stretch between doors one and three. That's only a cut of about a third on the A340-500, for a gain of 94 seats in the premium economy section in the rear of the aircraft.
Premium economy is Singapore Airlines' standard seats, including the 2-4-2 configuration that's less generous than other airlines' 2-3-2 layout. I realise that SQ might not want a double configuration of A350 seats, since it uses eight-abreast seating on its non-ULR XWBs, but I wonder whether a seven-abreast configuration might be a worthwhile #PaxEx boost.
That said, the world has moved on significantly from 2013, and the number of people travelling in economy, including nine-abreast 787 or ten-abreast 777 ultra-narrow seats, for over seventeen hours continues to increase. Of the ten longest flights in the world before EWR-SIN resumes — Auckland-Doha, Perth-Heathrow, Auckland-Dubai, LAX-Singapore, Houston-Sydney, DFW-Sydney, Manila-JFK, SFO-Singapore, Doha-Sao Paulo, and Johannesburg-Atlanta — only the last was in operation back then.
Schedule-wise, I also notice some changes. Singapore Airlines has flipped the clock around on the timing of these flights, at least from when I flew SQ21. My flight back in 2013 was a convenient late evening departure at 2300 from Newark, arriving into Changi at 0405, handy for dropping bags at a hotel before heading straight into meetings. If memory serves, the SQ22 return left Changi late morning and arrived in Newark early evening.
To start with, the new SQ21 will depart Newark at 1045, arriving at 1730 the next day. As of the Northern Winter timetable, that moves to an 0945 departure and a 1715 arrival. The return SQ22 leaves Singapore at 2335 (later 0040) and arrives at 0600 (later 0500).
There are two aspects of this that strike me around this making for a much more convenient trip for Singapore-based travellers heading for the Big Apple than for US passengers heading to the Big Durian. First off, it means an extra night in a Singapore hotel on arrival — useful, perhaps, for premium economy travellers, but the point of the flight is that business class passengers can bound off the plane, freshen up at the hotel and hit their meeting ready to go.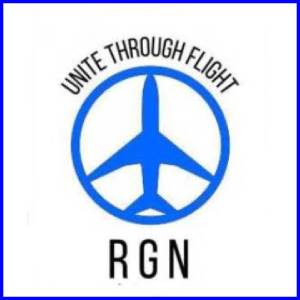 Second, a late evening departure allowed time for any number of end-of-the-day United connections to arrive at EWR. A 1045 departure means a much less civilised early morning wakeup for connecting United flights, although the 5pm-ish arrival into Singapore means connections to other cities are possible from there. Of course, from the perspective of a US-based traveller, if you're connecting in Changi you might as well have connected on Asiana in Seoul, EVA Air in Taipei or ANA Tokyo for a more balanced pair of flights that still retain service levels that rival Singapore Airlines.
And it is indeed a Newark flight, which flies a little against the diminished connections logic: there were a number of suggestions that Singapore Airlines might choose to shift the nonstop to JFK, from where its New York-Frankfurt-Singapore A380 departs, but United's New Jersey hub has kept the service.
It will be fascinating to see how the inflight service is updated, five years later. In the wider context of dine-on-demand as a standard for any airline wanting to truly call itself premium, and indeed with ongoing research into (and experience of) the effects of ultra-longhaul flying, I can't wait to see what Singapore Airlines cooks up — both literally in meal terms and figuratively for the rest of the soft product onboard the world's longest flight.
Related Articles:
Singapore Airlines stays true to its word on Premium Economy seat