Personal electronic devices have a way of slipping out of passengers' hands and into the crevices of business class seats, which can create a headache for airline staffers, who must retrieve the PEDs; and in worst-case scenarios, a fire hazard if they are crushed within the seating mechanism before being detected.
Grappling with this common problem, Air Canada has launched an internal project to study ways to catch passengers' gadgets when they disappear into the carrier's lie-flat business class seats, Runway Girl Network has learned.
The airline is looking to add nets to the underlying structures of the seats "without impacting the product", said Air Canada VP, products Andrew Yiu. "It's easy to say, 'get the flight attendants and they'll get it'. But in most cases, it's still very difficult to do so."
Indeed, when your author was traveling last week in Air Canada's Signature Class cabin on a Boeing 777-300ER as a guest of the airline, the chief steward warned passengers to hang onto their devices, or place them in the cubby where the wired touchscreen remote resides. He said some devices that slip into the seats cannot be retrieved until post-flight, at which point mechanics must be called in.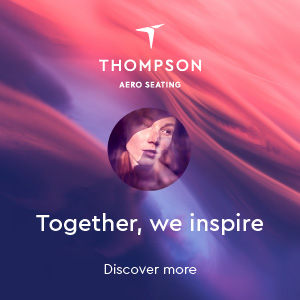 The risks associated with Lithium batteries are well documented, particularly when it comes to fires. And industry has observed several high-profile events – including involving Qantas and Air France's prior-generation business class product – where PEDs were crushed in seats. Instructions on how to handle a dropped PED situation are now part of the pre-flight safety videos on a number of carriers.
However, one of the reasons why aircraft seatmakers have not produced a universal solution to the problem, said Yiu, is because there is no standard seat "because everyone has a customized seat" so whatever Air Canada decides to do in terms of adding safety nets, for instance, "we have to get it certified from Transport Canada".
He added: "I think it makes it a little more difficult for seat suppliers to say, 'you know what, everyone is suffering, let's do this'." That's why Air Canada is taking the initiative to find a solution that works for the airline, and its lie-flat business class seats.
Related Articles: