Hollywood multi-hyphenate John Francis Daley might not be the first name that springs to mind when people talk about the breakout stars from NBC's late, great teen comedy Freaks and Geeks – especially with fellow McKinley High alumni like James Franco (Alien: Covenant, The Disaster Artist), Seth Rogen (Superbad, The Night Before), Linda Cardellini (Daddy's Home 2, The Founder) and How I Met Your Mother's Jason Segel in the mix – but that doesn't mean he hasn't made a name for himself just the same.
In fact, Daley, with his writing and directing partner Jonathan Goldstein, have quickly become Hollywood's favorite R-rated hitmakers after having a hand in both Horrible Bosses films and 2015's criminally underrated Vacation sequel. And now, Daley and Goldstein have done it again with their hugely entertaining Game Night.
Written by Accepted scribe Mark Perez, Game Night stars Office Christmas Party's Jason Bateman and Oscar-nominee Rachel McAdams (Spotlight, Aloha) as married couple/board game fanatics Max and Annie. Famous for their lively and extremely competitive game nights with fellow married couple Kevin (New Girl's Lamorne Morris) and Michelle (Under the Dome's Kylie Bunbury) and their sweet, but impossibly dim single friend Ryan (Bridge of Spies' Billy Magnussen) and his string of equally inept girlfriends, Max and Annie are almost impossible to beat at any game they play. But all of that changes when Max's slick, globe-trotting older brother, Brooks, (Carol and Friday Night Lights' Kyle Chandler) returns to town to crash one of Max and Annie's shindigs.
Looking to upstage Max by organizing a bigger and better game night of his very own, Brooks promises the group a totally immersive, next-gen game night that none will soon forget. But things go quickly off the rails when Brooks is violently kidnapped by potentially real-life criminals in the middle of the game. Increasingly unsure of what is real and what is game play, the veteran game geeks split into teams to solve the riddle of Brooks' game or die trying.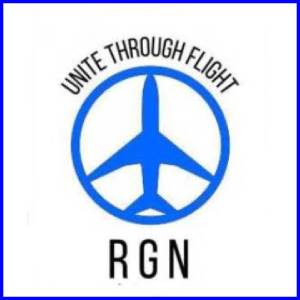 Often hysterically funny, Game Night offers up more twists and turns than a rousing game of Monopoly and Clue combined. Featuring killer supporting turns from everyone from Dexter star Michael C. Hall and Westworld's Jeffrey Wright to Catastrophe's Sharon Horgan, the real standout here is Chandler's fellow Friday Night Lights alum Jesse Plemons (The Post, American Made) who plays Max and Annie's crazy cop neighbor, Gary, to creepy-eyed perfection. And don't even get me started on Gary's dog, Bastian, who has one of the funniest gross-out bits in the entire film. Hilarious!
And though some of the jokes fall flat here and there, overall, the film's breezy script and top-notch cast – who have chemistry to burn and are game (literally!) for anything – makes this another memorable, fast-paced, Daley-Goldstein venture for the ages.
Now playing on select Virgin Atlantic, Hawaiian Airlines, EVA Air, Air France, and Singapore Airlines flights worldwide, Game Night is also available via streaming on Amazon Video, Google Play, and iTunes.